The war of processors between AMD and Intel is very well known. This month AMD revealed its first monstrous Ryzen Threadripper processors with up to 16 cores and 32 threads. AMD intended to target the world's fastest ultra-premium desktop systems. Yesterday, Intel also introduced its new Core X-series, and it's anchored by the company's first 18-core CPU, the Core i9 Extreme. The i9 Extreme is a befitting reply to AMD's 16-core/32-thread Ryzen Threadripper.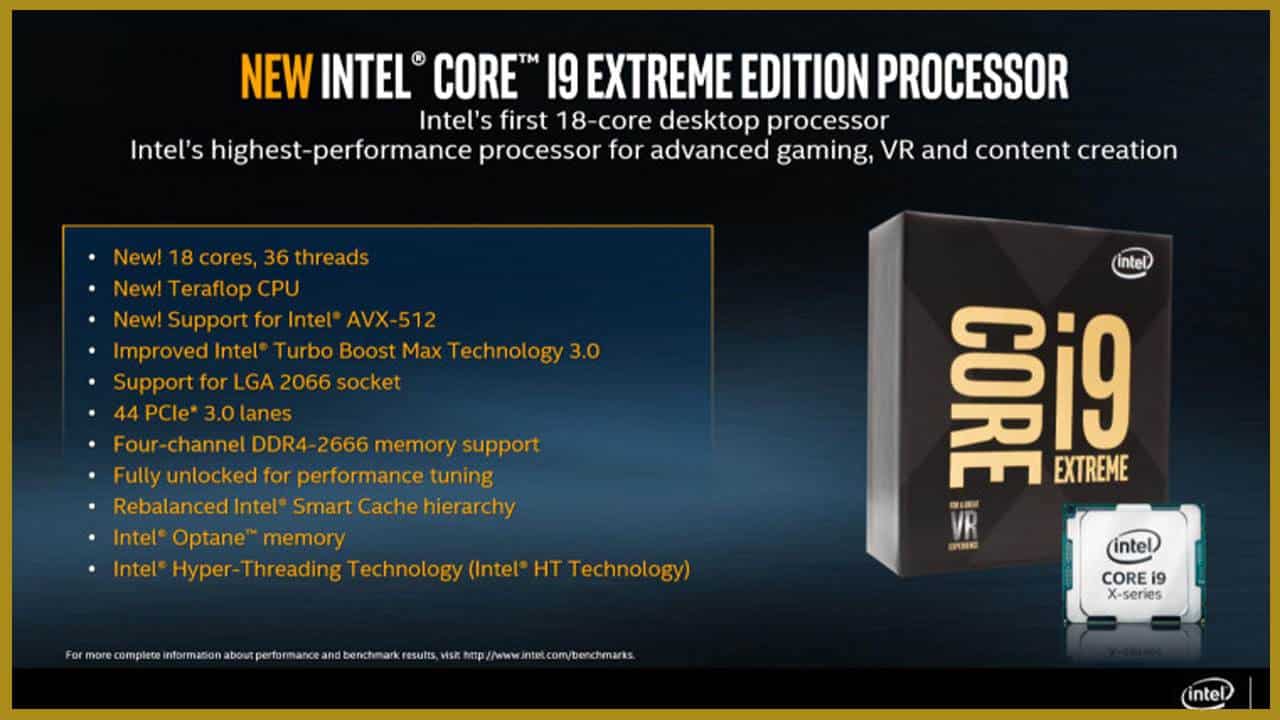 Last week, the picture was leaked on a tech forum and it was showing that Intel Likely to Launch a high-end Core i9 CPU with 12 cores. However, the 18 core processor is a good surprise from Intel.
"The Intel Core X-series processor family introduces a series of firsts that reflect the extreme performance we are delivering,"
Intel said today.
"This family includes Intel's first teraflop desktop CPUs, a prime example of just how much raw compute these processors can handle. We're also introducing the entirely new Intel Core i9 processor, representing the highest performance for advanced gaming, VR and content creation."
About the Core i9, these Intel chips feature a base clock speed of 3.3GHz, reaching up to 4.3GHz dual-core speed with Turbo Boost 2.0 and 4.5GHz with Turbo Boost 3.0, which implies that there's plenty of room for overclocking. At the top of the line-up is the new Intel Core i9 Extreme Edition processor – the first consumer desktop CPU with 18 cores and 36 threads.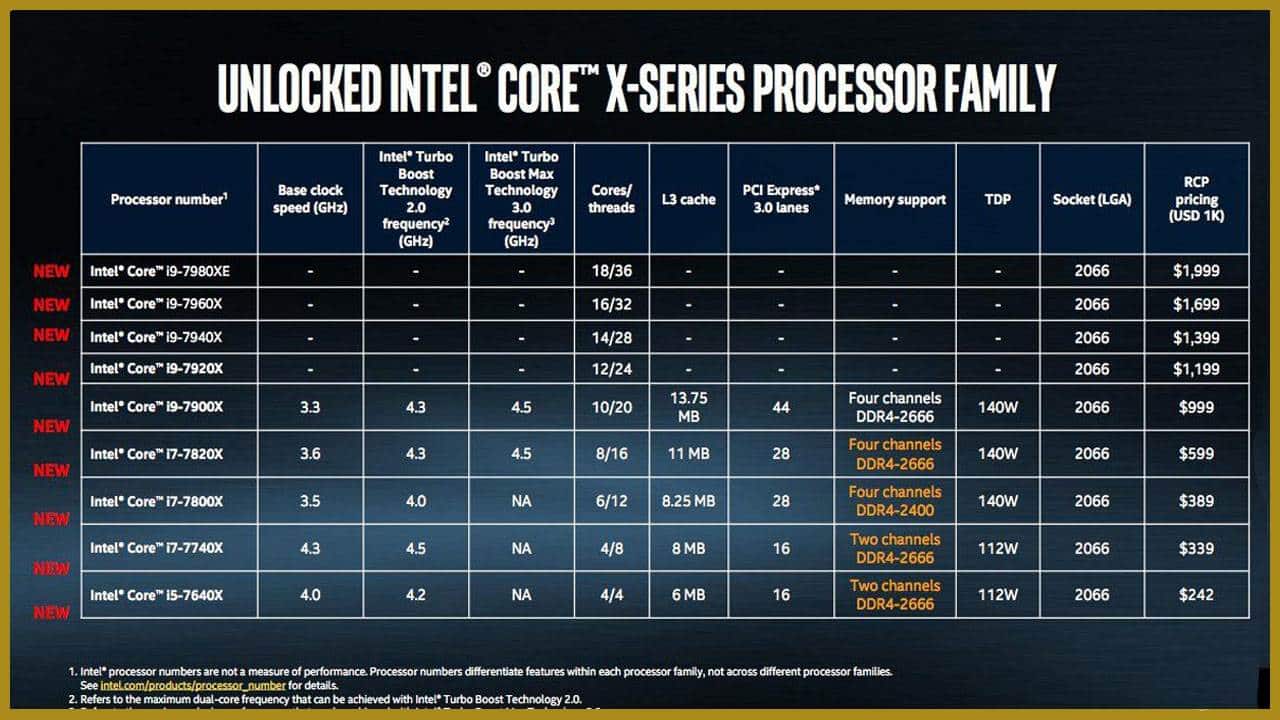 All of the latest X-Series chips run on Intel's new x299 chipset, replacing the x99 platform used by their predecessors. New x299-based motherboards and full desktop systems will be available "in the coming weeks".
The Core i9 Extreme Edition i9-7980XE, what Intel calls the first teraflop desktop PC processor ever, will be priced at $1,999. The lower-tier Core i9 family: Core i9 X-series chips in 16-core, 14-core, 12-core, and 10-core versions, with prices climbing from $999 to $1,699. If these Core i9 X-series chips are too rich, Intel also introduced three new Core i7 X-series chips, priced from $339 to $599, and a $242 quad-core Core i5. All of the new chips are due "in the coming weeks," Intel said.