Yesterday, along with the announcement of many Windows 10 features like windows cortana, Microsoft also announced a new web browser code-named "Project Spartan," which is said to replace Internet Explorer in Windows 10.
One of the main changes in this brand new browser compared to Internet Explorer is the Microsoft's Chakra JavaScript engine and Trident rendering engine. Microsoft claiming it's a new rendering engine, although previous reports have said it's actually a clean fork of Trident, Internet Explorer's old rendering engine. More details should come out later about whether this rendering engine has been rewritten from scratch, or whether it still uses some parts from Trident.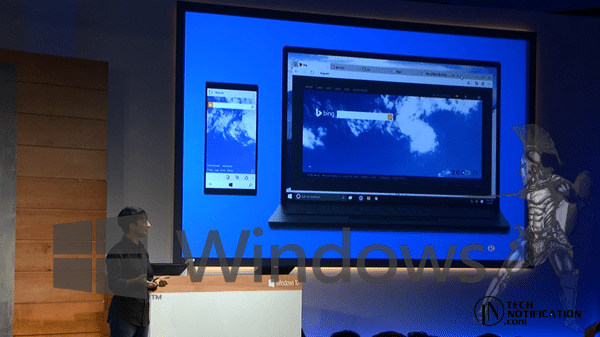 Here are some New features that were rumored and now officially described by Microsoft:
Microsoft chose to focus on three main user-oriented features: stylus support, a Safari-like "reading mode" (a way to remove the clutter and make reading some web pages a more enjoyable experience) and Cortana integration.
It has a new rendering engine.
It has a new look and feel – a streamlined UI that fits in with the design language of Windows 10, which focuses on the page's content.
A note-taking mode lets you mark up the web with a stylus or a finger, so you can express your thoughts right on the canvas of the web.
It can take the content in your reading list on Spartan and save it offline.
Spartan will have built-in support for PDF files, which can be saved and marked up online and off.
Cortana is built-in, ready to let you know things about the webpages you're looking at, and also available to answer any of your questions.
It will not be in Microsoft's first insider build, and it's coming to the phone a bit later.