Slowly but surely, augmented reality and virtual reality are becoming standard forms of entertainment. Though the cost of headsets and VR subscriptions are still prohibitive for many consumers, this is likely to change—especially as more video streaming services onboard VR viewers.
Accordingly, a huge portion of the entertainment sector has pivoted toward VR and AR. Production studios are adapting their equipment for tech updates, while video-game developers are looking to launch fully virtual games. Even leagues like the NBA have turned toward augmenting their subscription options.
The NBA's League Pass began offering a VR schedule to their normal live game subscription. This means viewers can watch certain live matches in VR so long as they have the necessary equipment, marking the first major league VR push in North America.
The subscription allows fans to follow their favorite teams and players—even if they switch cities. For example, a fan who follows their team's NBA championship winner betting odds throughout the season will usually look toward one or two key players to push their team through to playoffs, like the Rockets' James Harden.
Fans who followed Harden may not be able to afford a ticket to Brooklyn to watch him play at Barclay's Center (even if they wanted to see him in a Nets jersey). However, they can access a fully virtual courtside experience via the NBA's latest project with NextVR.
Still in Beta Phase
Those with a Samsung Gear or Google Daydream headset and NBA League Pass can head to their home page and select "Venues". From there, they can choose which venue and game they want to set up with a VR viewing. The venture is still in a beta testing phase as the NBA's VR partner, NextVR, hammers out issues with capturing and distributing the action via HD cameras.
Though headsets can deliver a virtual experience, VR technology isn't perfect. Fans are willing to pay extra for the simulated experience of sitting courtside at a huge faceoff—but NextVR has multiple hurdles to overcome before delivering on that experience.
The primary issue is resolution. In a live match, 2D broadcasters can struggle to keep up with the action with HD cameras, audio production, and live commentary. Doing the same with 3D imaging technology isn't impossible, but it requires bandwidth that's difficult to find in stadiums.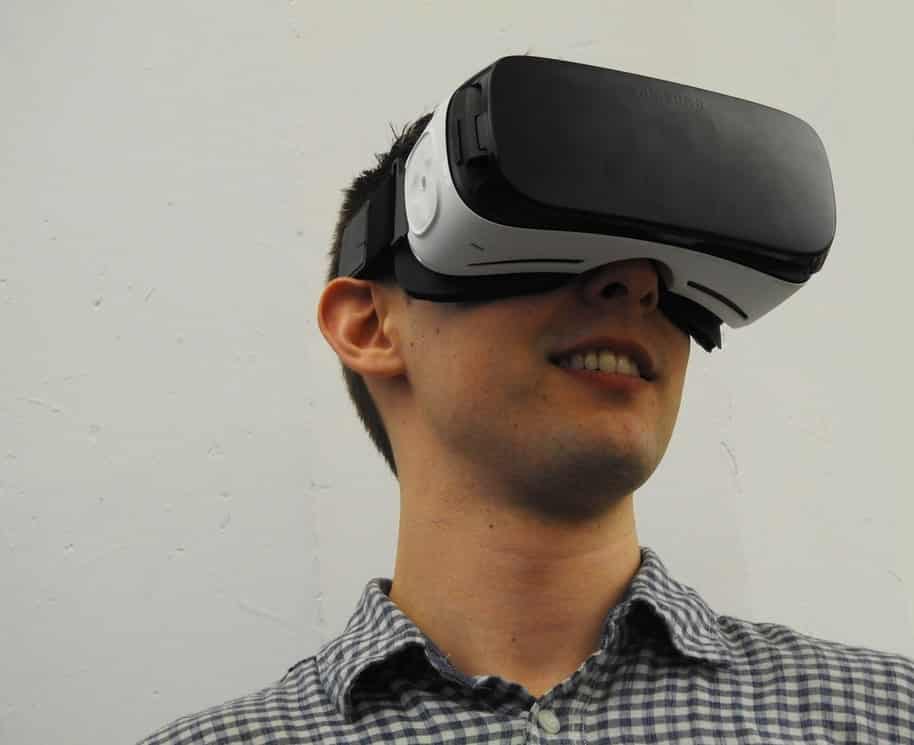 Not Quite a Slam Dunk
The idea is great; NBA fans can grab a seat courtside for a fully immersive experience, even if they'd be unable to afford the same seat in real life or the travel expenses to a big city. But the NBA may have released its beta VR pass too soon.
Audiences have been turned off by glitches, which can ruin the experience of watching a live game—especially if it's a nail-biter. Fans are also accustomed to living updates that tally player stats, replays, and updates on the clock.
In other words, NextVR needs to fully simulate the standard remote viewing experience, and then elevate it with 3D, 360-degree viewing capabilities. Fans want to be able to watch replays even with a VR device and expect to see just as many augmentative stats tallies as per a standard ESPN broadcasting.
As VR technology advances, issues with production and glitching are likely to go by the wayside. The only question is whether NBA League Pass viewers will be willing to give the program another chance.
Other Tech Pushes from the NBA
It seems likely that viewers turned off by their early VR League Pass experience will give the NBA another chance. After all, commissioner Adam Silver has worked hard to push the NBA into the stratosphere when it comes to pop culture relevance.
Not only has the league put out the first meaningful VR experience for sports fans, but it's also launched a lucrative NFT platform called Top Shot. Though started back in 2019, Top Shot skyrocketed to new heights this past February, netting nearly $60 million in a single week.