Valorant's BlastX skin bundle was released on 24th December 2020 for all the regions and shards. The skins' look is somehow like Toys, and its animation is something for which players would invest. The makers are trying to get their players back to the 90s with some new BlastX skin resemblances. This has been established by bringing in the little toy guns that were among the most popular toys of that era. The BlastX weapons are listed as follows:
Frenzy
Odin
Spectre
Phantom
Melee
We're wrapping up the year with messages from our devs to you, our community. First up, the Premium Content team says thanks for expressing yourself with all the cosmetics they've brought to VALORANT. https://t.co/WcWBah3Aum

— VALORANT (@PlayVALORANT) December 9, 2020
All Valorant BlastX skins have levels to them, with four being the highest. All these levels will unlock a new feature to the skin. Every weapon in the BlastX pack is released with 4 weapons.
The second level of the bundle brings in a muzzle flash animation with little darts that have the capability to stick on the wall.
Level three of the bundle brings in a completely new equip animation. It has brought in a new gift wrapping that the agent has torn to reveal the gun inside.
The fourth level of the Blast X skin brings in kill animation where the enemy is wrapped up into a giant present.
Pics of BlastX Bundle: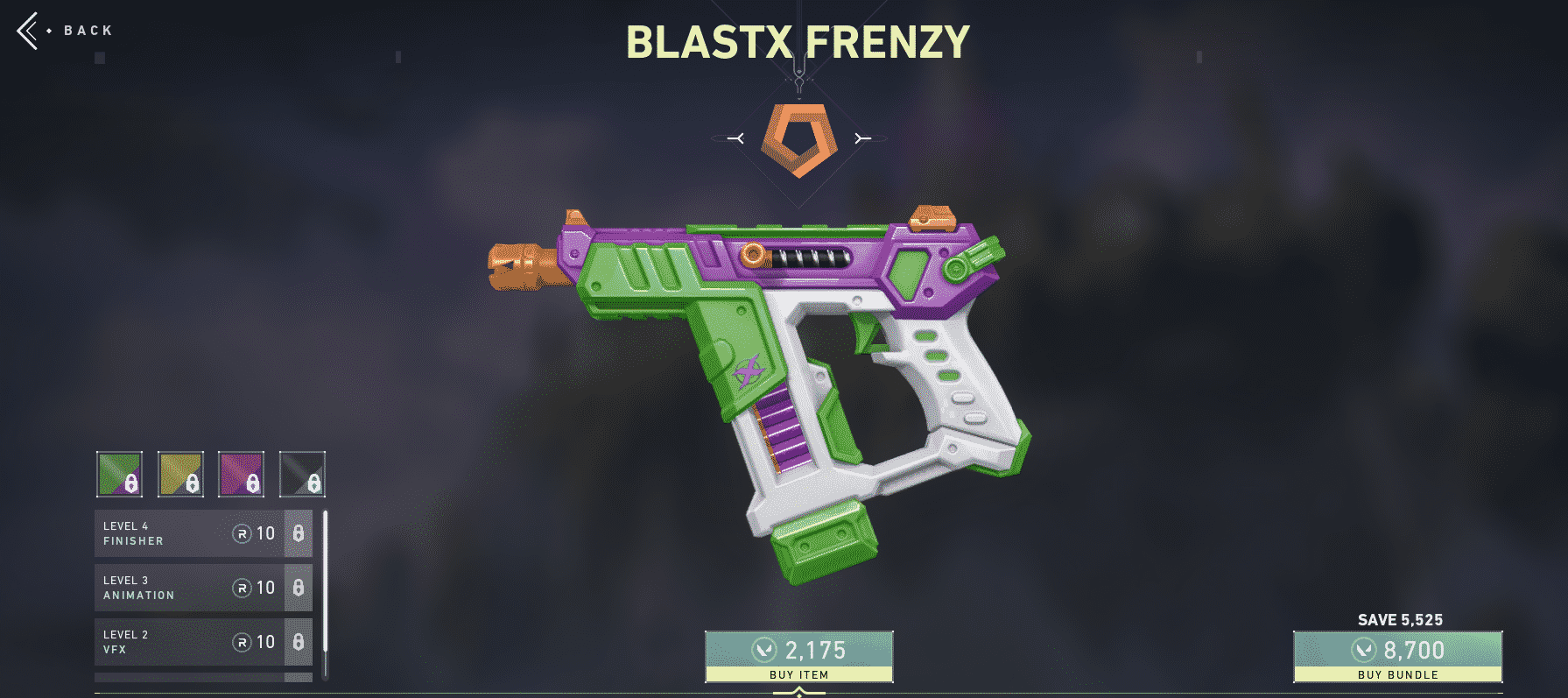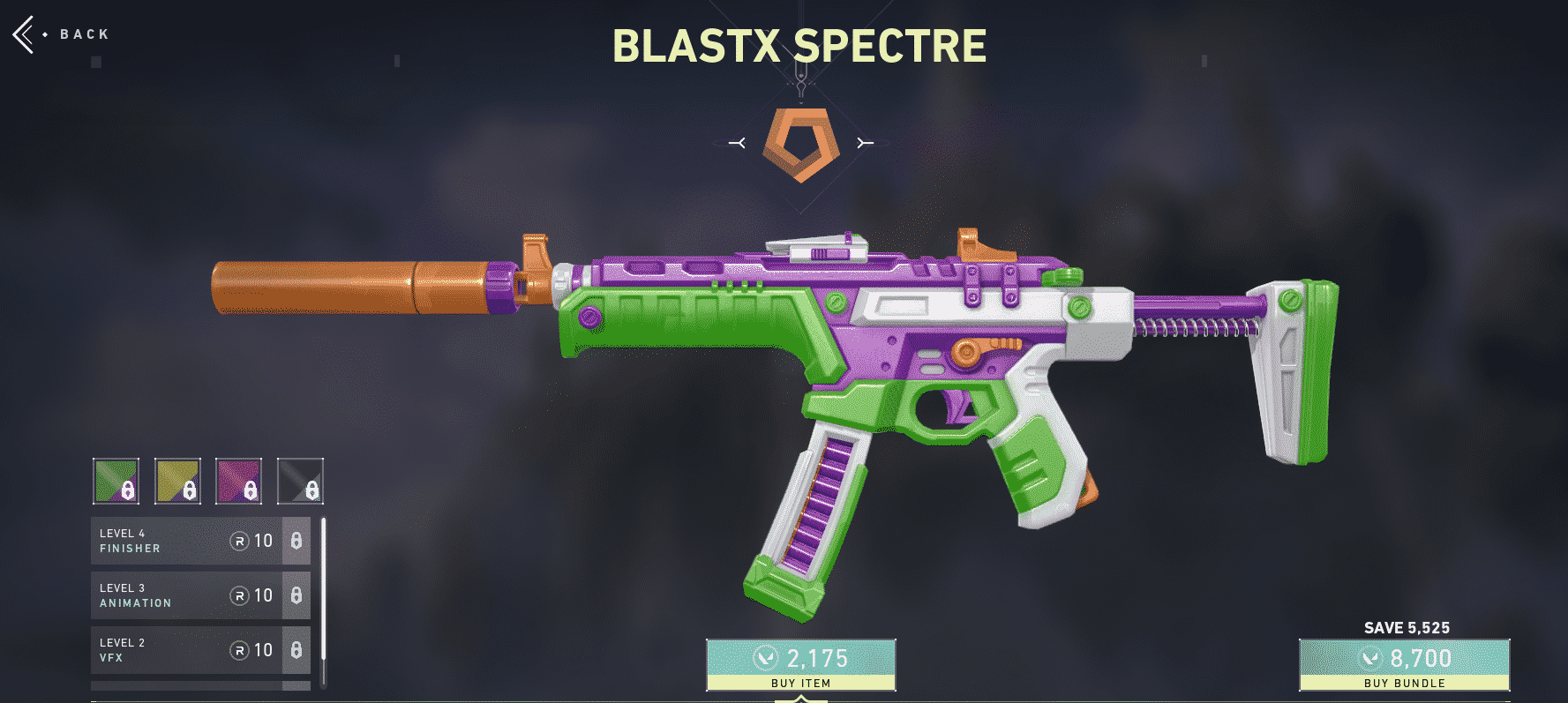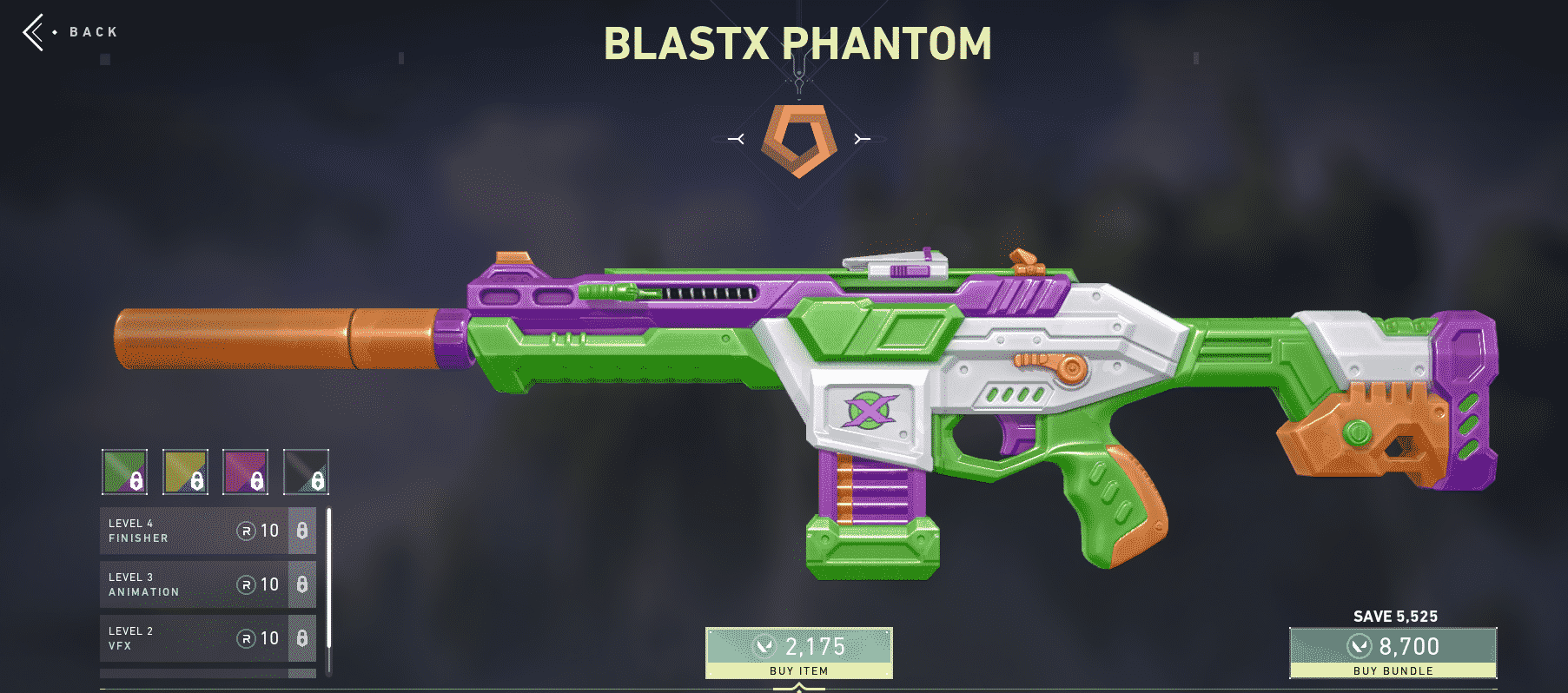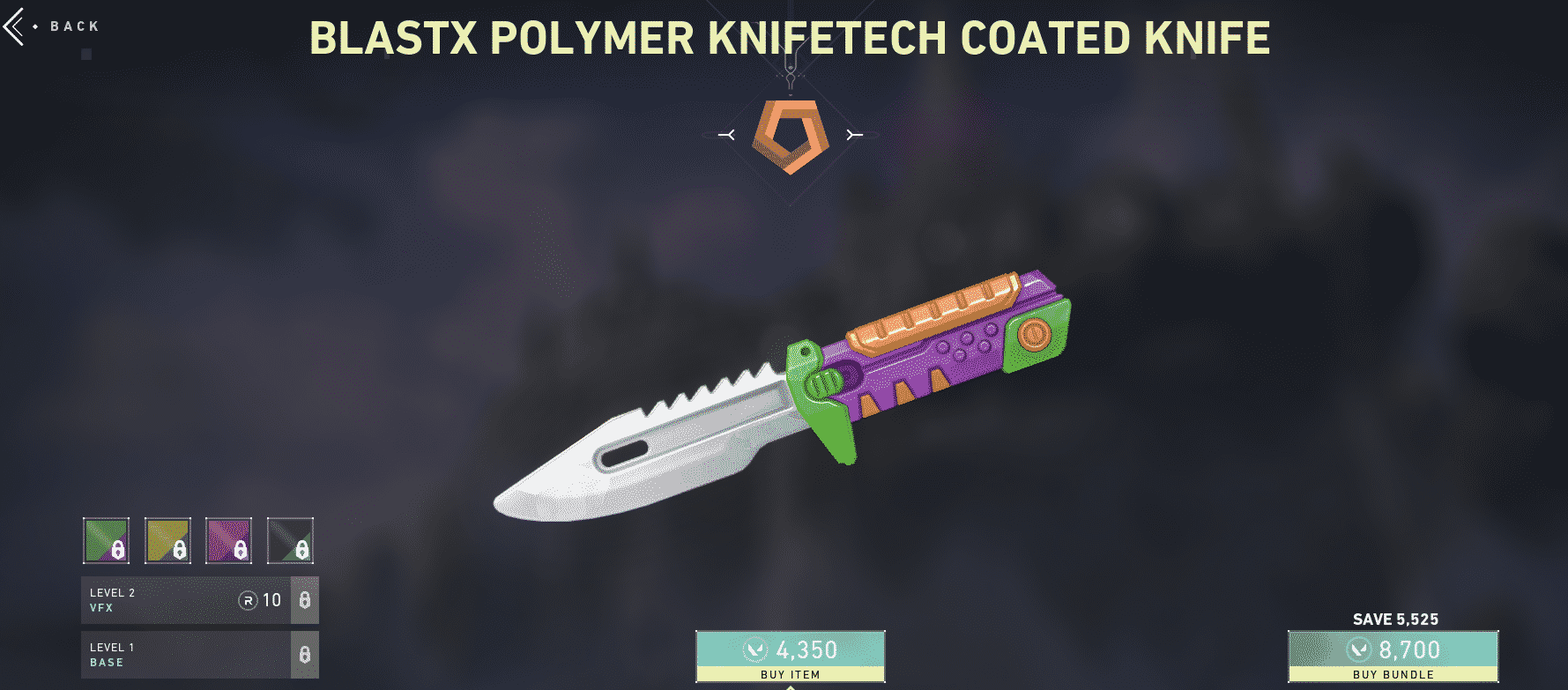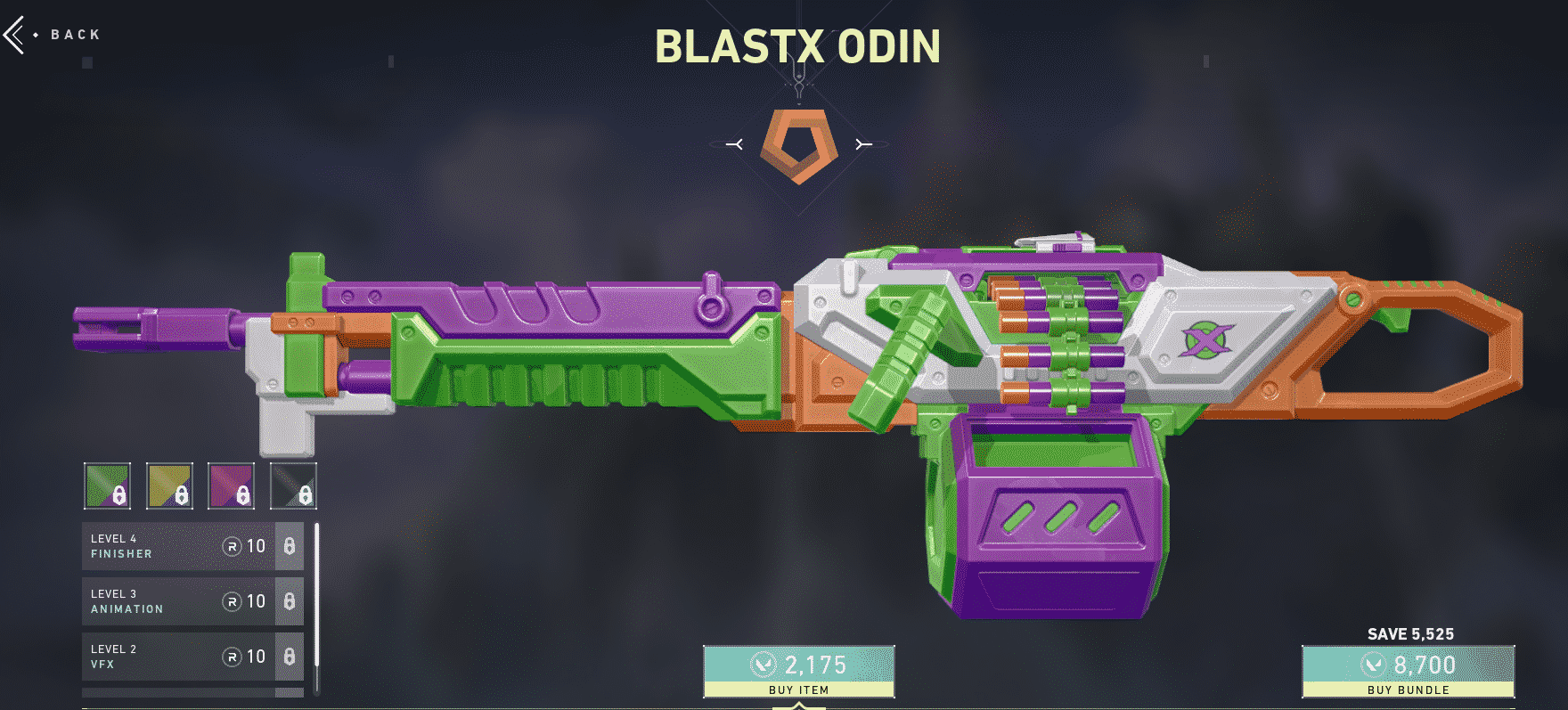 Price of BlastX Bundle:
BlastX Phantom – 2,175 VP
BlastX Frenzy- 2,175 VP
BlastX Odin- 2,175 VP
BlastX Spectre – 2,175 VP
BlastX Melee- 4,350 VP
Total Bundle is for 8,700 VP wherein you save 5,525 VP.
VP refers to Valorant Points for which you have to pay money, and every region has different rates.
Take out the bad guys with suction darts that pack a punch!

The BlastX weapon skin line is available in the in-game store now. pic.twitter.com/iCzeYTwS0f

— VALORANT (@PlayVALORANT) December 23, 2020
More about Valorant:
Riot Games' Valorant has been a classy FPS Game after CSGO. With that being said, Developers of Valorant are so actively performing on future projects of the sport. Valorant may be a tactical shooting game involving two teams with five players in each team. Every player can check-in and play remotely from anywhere within the world. Every game has 25 rounds, and therefore the team that wins 13 of them first wins the sport. Players can choose their in-game characters called agents at the beginning of the sport.
See more news related to Valorant:
Valorant New Agent Silhouette/JohnsLatte Leaked through Sources
Story Mode in Valorant? Riot Games answered the "Story Mode" thread.
Follow Technotification.com to get more updates on Valorant, other Gaming related News.