Clash of Clans PC installation is considerably simpler than you would think. Whether you're a seasoned veteran playing the latest Clash of Clans update or a relative newcomer, the power of the BlueStacks emulator allows you to download and play your favorite mobile games on the big screen. Not only that, but games played with BlueStacks have several advantages, such as quicker framerates, the option to set up macros, and a choice of various control schemes.
The benefits of playing COC on PC
When you play Clash of Clans on PC, you will gain the following benefits:
Keymapping: You can map in-game actions to keys, saving you time while playing.
Multi-instance: If you choose, you can play with numerous Clash of Clans accounts at the same time.
That's not even including the advantages of playing on your PC, which include mouse support and a larger screen. This can offer you a significant advantage and allow you to notice some of the finer intricacies in Supercell's strike.
Download Clash of Clans on PC
If you're a huge fan of Clash of Clans, it makes sense to play it on as large a screen as possible because it's much quicker to make fast modifications to your foundation with a few mouse clicks. The same is true during fights, where you can just click on the locations where you want your units to land with pinpoint accuracy, rather than depending on your huge, clumsy fingers.
Not only that, but you can use BlueStacks' unique keymapping features to make tedious jobs a breeze and use multi-instance to play numerous Clash of Clans accounts at the same time.
You know, if you wanted to do anything like that. This article will explain how to obtain Clash of Clans on PC and how to make the most of the many features.
Playing Clash of Clans on PC is a piece of cake. Simply click the link in the image above, or go to the Clash of Clans page on the BlueStacks website. Once there, proceed as follows:
Click the 'Download Clash of Clans for PC' button.
This will launch BlueStacks if you already have it installed. Otherwise, simply follow the instructions and go on to the next section.
Sign in to your Google Play account after you've launched BlueStacks.
While on the Clash of Clans page in BlueStacks, click the 'Install game' button.
If you want to play Clash of Clans on PC without Bluestacks, try these alternative Android emulators.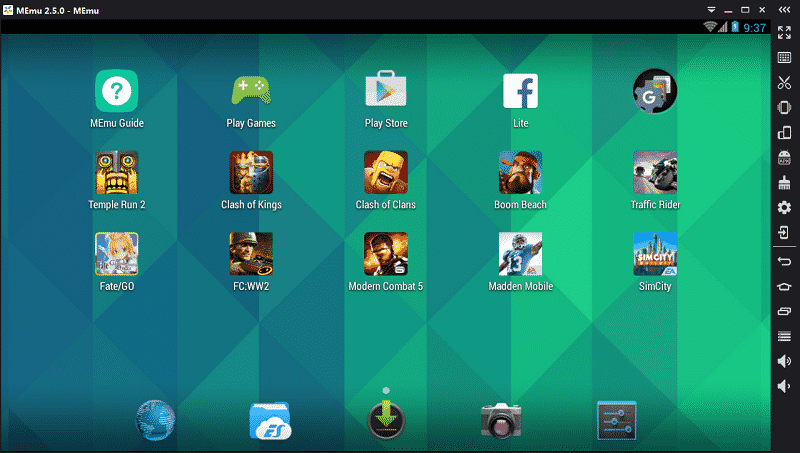 MEmu is the first and best Android emulator for playing COC on PC. MEMu, on the other hand, is one of the few emulators that supports both AMD and Nvidia graphics cards. This emulator's graphics card support provides significant increases in graphics performance.
Because MeMu is based on Android 5.0 Lollipop, you can quickly download and install Clash Of Clans from the PlayStore.
Another great emulator for playing Clash of Clans on a PC is Nox App Player. COC may now be played on a MacBook or an iMac thanks to the availability of Nox App Player for macOS.
Nox App Player, like MEmu, is quite reliable, and it even allows users to configure the keys to their liking.
So there you have it, simple instructions on how to acquire Clash of Clans for free on PC. If you run into any problems installing this game on your PC, please let us know in the comments area below.