One of the most exciting things about blockchain technology is that it opens a door for new entrepreneurs, as well as improving processes in already existing companies. By offering standardization of information streams and simplification of transactions, blockchain is gaining increased attention as a transparent and secure technology. Let's see how it will impact businesses in the following year.
Best Uses of Blockchain For Businesses
1. Supply chain management
Bureaucracy is probably one of the biggest headaches of the companies that have to deal with shipping. Blockchain can track goods and materials, as well as their origins, quality, and quantity, not only within the company but throughout the entire supply chain and global shipping ecosystem. It is a completely new level of transparency and cost-effectiveness in B2B processes since it records every step of your product during its journey in the most efficient way possible, by eliminating error-prone manual transactions.
Not long ago Maersk and IBM announced a joint venture to deploy a blockchain-based electronic shipping system to track all international cargo in real-time. This new platform can save the global shipping industry billions of dollars by replacing current paper trailing systems. As the result, the benefits are minimized courier costs, improved supplies management, and issue identification.
2. Smart contracts
Speaking about supply chains – smart contracts are another way of simplifying and speeding up the whole process. Their benefit lies in a non-transactional nature: a decentralized network that works without permission does not require verification and performs without human interference. It helps companies to handle a large number of transactions that are usually slowing down business growth. It eliminates the need for a go-between person, therefore saving companies time and money. Once standardized, it can execute the agreements repeatedly and produce expected outputs.
There are already many blockchain solutions on the market that provide smart contracts as a service, like Jincor and Attores, as well as their own internal cryptocurrency.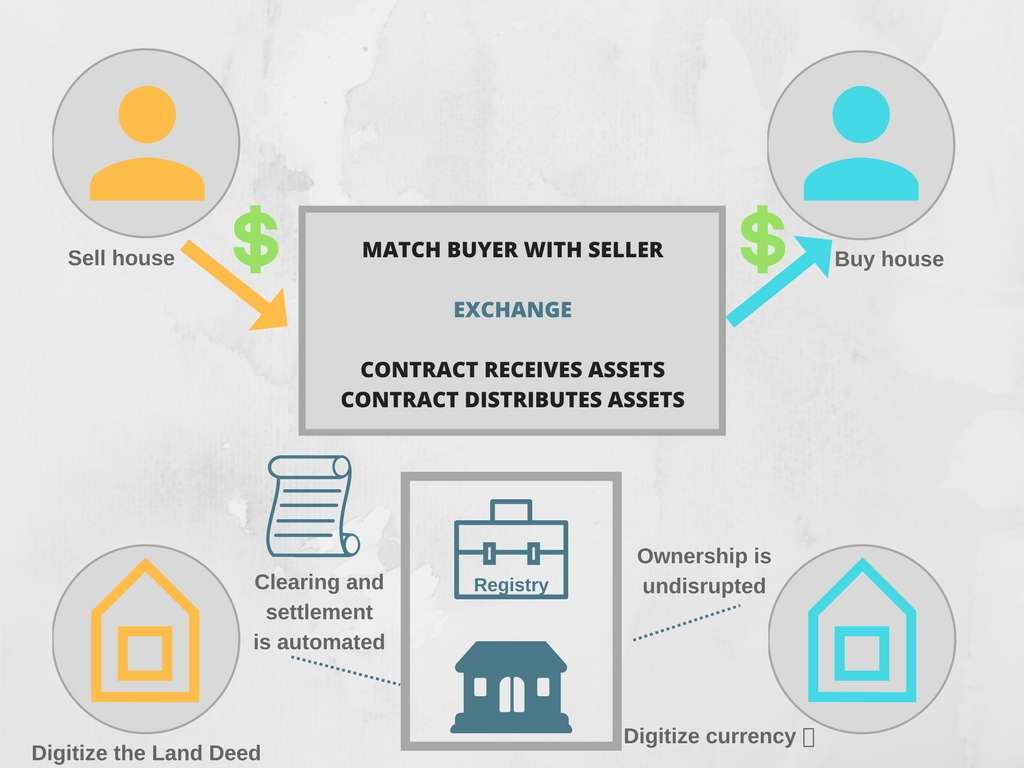 3. Human Resource
Imagine a blue checkmark, like the one Twitter uses to verify official accounts, but instead, it verifies potential employees. Imagine not having an HR department at all, where a staff member has to call the previous employer to check a candidate's CV validation. Instead of that, blockchain can be used to verify all the important information, saving countless amounts of resources.
Blockchain can also give access to a candidate's post-graduate accomplishments. "Organizations that can recruit based on verifiable credentials can find candidates that are overlooked by other organizations that are focusing only on traditional education and resumes," says Danny King, Co-Founder, and CEO of Accredible.
4. Accounting
There is no doubt that accounting systems have significant regulations over them and are built in a way that fosters accuracy and attempts to eliminate fraud. Blockchain-based accounting may lead to automatic audits. The concept lies in a permanent record of transactions, thus virtually eliminating all possible human errors. All transactions will be easy to follow, helping not only internal but governmental audits. Businesses can now keep only a single joint register, making all the financial integrity guaranteed.
In a recent paper, Deloitte suggests that Blockchain can be gradually integrated with typical accounting procedures: starting from automatic bookkeeping and ensuring the integrity of records to fully traceable audit trails.
5. ICOs and Fundraising
One of the biggest challenges for a startup today is to dedicate a huge amount of time and resources to raise money. While it is undoubtedly one of the most crucial moments in the development of your business, it drags you away from the business itself. Raising money in traditional routes can take months and months of traveling, meetings, and messaging back and forth. Since the world entered the world of cryptocurrencies, in 2018 we can expect a rise in blockchain fundraising through tokens, while apps for token sale and ICO are getting more popular. Ethereum and Bitcoin are the most popular peer-to-peer protocols.
Initial coin offering (ICO) has become more popular today, as it presents an open, unregulated space that can be used for the exchange of cryptocurrencies to back projects, similarly to using shares. Thus, venture companies can transfer funding just in five minutes, after making their decision. This can speed up the whole fundraising funnel process and save time on settlements.
Conclusion
Blockchain's trustworthiness and transparency have made it attractive for businesses in numerous industries and economies, and it is expected to become the next disruptive thing that can literally shake up the world, similar to the explosion of the Internet. We can already imagine a world, where there is less bureaucracy and more self-governance, hoping that the hype around the blockchain will live up to our expectations.