Long lines resembling the flea market at Apple stores in the times of the first iPhone models lined up everywhere, from Hong Kong to Washington. People lined up to catch reserve novelty, Tesla. With a starting price of $35000 Tesla electric car model, 3 is two times less than the previous model Tesla. Today Elon Musk showed the long-awaited electric car, though not entirely – he said, something changed, something polish. And affordable Tesla Model 3 should be our guide in the world of electric cars.
Tesla electric car model 3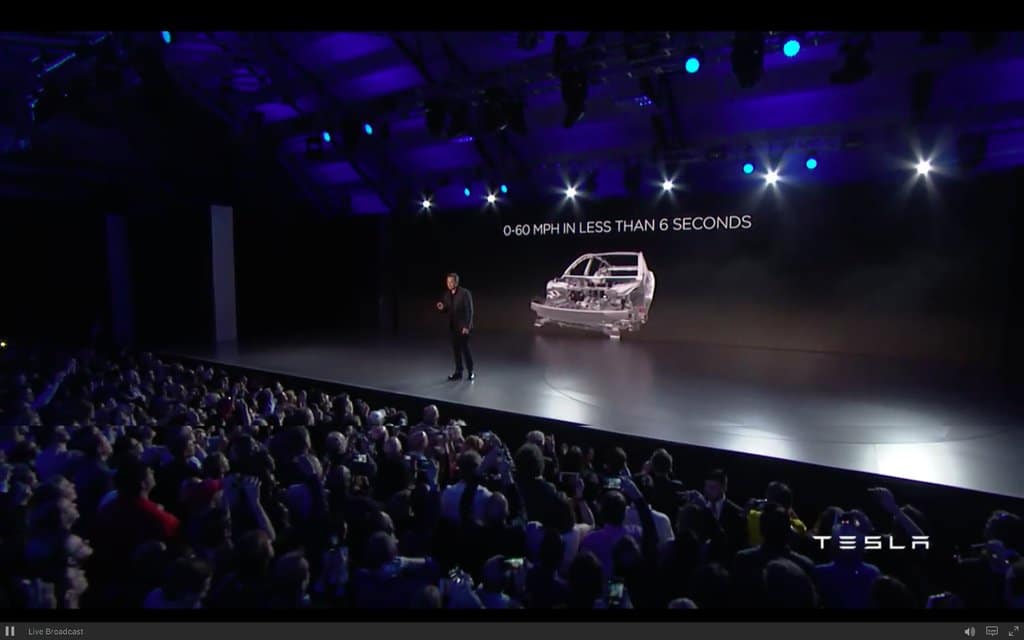 The basics.
S and X are paid to develop Model 3, – he said at the outset of the mask. – Thank you!".
Model 3 is accelerated from zero to hundred in 6 seconds is faster than Chevy Bolt, about which we will talk next. However, it is standard 90s.
Autopilot (proprietary feature Tesla) is becoming the standard for the company's vehicles. This is not surprising.
Model 3 has already ordered by 115,000 people.
Model 3 looks gorgeous.
Safety rating in each category – 5 stars.
The machine is placed 5 adults, front and rear luggage compartment.
No gasoline, clean electricity.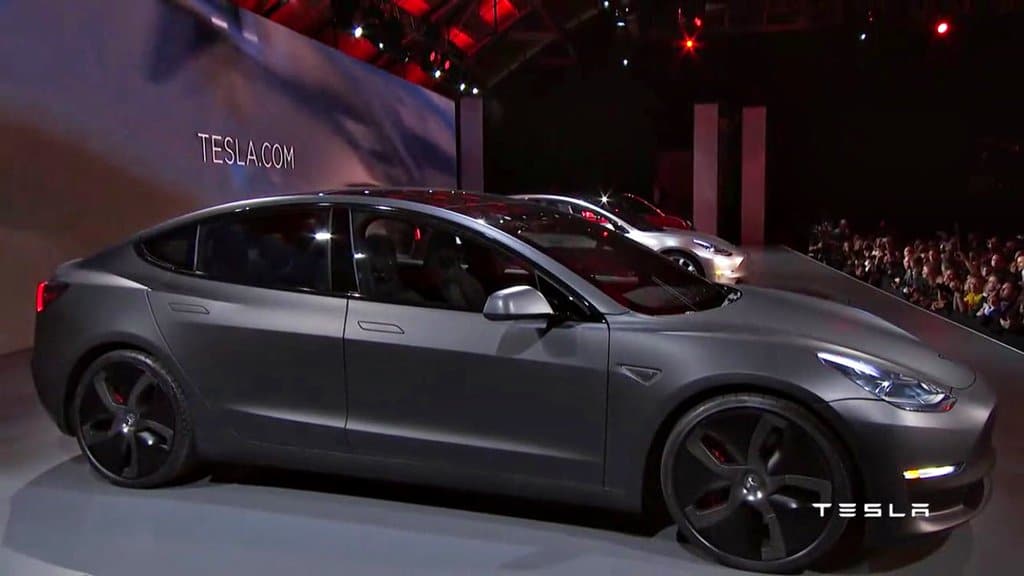 Advance
In an electric vehicle will be sufficient mileage range . The automotive industry is considered a basic range for the practicality of 300 kilometers; below – potential buyers can ring the alarm bell. Range mileage per charge a new battery Tesla is within 300 kilometers.
The base price is $35,000, but you'll pay a lot more . Talking about several variants like battery placement, Model 3 is not just a car worth $35000 dollars – you can buy the basic version for the money, but if you do not like something, supplement more. In this connection, a special difference between the S Model, the cost of which varies from $75000 to $133000 dollars, depending on the battery and power-train options.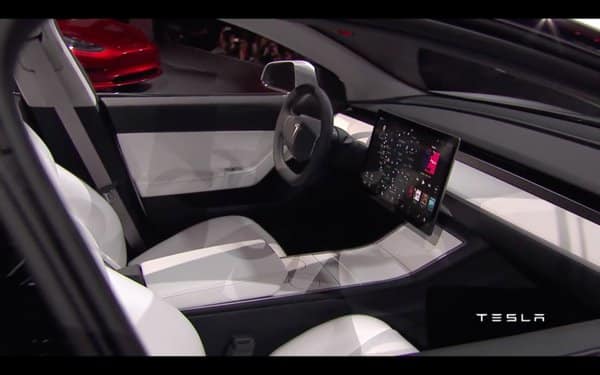 This electric car designed to sell much more than the Model the S and the X . Tesla hitherto produced little more than 100000 vehicles in total; using a mass consumption Model 3 Musk hopes to sell half a million cars a year until 2020. To do this he will need Giga factory – massive factory for the production of batteries, which the company is building in partnership with Panasonic in Nevada – to ramp up production, as today suppliers of lithium-ion cells simply can not keep up with the production of electric vehicles.
Model 3 will not be the first "almost" affordable electric car on the market . The market already has a range of affordable electric vehicles, including the Volkswagen e-Golf, Ford Focus Electric and Nissan Leaf. GM plans to sell the Chevy Bolt in 2016, a year before the full release Model 3 in 2017, which focuses on Tesla. Not that GM strongly overshadowed the Tesla, but the competition will be, and the competition – it's good for everyone.
In a series of Tesla may appear more affordable cars . Model 3 – a sedan. But recently, Tesla began selling very, very expensive crossover Model X – at the peak of popularity of crossovers. Therefore, it may appear Model Y, on which Elon Musk mentioned in one of his tweets (and subsequently removed).
Prior to this event, Tesla did not extend about details of the car. The company now sells two models: a sedan Model S, the price of which starts with a mark of 71000 dollars, and SUV Model X from 80000 dollars. However, affordable and cheap car for a long time been the target of Elon Musk. In 2006, Musk said that Tesla plans to build "a wide range of models, including accessible and affordable family car" to push the world in the direction of the future of renewable energy.