BlackBerry is back to Classic Style with Classic.
BlackBerry announced officially the Classic, the official smartphone. BlackBerry has released its new comeback phone, the BlackBerry Classic. The phone is promoted as a return to BlackBerry basics, and is modeled on the famous Bold 9900 which was released in 2011, but with a bigger screen, longer battery life and quicker software. The iconic physical keyboard is back, as well as the trackpad, "back" and call buttons.
The BlackBerry Classic has a square screen of 720 x 720 pixel, 3.5' touch screen balanced neatly above the keyboard and navigation keys. Classic is a smaller when comparing to the 4.5-inch screen on the Passport, and smaller than the standard smartphone's display. It makes it promising to use the Classic in one hand and still have the QWERTY keyboard. The phone is features an aging dual-core Qualcomm processor paired with 2GB of RAM. That likely it won't give chance for latest mobile gaming, but it should be great for working through thousands of emails a day, this is what BlackBerry is expecting Classic users to do. Coming to camera, it has an 8-megapixel camera on the rear of the phone, with a 2-megapixel on the front.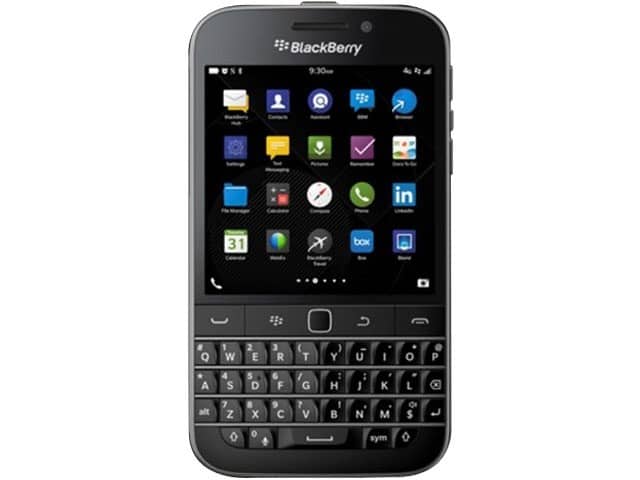 You can pre-purchase BlackBerry Classic here.
Some of the BlackBerry Classic's specs:
A 3.5-inch touch-screen display made of Corning Gorilla Glass.
A backlit QWERTY keyboard.
2 GB RAM.
294 dpi High Definition screen resolution.
1.5 GHz Qualcomm Snapdragon processor.
16 GB of memory storage, which can be expanded to 128 GB by using a MicroSD.
8 megapixel rear-facing camera and a 2 megapixel front-facing camera.
Up to 22 hours of battery life.
The BlackBerry Classic is of 13 centimeters tall and weighs 178 grams, which weighs little bit more that the iPhone 6 Plus, which weighs 172 grams or the Samsung Galaxy S5 at 145 grams.
The Classic runs BlackBerry 10, which offers business tools like the Hub, Assistant, and Blend. Pretty thing, it can run Android apps, which are accessible through the Amazon Appstore that's preloaded on the device. BlackBerry says it is releasing the BlackBerry Classic with a newer version of "Brick Breaker" game. BlackBerry old fans will be cheerful to know that the BrickBreaker game is available on the Classic and can be played which was on older BlackBerry smartphones.
Key Features of BlackBerry Classic (in pics):