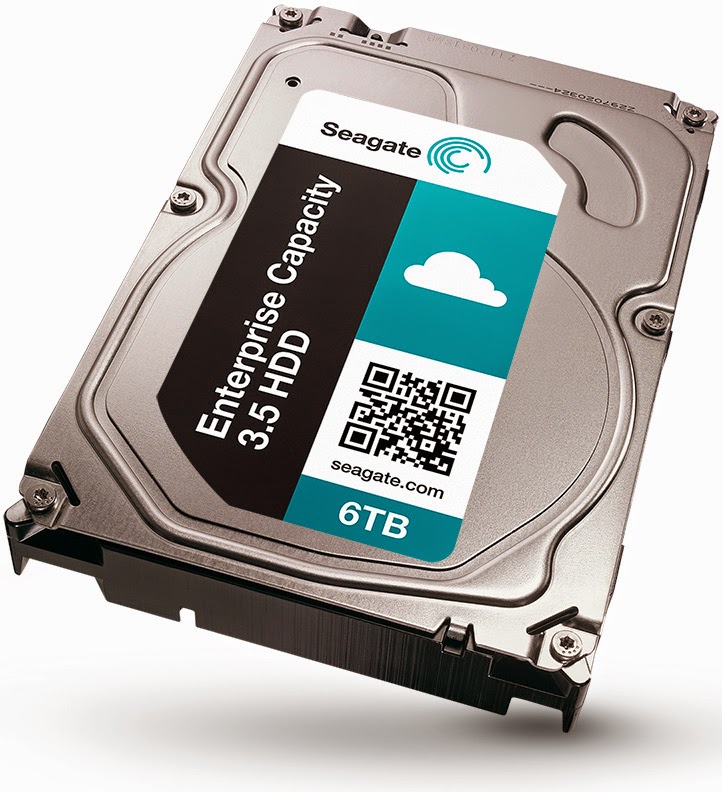 Seagate announces 6 TB hard drives named Enterprise Capacity 3.5 HDD and insisting it to be the worlds fastest hard drives till date.The working speed of these hard disk drives are 7200 RPM which makes this hard disk drive 25% faster than the other Hard disk drives which are available in the markets today.
The Enterprise Capacity 3.5 HDD possses 12 GB/S SAS capacity and standard SATA of 6 GB/S but it depends on the model you buy. It also has a transfer rate of 226 MB/S.
As the name suggests these hard drives are only build for Enterprises like Cloud Data Centres and it has been built for accuracy. The life line of these hard drives is around 1.4 million hours(160 years approx) and they have been manufactured for persistent load or 550 TB of transfers every year.
Along with 6 TB, Seagate is also offering 5 TB, 4 TB and 2 TB with either one of the SATA or SAS connectivity. The warranty of all drives is 5 yrs.
But the price has yet not been determined as these drives are Enterprise class so they will not be cheap we and you all should keep this in mind. These drives can be set to self encrypt and can instantly be erased if they are being used in secure environments.
Source:- Techspot