The reaction to Mark Zuckerberg's announcement that Facebook will be rebranded as Meta and enter the metaverse was muted at best. A large number of individuals seem to be against the notion of this cutting-edge innovation, but why is that?
Why?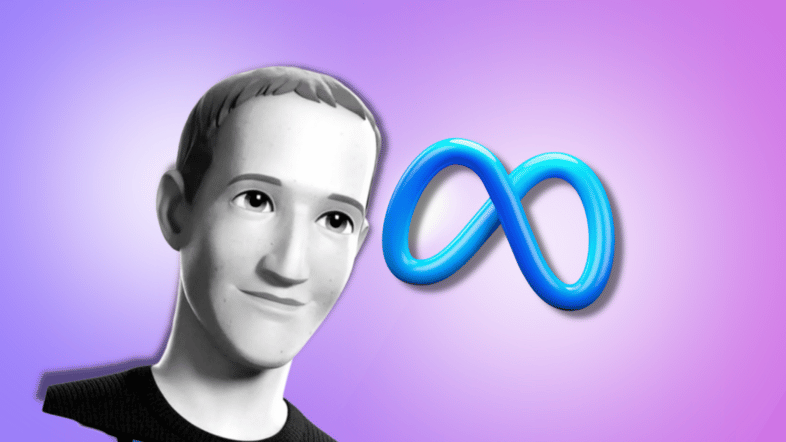 You must travel back in time to December 9, 2021, to learn why people are so against the metaverse. Meta has just released Horizon Worlds for North American users. Adults might put on their Quest headgear and enter a fantastical, digital realm. They may make their own virtual selves and utilize their creativity to construct whole neighborhoods. They might soar across the metaverse in video games like Wing Strikes. Questy's was an arcade cafe where players could get some virtual food and chill out with their pals. They might go to see acts like stand-up comedy, musical performances, and nightclubs.
Horizon Worlds was the first concrete glimpse into the potential of Meta's metaverse. It also debuted at a time when consumer-grade VR was at an all-time low in price and accessibility. This should come as no shock, since by February 2022, Horizon Worlds already had 300,000 regular unique visitors. Thus, Meta was on course to achieve its annual target of 500,000 regular unique visitors by the conclusion of the year.
However, the corporation wouldn't have much cause to rejoice for very long. It was predicted that the population of this new virtual environment will drop from 2,000,000 to 200,000 monthly users during the following eight months.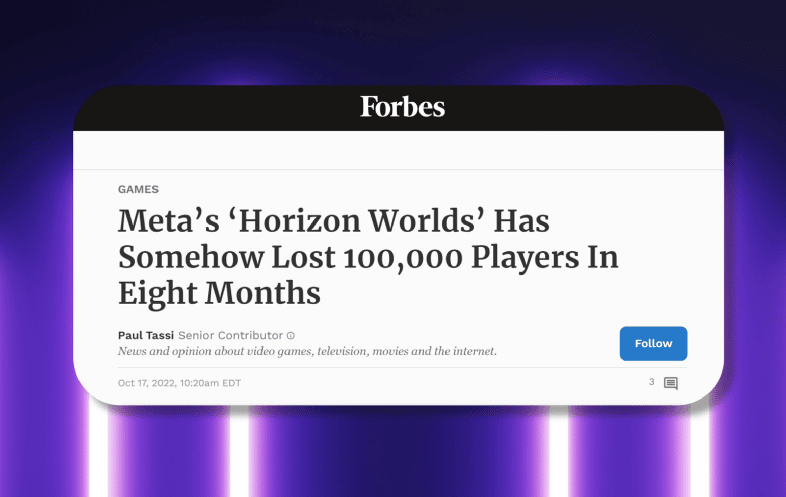 People Weren't Happy
Users said it was difficult to discover new places to visit and make new friends. The visuals were boring. No one had legs and they all just kind of drifted about in space. It seems that not even Meta's own programmers were enthusiastic about Horizon Worlds. In internal communications, Vishal Shah, Meta's vice president of the Metaverse, urged workers to spend more time in the company's virtual environment.
"For many of us, we don't spend that much time in Horizon and our dogfooding dashboards show this pretty clearly. Why is that? Why don't we love the product we've built so much that we use it all the time?

The simple truth is, if we don't love it, how can we expect our users to love it? Everyone in this organization should make it their mission to fall in love with Horizon Worlds. You can't do that without using it. Get in there…"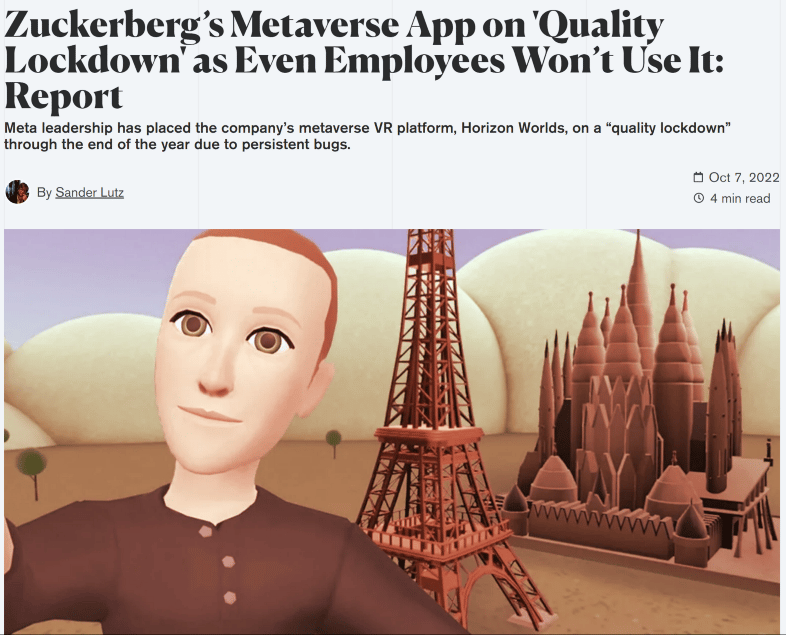 It was agreed by Meta that Horizon Worlds would be under "quality lockdown" for the remainder of the year. They'll use that opportunity to fix the problems with the product's functionality and execution.