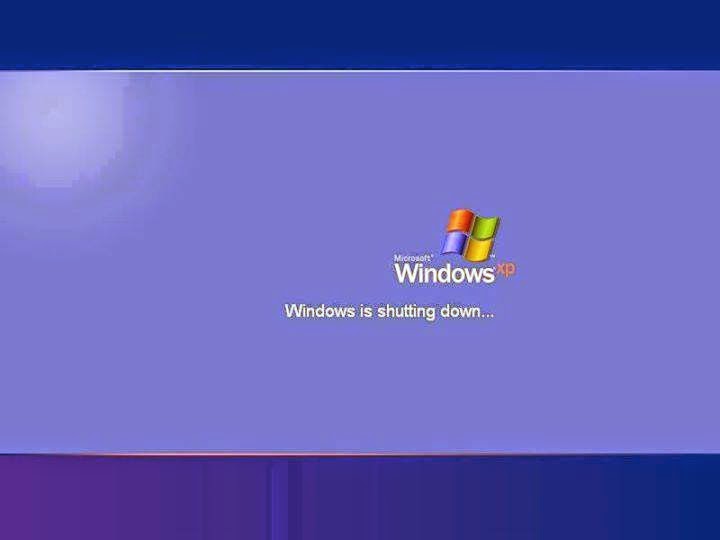 Starting today, Windows XP users will no longer get security patches and other technical support from Microsoft, unless they're part of an exclusive group of governments and businesses — including Canada's federal government — paying for "custom support."
Microsoft released its final official security patch for the 12-year-old operating system Tuesday and is officially ending support for XP.
"End of support means there won't be, after April 8, security updates or non-security hotfixes or any paid or unpaid support options that are provided by Microsoft," said Marc Aube, Windows consumer marketing lead for Microsoft Canada.
That leaves those still using the operating system – and to some extent the customers and organizations they interact with — increasingly vulnerable to attacks from cybercriminals.
Even though Microsoft says there aren't "any" paid support options, they are actually making one available.
Organizations that need "extra time" to move to a "more modern" operating system such as Windows 7 or Windows 8 can subscribe to Microsoft's custom support option.
"They will then receive critical security updates as new threats are discovered as well as technical support throughout the length of their contract," Aube said in an interview with CBCNews.ca.
As of February, one Ottawa security consultant estimated that about half of government and business PCs in Canada still used Windows XP due to the cost of upgrading. According to the web analytics company Net Market Share, as of March, 28 per cent of desktop computers worldwide were still using Windows XP.
1 in 4 federal government computers run XP
About 25 per cent of Canadian government computers — some 125,400 devices — currently use Windows XP, reported the Treasury Board Secretariat late Monday in response to a query from CBCNews.ca.
"We estimate that by March 31st 2015 there will be less than one per cent of systems using Windows XP (2,400 devices)," the Treasury Board added in an email.
According to Shared Services Canada, the government has signed a one-year contract with Microsoft to ensure a seamless and secure transition from Windows XP to Windows 7, at a cost of $306,625.
"We will continue to review the need for any extended support, beyond the one year contract, based on government-wide requirements," the department said in an email.
Some other organizations reportedly coughing up cash for custom XP support include:
The U.K. government, which will pay 5.548 million pounds ($10.1 million) to support the use of Windows XP, Office 2004 and Exchange 2003 by national and local government departments, schools and national health services for a year.
The government of the Netherlands, which will pay millions of euros to support up to 40,000 PCs, according to Dutch technology website Webwereld.
U.S. bank JP Morgan, which will start converting its 19,000 bank machines to Windows 7 in July, according to Bloomberg Businessweek and has purchased service for one year.
The London Metropolitan Police force, which still has over 99 per cent of its computers running XP, according to the London-based Computer Business Review.
Aube said he encourages organizations in Canada that are eligible for custom support to contact Microsoft about the service if they think they may need it. Organizations are eligible if they already subscribe to Microsoft's premier support program, which offers ongoing security and technical support and planning by a designated Microsoft team.
He would not disclose whether any Canadian organizations are using it. Nor would he specify the pricing model. Microsoft would say only that pricing "varies per organization, based on size and need."
Meanwhile, Microsoft is recommending its custom support service just as a "short-term bridge" to a newer operating system, Aube said.
Not for smaller businesses, individuals
It is targeted mainly at bigger organizations that may have hundreds or thousands of computers in need of upgrading.
"Quite honestly," Aube added, "from a cost perspective, it may not be the right thing for a smaller business."
He recommended that smaller businesses contact Microsoft Pinpoint, an online service that can help them find the right hardware, software and applications for their transition away from XP.
Custom support is not available to individuals.
When asked why security patches aren't being made available to everyone while Microsoft is still making them for its custom support customers, Aube responded that the company gave notice that it was ending support for XP in 2007 and now really wants "to put our efforts [toward] looking towards the future."
Microsoft will continue to issue anti-malware warnings and updates until July 14, 2015.
Source: Internet