Intel's strategy to reclaim the top spot in the semiconductor business includes the development of state-of-the-art hardware for the company as well as for the foundry clients it aims to entice back to the company's fold. Intel, As a result, Intel Foundry Services, a distinct foundry, is an important part of their IDM 2.0 comeback plan (IFS). In the future, the startup intends to compete with the caliber of TSMC, with businesses scrambling for space in its factories. Samsung, TSMC, and several others are among the companies that IFS hopes to recruit top personnel from in order to accomplish this aim.
The Newest Member of the Intel Family
Suk Lee is among the company's newest additions, as per The Register. There is a lot of information on his LinkedIn profile about his time as a VP in TSMC's Technical Infrastructure Management Department. Previously to that, he served as the squad's executive manager for 13 years. He has been promoted to President of the Ecosystem Technology Division at Intel, his new position.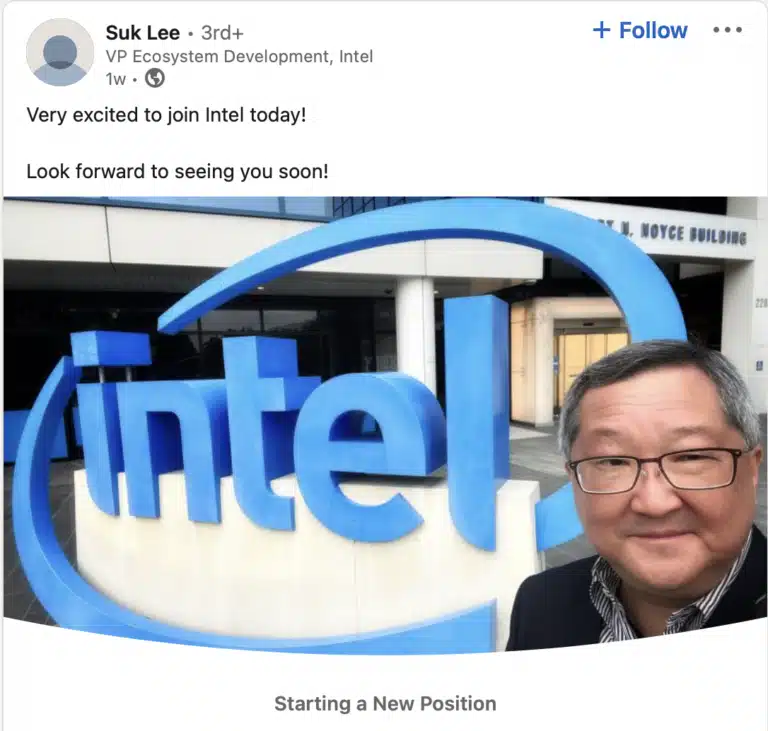 Michael Chang, another executive, also seems to have departed with Mr. Lee. He has been at TSMC since 1991, making him remarkable recruitment for Intel. Even though he started off as a program manager, he worked his way up from the bottom for 31 years. His most recent position was that of Director of Advanced Technology Solution. According to his LinkedIn page, he has researched techniques spanning from 28nm to 3nm. For Intel Foundry Solutions, he is presently the vice president of client engagement.
The company has also lately recruited high-profile employees from Apple, AMD, and perhaps even Nvidia, which have garnered attention. It nabbed an employee who worked on Nvidia's ray tracing technologies in September of 2021. SoC efforts were further enhanced with the acquisition of Apple's Jeff Wilcox. This was a big blow to the business since he had earlier worked on Apple's M1 project. Over time, AMD has lost roughly two of its senior execs to Intel. In 2017, it nabbed AMD's GPU leader Raja Koduri as well as Rohit Verma from the company.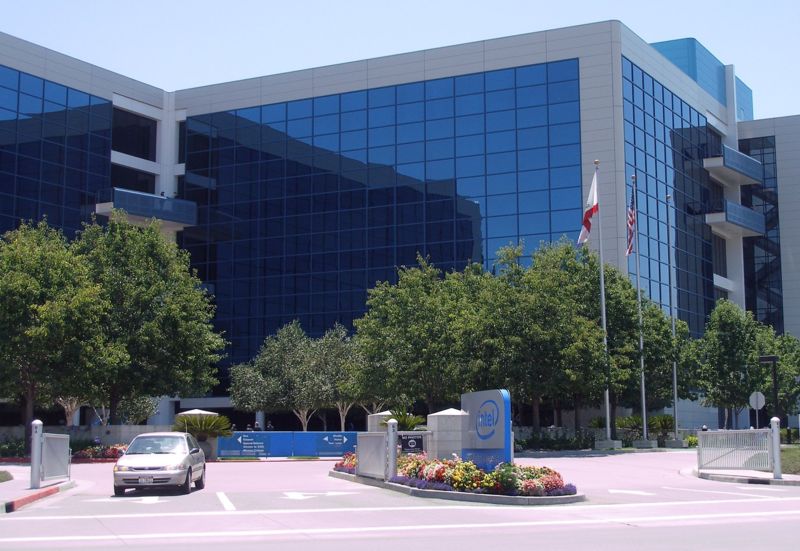 Of course, it's possible that the company has also sacrificed some important personnel. Despite its enormous size, the semiconductor sector relies on a tiny pool of expertise. Executives and engineers switching jobs are not unheard of.
Arc GPU's continuing rollout has been everything but seamless, notwithstanding elevated recruitment from its competitors. On top of that, the initial testing results for its highly anticipated desktop GPU were less than impressive. If Intel hopes to contend with TSMC as a manufacturer, it has a long way to go. According to The Register, IFS made $283 million in Q1 of the year. For comparison's sake, TSMC brought in $17.5 billion in revenue. With $5.3 billion in sales, Samsung also outperformed Intel's endeavors.