Games for a long time have always pushed existing hardware technologies to their limits just to get an acceptable gaming experience. That means giant and expensive PC's with the latest and greatest components just to enjoy gaming only for them to go obsolete in one or two years. But this might change soon.
Valve, the company is known for the single-player Half-Life and Portal games and the multiplayer games Counter-Strike, Team Fortress 2, Dota 2, and the owners of STEAM, are releasing a gaming handheld on February 25. It's called Steam Deck. It was recently delayed for two months due to major supply chain issues brought by the pandemic, but now we are less than a month away from it finally being available to order.
What is Steam Deck?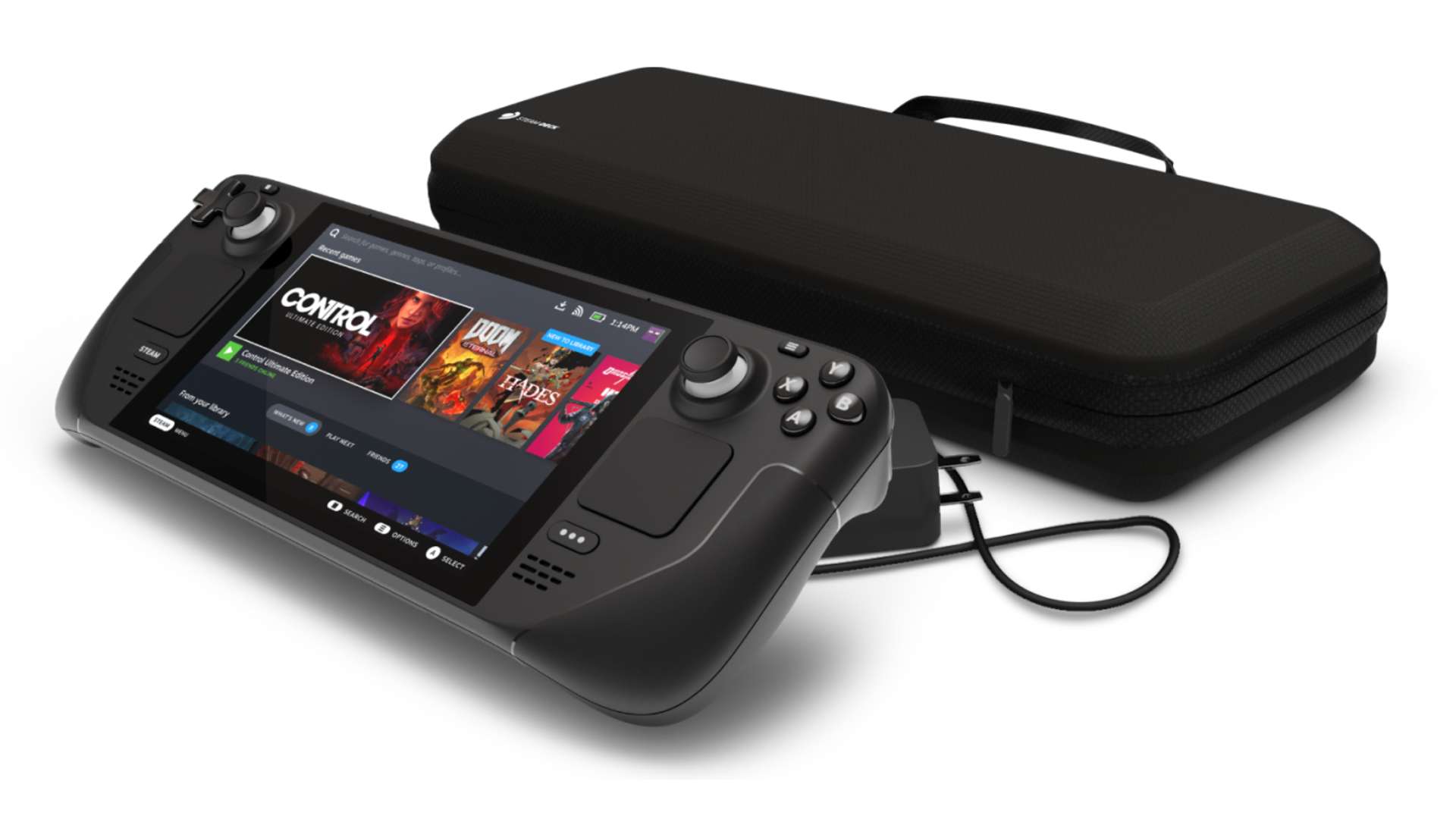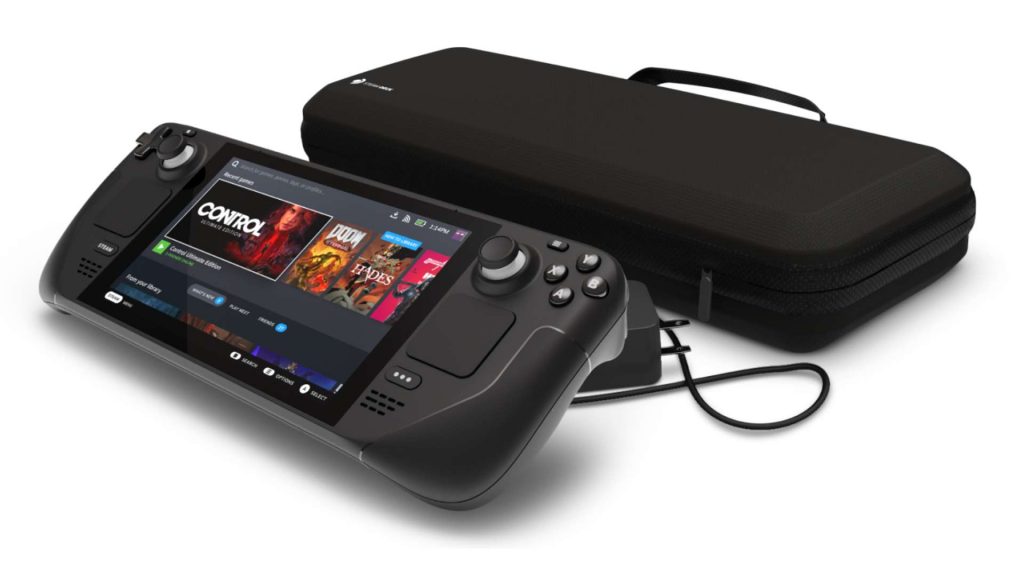 As of right now, you are needed to own a pc or a gaming laptop if you want play a PC game. This limitation makes it impossible for gamers to enjoy their games when it is actually necessary, like when traveling to school or during a break at work. So, Gamers wanted a small portable device that could run their favorite games and steam delivers just that.
To put it simply, Steam deck is a gaming pc so small that you can carry it with you outside. It is a handheld gaming system, just like Nintendo switch, with enough power to run AAA games. It runs SteamOS, a Linux-based operating system built to run any windows game seamlessly. It has a custom CPU-GPU combo chip designed by AMD with new AMD graphics the same as the ones in the PS5 and Xbox consoles.
Steam Deck Specs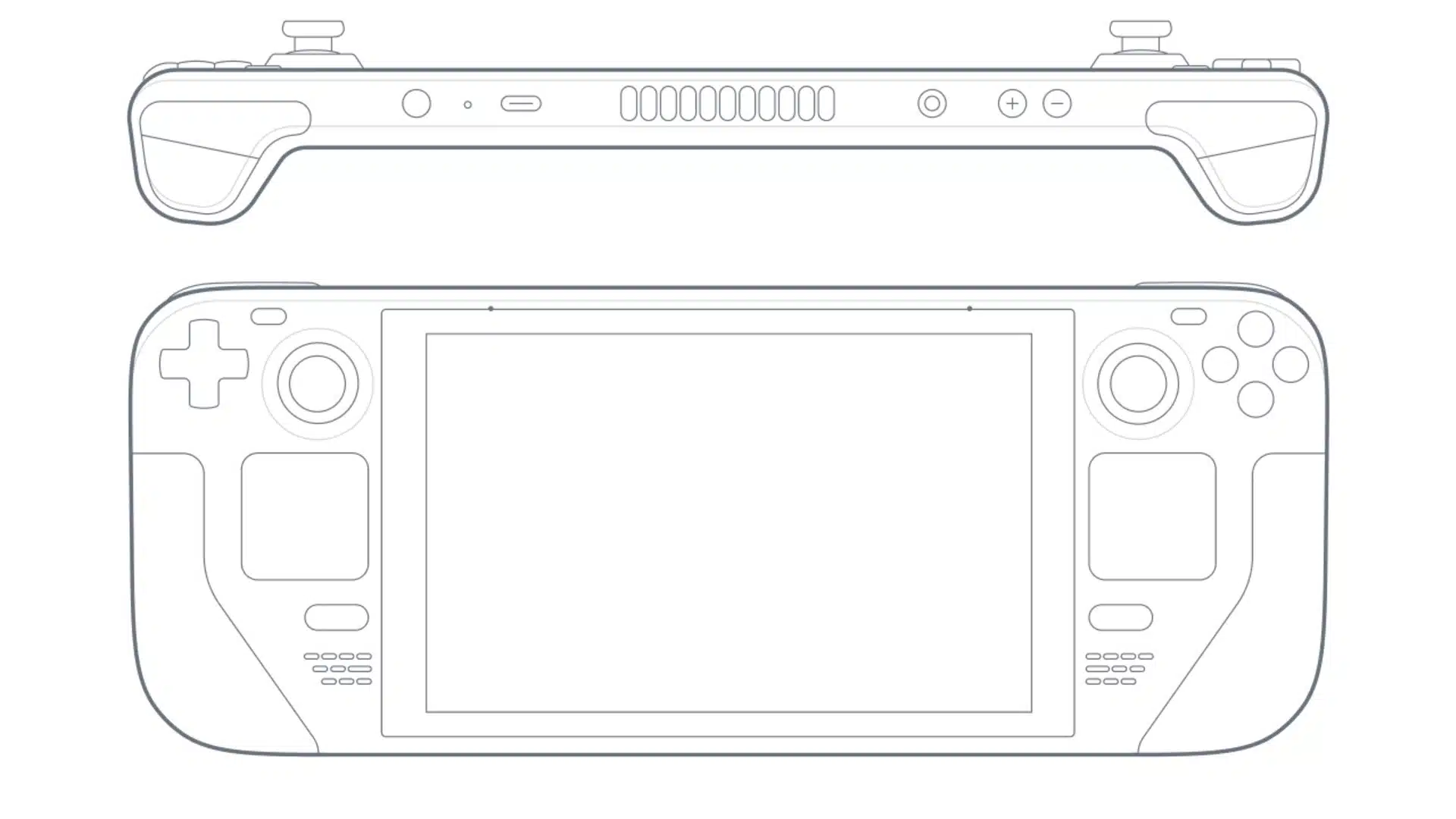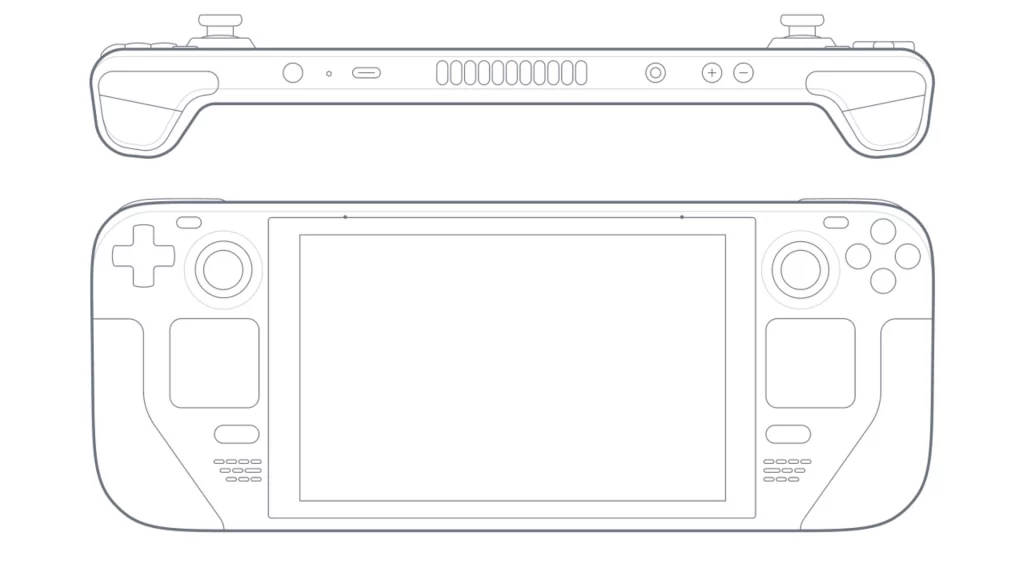 Valve designed the Steam Deck with portability and actual practicality in mind. Unlike the modern trend where companies compete to launch products with the biggest numbers. Valve's Steam Deck has specs that just plain make sense for what it will get used to, i.e. gaming.
On the outside, the Steam Deck has a 7-inch 1200×800 60hz LCD touchscreen display with 400-nits brightness. There are 2 joysticks, A B X Y buttons, a D-pad, 2 touch bars with haptic feedback, 6 triggers for every kind of gaming need.
Now, let's look at the important bits, the insides have one of the best of everything a gaming handheld can have. The CPU is an AMD  Zen 2 architecture 4core/8threads processor with 2.4 base and 3.5GHz boost clock speeds.
The GPU is the RDNA 2 architecture Graphics chip with 8 Compute Units (CUs) or 512 graphics cores. The Xbox series s has 20 of those RDNA 2 CUs, this makes Steam deck graphically of the same class of Gaming Consoles.
As for the rest of the specs, the Steam deck has a 16GB LPDDR5 @ 5,500MT/s 32-bit quad-channel RAM, 64GB eMMC for the base and on upgrades, 256GB NVMe SSD or 512GB NVMe SSD storage, It boasts a 40whr battery with 2-8hrs of battery life depending on the gaming load. The Steam deck will support MicroSD for further expansion, it will hit the loading speed a little bit but the difference is minor and won't be visible in real-life usage.
How much does the Steam Deck Cost?
The Steam Deck comes in three versions. All the versions have the same specs as mentioned above but the changes are small but worth mentioning. The Steam Deck versions are:
$399 for the 64GB version
$529 for the 256GB version
$649 for the 512GB version
It should be noted that the 64GB version has slower eMMC storage which could slow down game load times when compared to other options. When buying the $529 only the storage gets upgraded, but for the $649 version you get, along with the upgraded storage solution, exclusive carrying case, and an anti-glare display.
Gaming performance, Battery life, and Ergonomics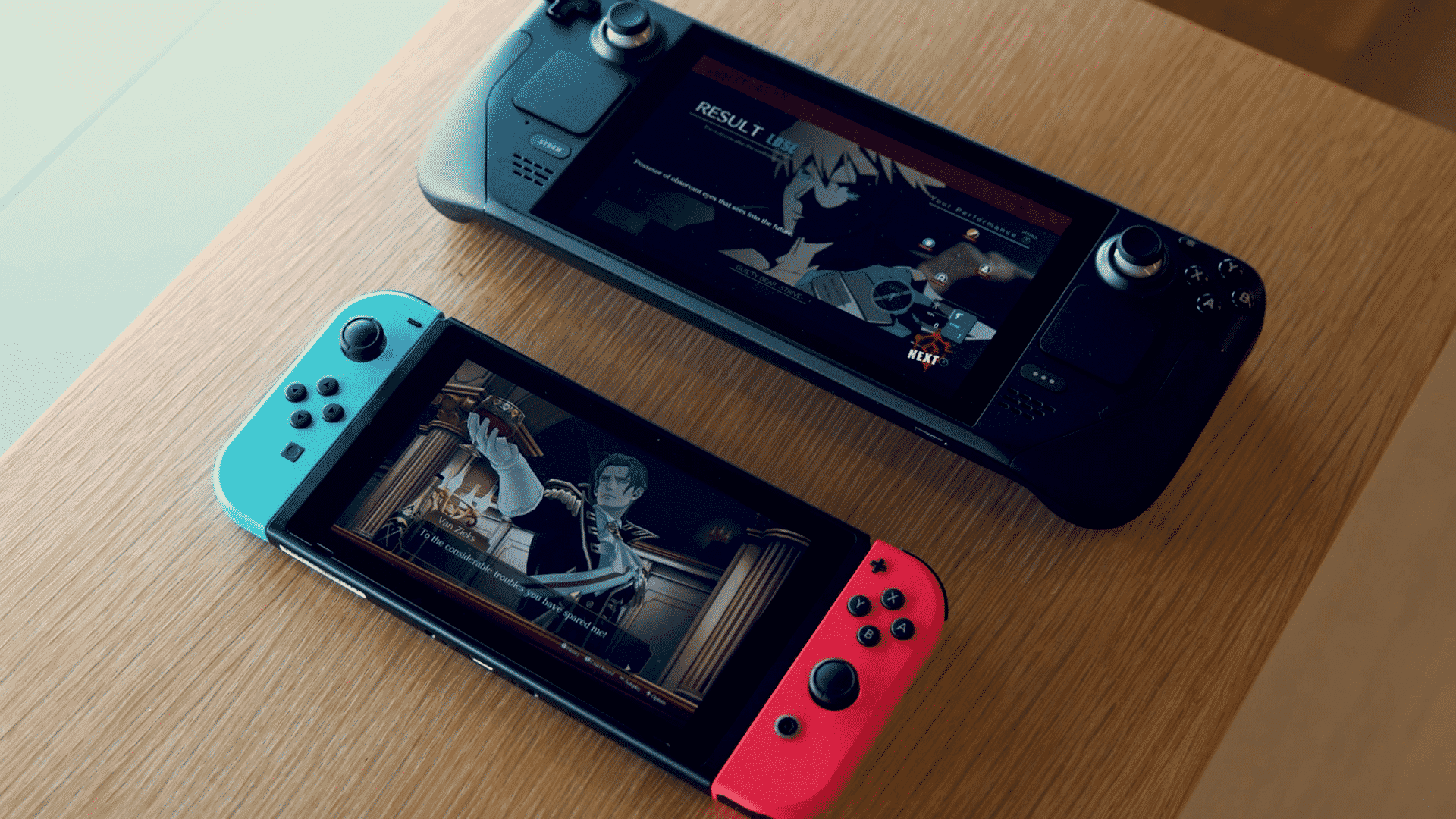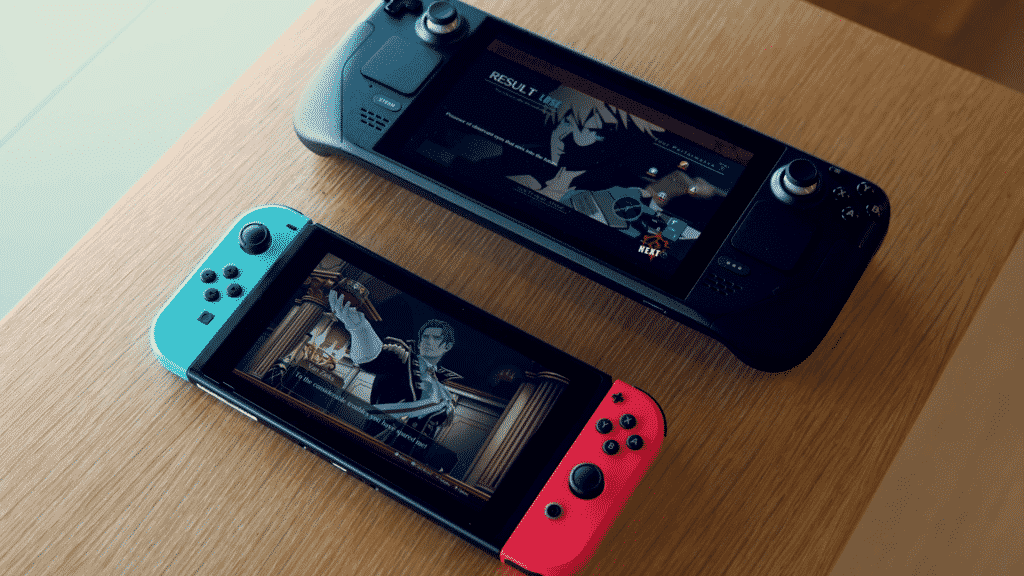 While the Steam Deck is still not out yet, reviewers were able to get an early hands-on with the handheld device. The reviewers were allowed to only test the Steam Deck using select games which Valve gave the green light, so the review numbers and actual real-life experience may vary but this can show a piece of the picture.
Gaming benchmarks by Linus Tech Tips show that the Stream Deck is more than capable, but with a slight twist. The Deck can run demanding titles like Control with an average of 60 fps, on the Low preset. Other titles, like Devil May Cry 5, can run at upwards of 80 fps at the Medium preset. The windows game Forza Horizon also runs on the Steam Deck at 60 fps on medium settings but shows weird artifacts and rubber-banding at distant structures. This can be speculated to be caused by the still immature software the Valve Steam Deck uses to run PC games, but they can be solved through a software update.
For battery performance, it's mixed results. From various tests carried out by reviewers, we can see that Steam Deck gives:
6 hours of Dead Cells at 50 percent brightness (The Phawx, GamersNexus)
6 hours of Steam Link streaming at 50 percent brightness (GamersNexus)
5 hours and 40 minutes of Portal 2 capped to 30fps (The Phawx)
4 hours of Forza 5 capped to 30fps (The Phawx)
3 hours and 21 minutes of Ghostrunner capped to 30fps (LTT)
2 hours of Devil May Cry 5 at high settings with VSync (GamersNexus)
3 hours of VLC 4K 60fps playback at 50 percent brightness (GamersNexus)
In our opinion, if emulations of the older generation or other platform titles are all you want to play, then Steam Deck is even better of an option than Nintendo Switch in terms of battery life.
For ergonomics, We suggest watching the Linus Tech Tips video, where he praises the joysticks, speakers, and screen but pans the rumble stating "At the moment, haptics on this device are a poo stain on an otherwise crisp white sheet."
Is It Worth Buying?
Yes, but theirs a catch. If you look at this device with only hardware in mind, it's phenomenal without a doubt while being only $400. There is no gaming handheld in the market which comes even near Valve's Steam Deck's highest storage offering. It's crazy to think it was even possible to make such a powerful gaming handheld for so cheap and Valve did just do that.
Then the catch? well, the software. As of now, the software still feels unpolished and unfinished. With less than a month from the release date if the software isn't done, then it can be the downfall for such a great innovation. Our suggestion, wait for the green lights from the community.