The revamp of Facebook Pages is now being sent out to users in India. Users in India will no longer be able to receive Likes, and the emphasis will be placed on Followers instead. The makeover was first launched in January, but it is just now being sent out to customers in the country of India.
Its design has been simplified and made more straightforward. A dedicated News Feed will be available for Facebook Pages as well, allowing fans and followers to join in on conversations and track trends while also interacting and engaging with their friends and followers.
The ability to monitor trends, communicate with colleagues, and engage with followers will be made easier as a result of this. Additionally, the dedicated News Feed will "suggest new connections to Pages and public figures such as other public figures, Pages, Groups, and trending material that a Page or public figure is interested in," according to a statement from Facebook.
The revamp will also make it easier for users to find and move between their personal profiles and other sites on the site.
Facebook stated that it has enhanced its capacity to detect behavior that is not permitted on its platform, such as hate speech, violent, pornographic, or spammy content, as well as impersonation, in order to increase safety and integrity for its users. A verified logo is also becoming more visible on Facebook, which helps users distinguish posts and comments from genuine Pages and accounts, according to the company. As Facebook said, "A verified Page's remark on another Page's public post, may show higher in the comments area and be visible in News Feed."
Facebook will also enable comments from prominent figures to be shown above the main comments area in the future. People will also be able to follow Pages straight from comments and suggestion articles, in addition to the existing functionality.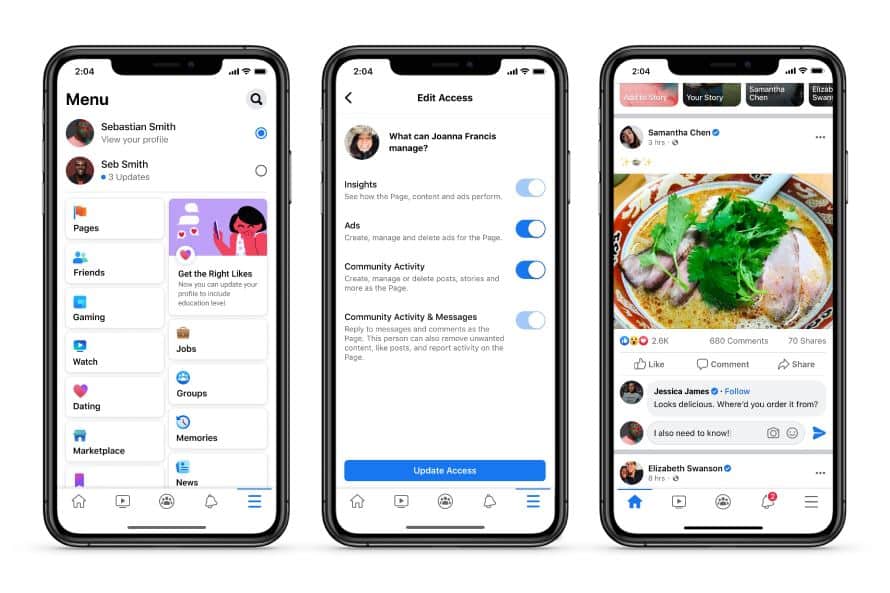 The makeover will eliminate Likes in favor of Followers, and it will streamline the process by which individuals interact with their favorite sites. People may therefore connect with their followers and develop a closer bond with them as a result of this.
Users may now conceal likes from their posts on Facebook and Instagram, which was introduced earlier this year. Instagram will now allow users to conceal likes from all of their posts so that their followers will not be able to see how many likes a specific post has gotten in total.
According to the social media firm, by concealing the like counts, users can concentrate solely on posting images and videos, rather than worrying about how many likes they are receiving. Users on Instagram have the option to not only hide their like counts, but they can also choose not to see how many likes the other person has gotten. Users can choose to conceal their posts on other people's postings by going to the new Posts section in their Settings.
Text-based QandA formats will also be added to pages to enable them to accommodate deeper and more engaging dialogues in the future. The new task-based admin controls for Facebook Pages will make Page management easier, as they will allow admins to access and provide permissions based on specified tasks. In addition, page administrators may now be granted complete or varying degrees of access to oversee particular duties, such as in-depth analytics and advertising campaigns, content management, and community activity and messages.