Google has introduced Android 12L, which is designed specifically for large-screen devices. The new UI is more sophisticated, and it includes modifications to aspects like as alerts, quick settings, the lock screen, the overview, the home screen, and others that were previously unavailable.
For example, on display screens with resolutions more than 600dp, the notification shade, lock screen, and other system interfaces use a new two-column style to take advantage of the additional screen real estate available. These two-column layouts provide more information while being simple to use. System apps have also been optimised for Android tablets, foldable devices, and ChromeOS devices, among other platforms.
According to a new blog post published on October 27, Google announced the release of Android 12L for devices with a big screen. It is expected to be delivered in the first quarter of next year, and the tech giant is working with OEM partners to get the new upgrade to consumers.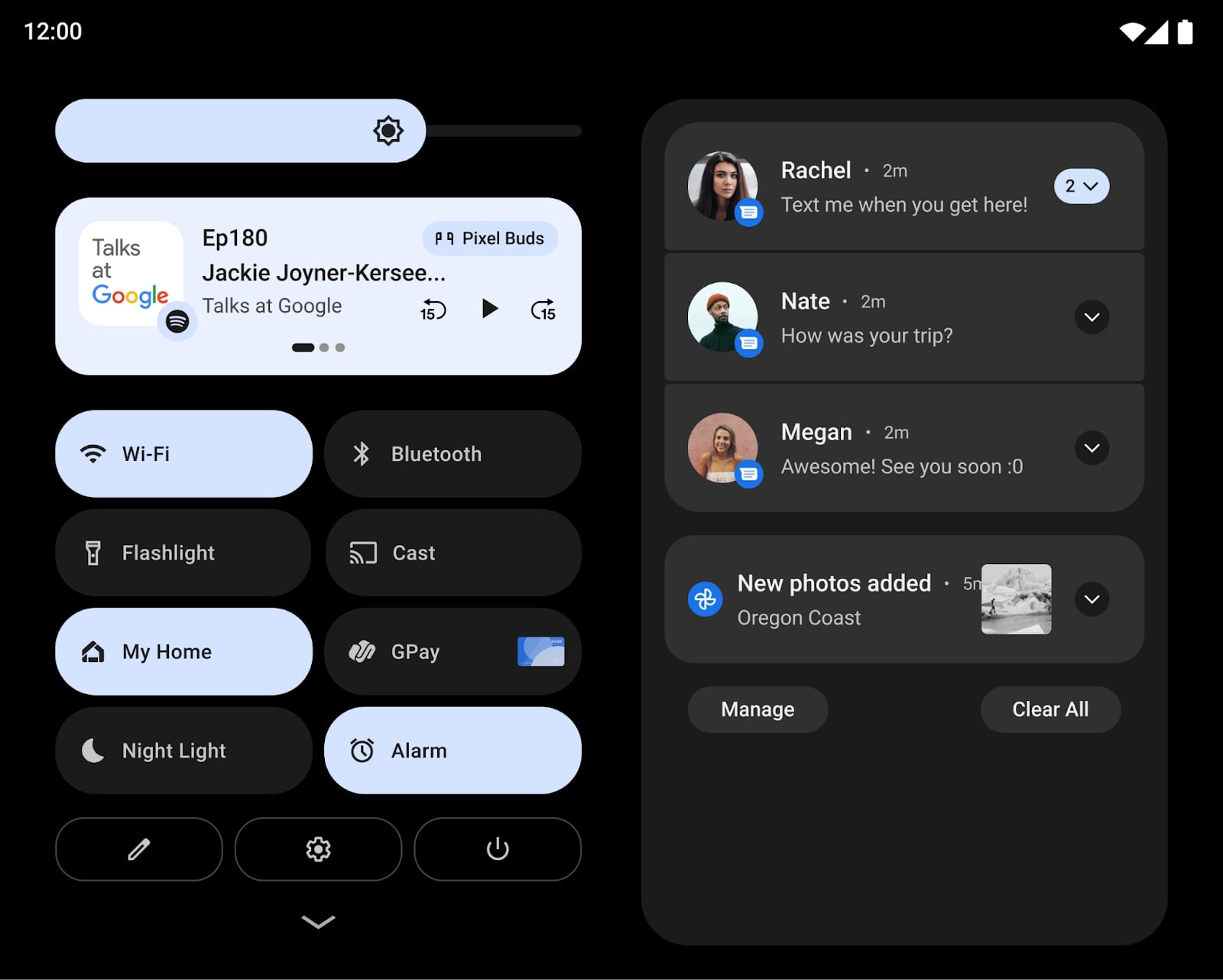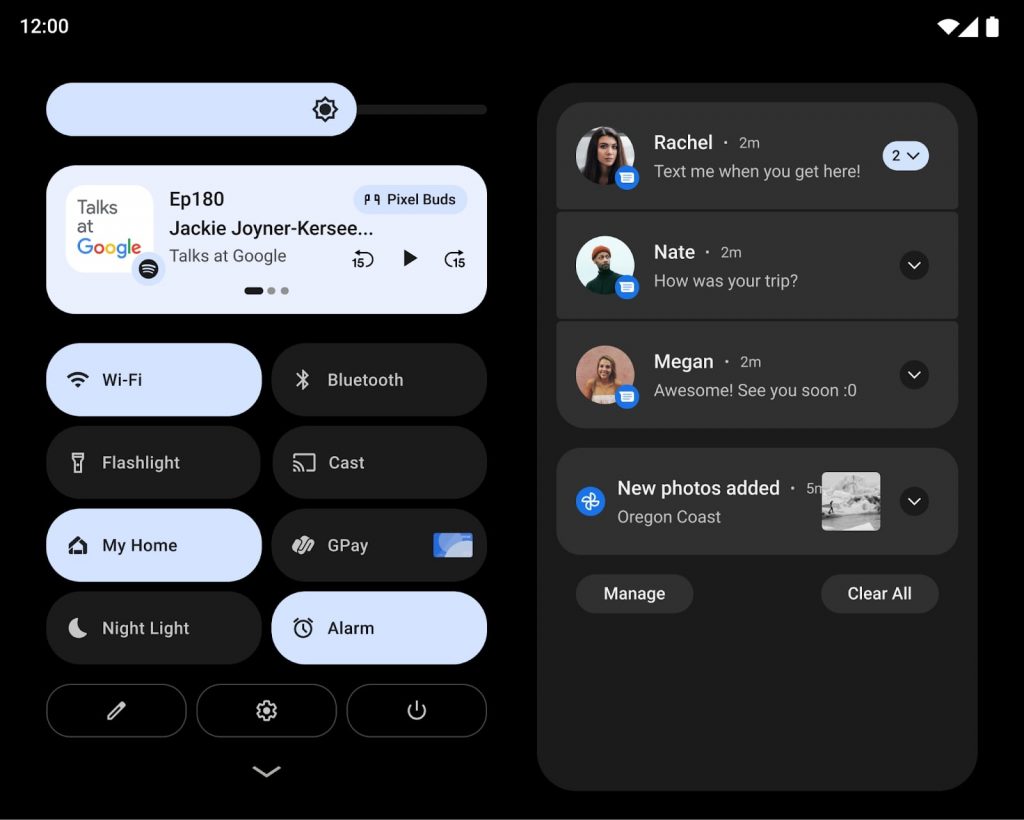 Google has confirmed that the Lenovo Tab P12 Pro will be the first device to get the Android 12L developer preview. However, while the tech giant is presently concentrating on tablets, foldable, and ChromeOS devices, it intends to open up Android Beta enrollment for Pixel devices in the future as well.
When compared to ordinary smartphones, the new Android 12L will take advantage of the additional space to provide innovative user interface experiences. Aside from the two-column notification and lock screen layouts, Android 12L has a new taskbar that allows users to move between their favourite applications with a single tap. Split-screen mode becomes more discoverable as a result of the taskbar. With Android 12L, users can simply drag and drop an app from the taskbar to run it in a split-screen mode without having to launch it. "To make the split-screen mode a better experience in Android 12 and beyond, we're assisting consumers by automatically enabling all applications to enter split-screen mode, regardless of whether the apps are resizable," Google continues.
Additionally, Android 12L for tablets, foldable, and ChromeOS devices makes enhancements to compatibility mode, allowing users to have a better letterboxing experience while also assisting apps in looking better by default. In addition to customizable letterboxing, Android 12L provides options for letterbox colours and treatments, as well as the ability to alter the location of the inset window and apply custom rounded corners, among other features.
In addition to the large-screen capabilities, Android 12L is rumoured to have a number of new APIs for developers, as well as a new API level, which will be unveiled later this year. "We've taken care not to make any breaking changes for your apps, so we won't require apps to target 12L in order to fulfil Google Play criteria," the company stated in a statement.
Google is requesting that developers create apps for the future that are compatible with a variety of screen sizes. In addition, a new API enables programmes fold- and hinge-aware. The tech giant has stated that it will alert consumers when apps in the Google Play store are not optimised for wide displays, according to a press release.