Your Phone app: Windows 11, a free upgrade, will be available for PCs that are compatible with it on October 5. A new interface for Windows 11's inbox applications is being introduced as part of this makeover. Microsoft has previously announced that it is working on a new Snipping Tool, Photos app, Paint app, and Clock app for the operating system, all of which will include Spotify connectivity.
According to teasers revealed during the Surface event, the Microsoft Your Phone app, which is bundled with Windows 11, will also be receiving a makeover.
This app, which serves as a bridge between your Android device and your computer, is receiving a new look that puts more emphasis on the notification center integrated within the software. As you can see in the image below, which was shown during the Surface event, the revamp of the Your Phone app will allow you to concentrate on what's occurring on your Android phone without having to continuously pick it up and put it down.
Redesigned Your phone app
As part of the redesign, the notification center will be relocated to the left pane of the screen. In the event that you are not accustomed to getting alerts on your computer, you may entirely disable notifications from any app loaded on your phone. To accomplish this, use the mute button to turn off notifications for that particular app. Future versions of Your Phone will automatically disregard all notifications from that particular app.
For those who have gotten an important notice, you may also click on the pin symbol to move that alert up towards the very top of your notification center.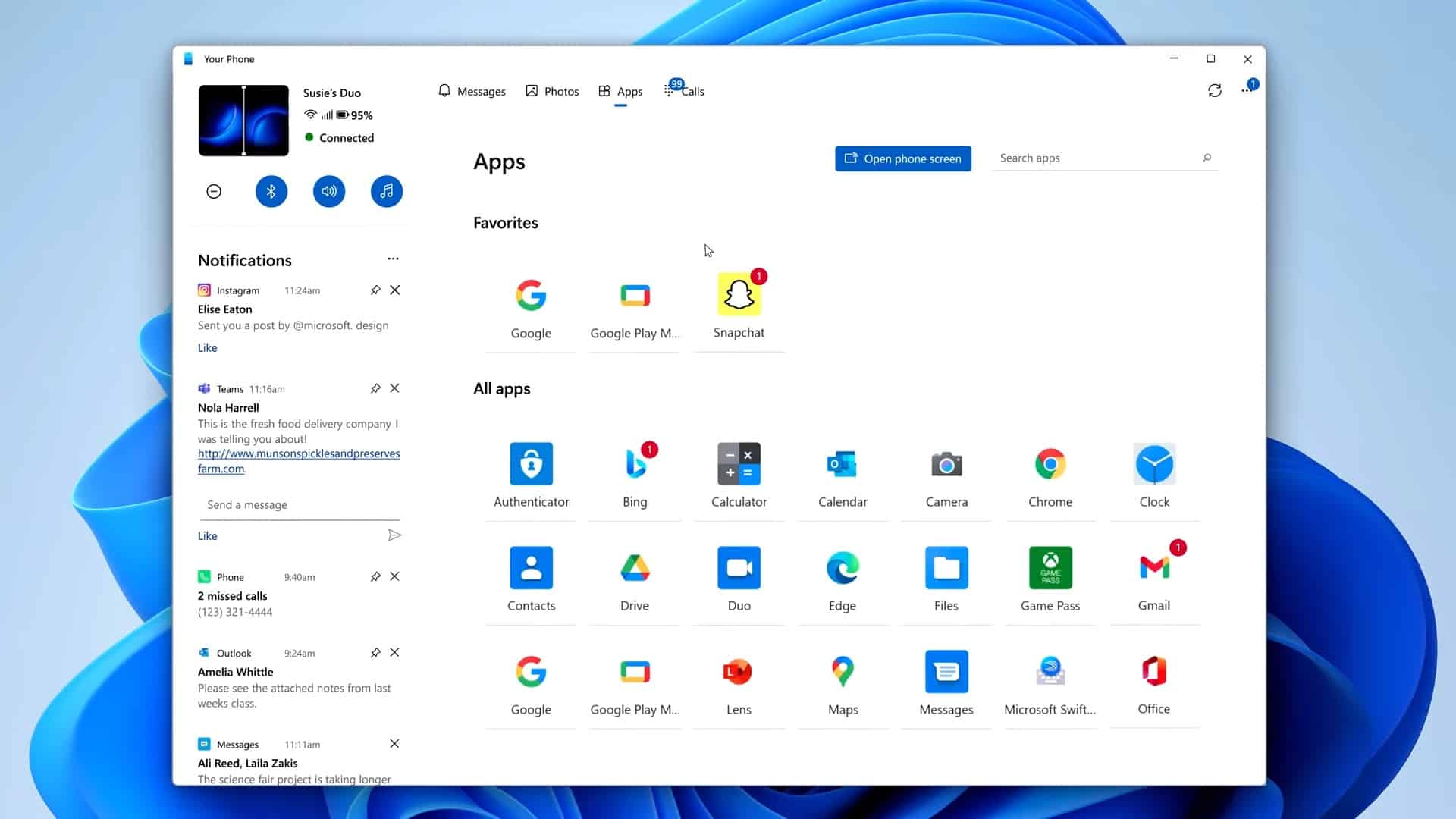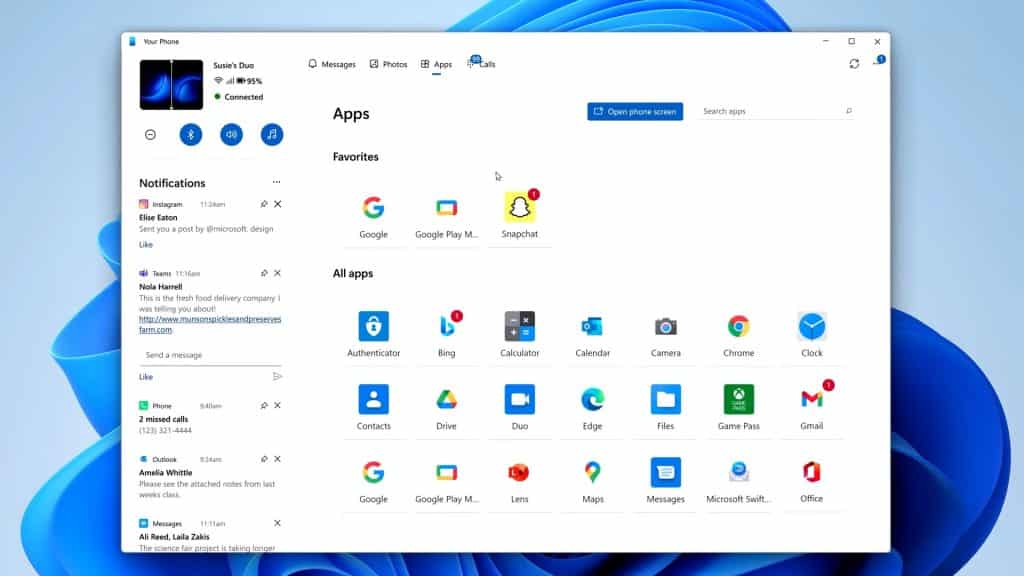 As you can see in the picture above, the navigation bar for the Your Phone app has been moved to the top of the app window, making it easier for users to reach the messages, photographs, applications, and calls sections of the app.
It is possible to read and respond to text messages using these features, as well as see and manage images on your phone and modify them using Paint or other applications. With the Surface Duo and Galaxy phones, you can also make phone calls and even utilize Android applications on your computer.
The screenshot above also shows that Microsoft intends to utilize WinUI 2.6 controls for Your Phone app buttons such as "Open phone screen" and the search box, according to the source.
Some of the UI improvements in the app will be consistent with the general look and feel of the future Windows 11 operating system update.
It is still unclear whether or not the Your Phone app will receive any new features, as well as when the update will be made available to users.