Windows 10 versions 20H2 and v2004 have now been released for the third year. The patch is being rolled out via the Windows Update Settings, while direct Windows 10 KB5000802 download lines have also been released by Microsoft.
It will advance the version of your OS to Windows 10 Build 19042.867 and will be needed to upgrade your computer to 'Patch Tuesday.' If you upgrade this year, you can get the same patch with the same package, except the version number – Windows 10 Build 19041.867 – is different from the one you updated last year (2004 version).
The build number depends on the version of Windows 10, but changes are the same for everyone. If you check for updates today, you'll get the following update:
2021-03 Cumulative Update for Windows 10 Version 20H2 for x64-based Systems (KB5000802)
Download Links for Windows 10 KB5000802
Windows 10 KB5000802 Direct Download Links: 64-bit and 32-bit (x86).
Windows 10 KB5000802 (Build 19042.867) Full Changelog
Key highlights:
Stuttering in games Fixed.
Video playback issues Fixed.
Issues with high dynamic range (HDR) displays Fixed.
An issue causing app crashes Fixed.
Blue Screen of Death error Fixed.
What's fixed and improved in Windows 10 Build 19042.867
Microsoft claims it addressed a problem with this month's combined update that the Windows 10 configuration screen (OOBE) does not properly display these options. Fixed another flaw where users find problems making videos in Films & TV and other applications on some displays.
Last year Microsoft introduced game enhancements to Windows 10 and some users reported performance problems, not boosts after the latest accumulated fixes have been applied. User complaints indicate that the biggest problem is game stuttering and certain games are affected by the error.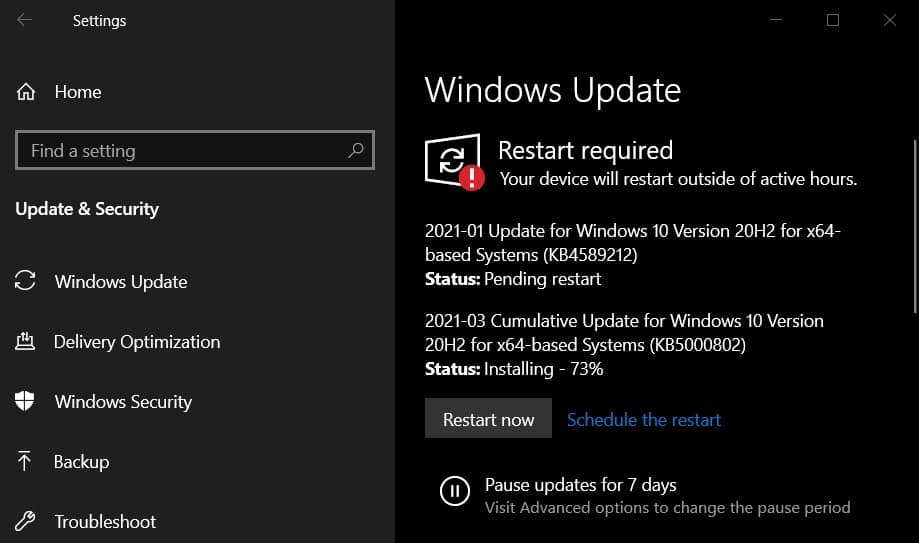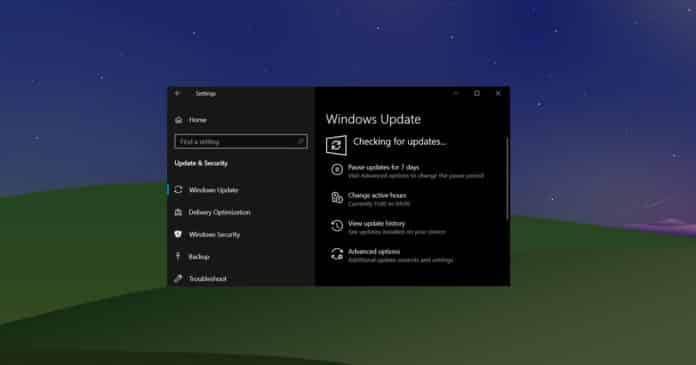 Since opening games with some hardware setups Windows 10 Build 19042.867 has addressed screen rendering problems. Other bug patches are included in the March 2021 accumulated upgrade. For example, the technological giant patched a problem, in which the Desktop Windows Manager (DWM).
Microsoft is currently not aware of any documented problems in this retrospective update, although the update could still face problems mentioned last month.
Microsoft announced last month that a bug could deactivate your camera in recent cumulative updates. Microsoft advises you to remove the update if you have problems with a webcam.
Windows 10:
Windows 10 is the latest operating system update launched on 29 July 2015 from Microsoft Windows. It is based on the Windows NT kernel and is running according to Windows 8. The explanation for this is that the operating system is planned as a new Microsoft path is part of why Microsoft wanted to call the 2015 version 'Windows 10′(and missed 'Windows 9.' One of Windows 10's main goals is to bring the Windows experience together across all platforms such as personal computers, tablets and smartphones. In this context, along with Windows 10, Microsoft created Windows 10 Mobile to replace Windows Phone – the former mobile OS of Microsoft. Windows 10 also has other features from Microsoft, including Xbox Live, and the help desk for speech recognition.