The American software giant, Adobe has collaborated with researchers from the University of California to develop an Artificial Intelligence tool that detects facial manipulations made in Photoshop.
As the circulation of fake news is increasing with time, many companies are exploring ways to curb this societal enemy. The researchers have published their work titled, "Detecting Photoshopped Faces by Scripting Photoshop." They have explained how the AI detects the usage of a Photoshop tool called 'Face Aware Liquify.'
Read: Facebook Is Helping Intel To Design AI Deep Learning Xeon Processor
Adobe AI Detects Manipulation in Photoshopped/Fake Images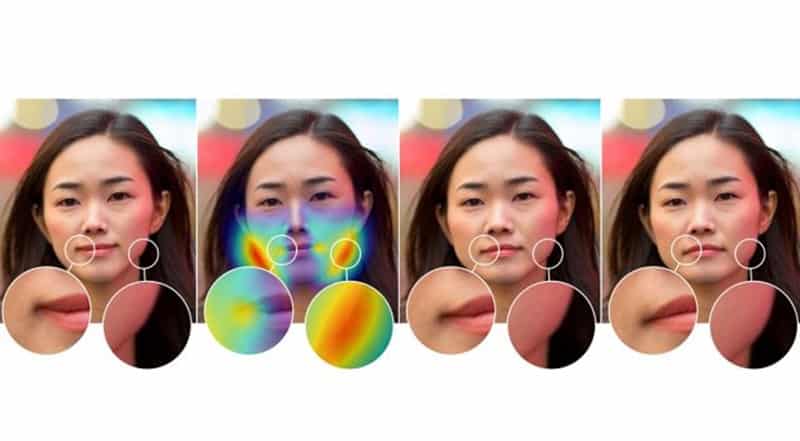 "The feature's effects can be delicate which made it an intriguing test case for detecting both drastic and subtle alterations to faces," added Adobe. If you are unaware, this tool is used to make alterations to facial features and facial expressions as well.
According to a blog post by Adobe, "While we are proud of the impact that Photoshop and Adobe's other creative tools have made on the world, we also recognize the ethical implications of our technology." The company understands that fake content is a serious and increasingly pressing issue and must be sorted out as quickly as possible.
Adobe trained a Convolutional Neural Network (CNN), a form of deep learning, on a database of paired faces that were modified using the Face Liquify feature of Photoshop to detect manipulated images, videos, audio, documents. They selected a random subset of photos for training. Moreover, Adobe also hired an artist to alter images that were mixed into the data set.
"We started by showing image pairs (an original and an alteration) to people who knew that one of the faces was altered," says Adobe researcher Oliver Wang. "For this approach to be useful, it should be able to perform significantly better than the human eye at identifying edited faces," said Adobe.
Also Read: 5 Best Programming Languages for Artificial Intelligence Systems
AI was Successful in Identifying almost every image
The result showed that the humans were only able to detect the fake faces 53% of the time, the AI was able to correctly identify 99% of them. The tool is even able to undo the changes and revert the images to its original, appearance.
Adobe believes the AI will play a vital role in verifying the validity of digital media and to identify and discourage misuse of images to spread fake news. "This is an important step in being able to detect certain types of image editing, and the undo capability works surprisingly well," says the head of Adobe Research, Gavin Miller.