The PlayersUnknown's BattleGround or PUBG started rolling out the 0.12.0 update. The latest version of this popular battle royale game now brings many improvements, but the major one is the introduction of a new PUBG Mobile Zombies Mode called Zombie: Darkest Night. The Event mode has been replaced by EvoGround.
PUBG, a subsidiary of the South Korean company Bluehole has also done many changes in the Zombies: Survive Till Dawn including new weapons, Liquid Nitrogen Grenades, the ability for certain zombies to climb over low walls and roofs and more. Today, I am here with the patch notes of the recent update. So, let's have a look at the complete details of PUBG 0.12.0.
Read: PUBG Players Receiving Health Reminder After Various Addiction Cases
PUBG Mobile 0.12.0 Patch Notes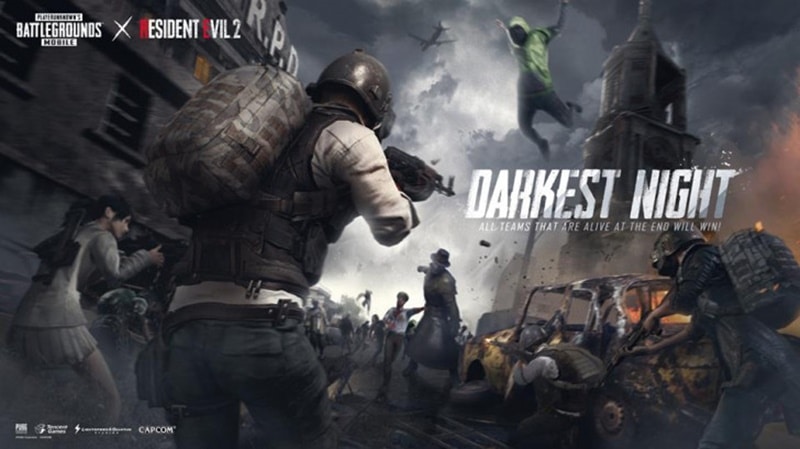 New Feature Added to EvoZone
Event mode replacement
Zombies: Survive Till Dawn is now available under this mode
A new EvoZone Mode: Darkest Night
Stay alive for one night while fighting dangerous zombies
Those teams who manage to be alive till dawn will win
More interesting modes will be added in the future
Changes to Zombies: Survive Till Dawn
Liquid Nitrogen Grenades to freeze enemies and slow down their movement speed
New jumping zombies and zombie dogs
Some zombies can now climb over low walls or onto roofs
Flamethrowers now cause more damage
M134 handling has been tuned
Added Jungle Style and RPG-7 Magazines
Zombies will slower after being hit by firearms
Added Survive Till Dawn quick chat messages to Default and Classic voice packs
You can now change Scope crosshair colours from Settings
Portable Closets can now be swapped within the game
You can now add Shop items as Favorites and will be notified when added items are on sale
Spring Theme and Treasure is now available
Duplicated time-limited items will have been stacked. Now it will only show 1 icon per item with the remaining total amount of time
Daily missions can now be completed in Survive Till Dawn
Players can now like to one another to show their support
You can now spectate matches with friends, Crews or Clan you are currently in
Several new achievements added such as Best Companion, Superstar, Winning Culture, Adventurer, Until Dawn and A Step Too Far
Some Other Improvements
More buildings have been added to Coal Mines. Goroka and Dino Park in Vikendi
Friend invitations now show map and lag information
Automatic door-opening has been optimized
Crew Challenge qualifying round has been extended. Now, the top 10 teams will get unique outfits
Dynamic weather odds have been tuned
You can edit quick chat messages in inventory
Quick Chat messages are now displayed as a wheel for faster and easier sending
Added animation for dropping empty magazines when reloading, throwing grenades and opening/closing doors
The gallery now only show items currently available in stock in the Shop
Cloth Bandana (Leopard) with first purchase has ended
Haptic feedback has been added to some buttons
Fixed a bug where Season 6 Pants caused graphics glitches
You can now disable the Shadow effects to reduce battery, resource consumption and heat generation
Fixed a bug where players get stuck in certain areas of buildings
Also Read: How to Increase PUBG Mobile Performance and Graphics Quality?
You can now download the PUBG Mobile 0.12.0 beta from here and get an idea of what to expect from the official update. As per the reports, there is still door glitch in the game which hasn't been fixed.
The last update brought many leaked features such as PUBG Mobile Prime and Prime Plus subscriptions, dynamic weather to Erangel and Miramarnew ranked season and Royale Pass Season.
Though there's no confirmed date of releasing a stable version till now. But we can expect the company will release it after at least testing it for one month. So, are you still playing PUBG or moved to other games? Share with us in the comments section below.