Ever since the launch of PUBG mobile season 3, players were eagerly waiting for the new map 'Sanhok'.  The long-awaited minimap is already available on PC and Xbox version of PlayerUnknown's Battleground and is currently the most played map on both versions. Finally, the Sanhok map will be launched tomorrow on PUBG Mobile as well. And that's not all! It'll come with the new weapons and vehicles as well.  If you're a PUBG Mobile player, chances are that you've already seen the Notice on the start screen.
What You need to know about Sanhok map on PUBG mobile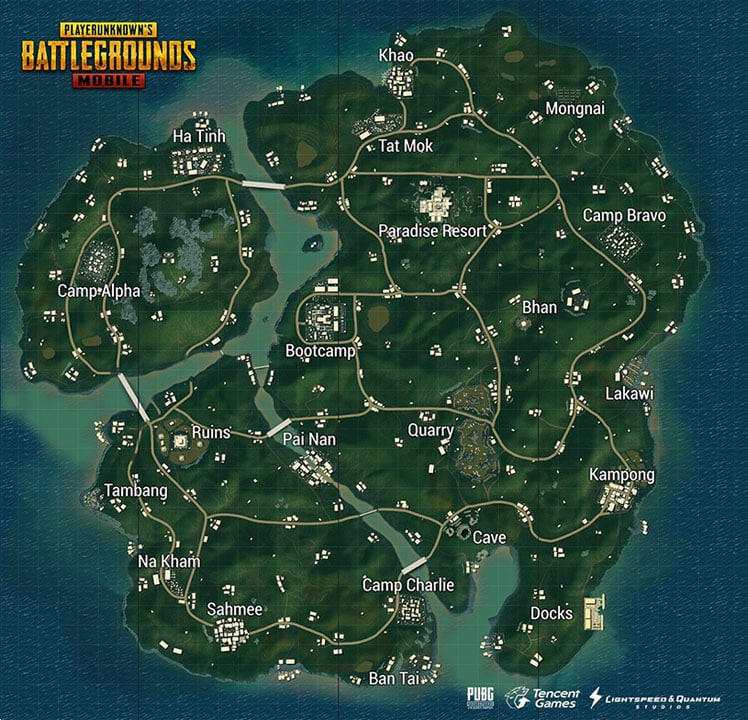 Before the new map is live, it'll be good for you to have some idea before jumping on the Sanhok island.
Unlike the Erangel and Miramar map which have 8×8 KM area, Sanhok map on PUBG mobile will have only 4×4 KM area. This makes it pretty small map and a top choice for those who just want to jump and fight instead of roaming around in the vehicles all the time. The player count will remain the same. That means even on the small island map, there will be 100 players fighting for chicken dinner in classic mode.
Here is what else we get with the Sanhok map on PUBG mobile 0.8.0 update
Flare gun (call in airdrops if used within the playzone).
QBZ: an automatic rifle.
Muscle car: 4 seater that has both convertible and hardtop.
Bulletproof UAZ wit 4 seats.
Quantities can now be specified in settings.
Improved cheating plug-in recognition
Added report buttons to more pages etc.
New PUBG mobile update 0.8.0 Explained
Weapons Spawn
Once you jump out of the plane it'll be pretty easy to find good loot even in the remote huts. Since the map is small, the looting areas are also very close. You won't need a vehicle to go to major looting places.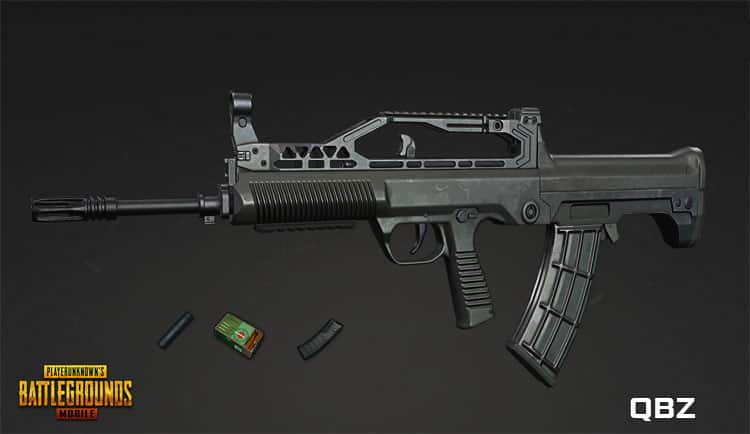 There will be no 8x scope on Sanhok map unless you open the care package. The new gun QBZ will be the replacement of Scar-L. You won't find scar-L in sanhok map. QBZ is a fully automatic Assault rifle that uses 5.56mm rounds and looks similar to the AUG. We'll also get Duckbill: an attachment for shotguns. It'll Reduce vertical spread and increases horizontal spread on shotguns.
You can also find a flare gun in Sanhok map on PUBG mobile. The flare gun can be used to call for an air care package or bulletproof UAZ if you are in the safe zone. However, I'm not if this can be used on normal classic mode.
Blue zone, Red Zone and Safe Zone.
The speed of "Blue Zone" is also very slow compared to the other two maps. The circle will spawn instantly. Once you jump out of the plane, you'll know where to go. The Red Zone is also smaller on Sanhok and the center of it will remain outside of the safe zone making it risky for players outside the safe zone.
Vehicles
Since the map is small, there will be more spawn of two-wheelers compared to the four or six wheelers vehicles such as UAZ and VAN. The map will have a combination of vehicles that are available on Miramar and Erangel maps. There is also a good news! You won't find a three-wheel motorcycle on Sanhok.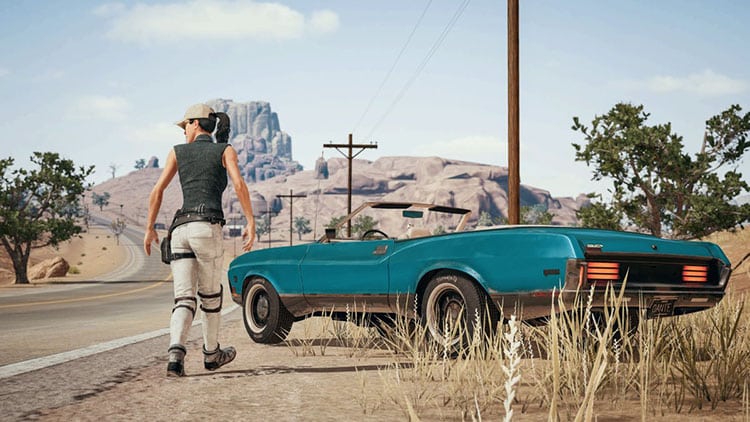 In addition to the vehicles, we'll be getting a brand new 4 seater muscle car that has both convertible and hardtop. We already have seen such car in Miramar, named "Mirado". I wonder if we get to see the same car in Sanhok map on PUBG mobile. There is also a bulletproof UAZ available when called using a flare gun.
Other Features
To get rid of hackers, new anti-cheat measures have been applied. Tencent has improved cheating plug-in recognition and also added report buttons to more pages. Talking about customization, now you can specify the quantity of each item you pick up. A few more achievements have been added to keep you coming back to the game.
Devs also added a Collect All button to collect rewards of all completed missions for royale pass users. You'll also get a chance to get a lucky drop after a game and it's random. We can also expect some performance improvement on PUBG mobile after this update.
Final Words
There's no doubt PUBG mobile is one of the most popular games right now. However, a few more emerging games are giving some tough competition to the game. The developers have to bring such updates in order to serve more entertainment then its rival. The new Sanhok map is one of such updates that will help PUBG mobile to get it's players back on the game.