The thrilling and noisy engine of supercars excite and energies us and who do not dream of having one from the bunch. The status, luxury, and high-performance of the sports car set you apart from others. These cars are manufactured by the "elite" automakers for unusual and tons of performance on the ground.
In this article, I'll talk about Ferrari's brand new Ferrari 812 Superfast luxury Sports car. We will see why it is so costly and Is it worth its price tag or not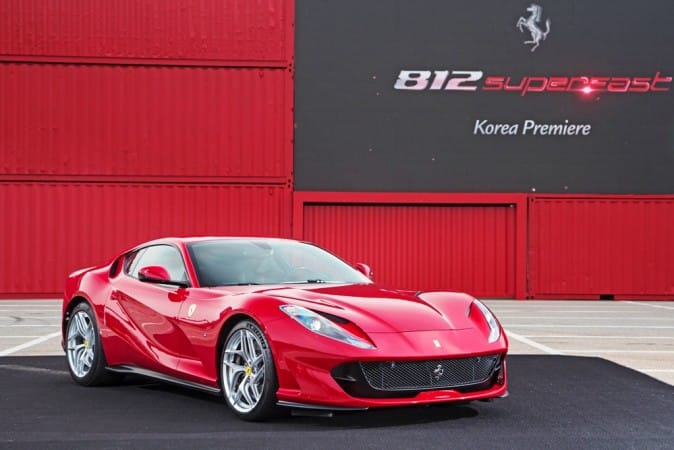 As the name says yes, Superfast and we can expect this from Ferrari, one of the best super sports car manufacturers. The word superfast is the actual model name of the car and even though it may sound like childish but when you look at the numbers you'll be stunned. This mighty car is jam-packed with 789 horsepower with a V12 monstrous engine and it picks 0 to 60 miles in just 2.7 seconds, well that is insane and Ferrari has nailed this time crossing the limits of the car technology.
General Specifications:

The top speed of this monster is clocked at 211 miles/hour and these are indeed the super fast numbers. If I talk about the Ferrari then, they basically have 4 production lines and supercars manufactured periodically. There is an entry-level, mid-level, four-seaters and then comes this model, the two-seater with a V12 setup that traces its lineage from some of the significant and valuable models from the garage of Ferrari's history.
But, this is undoubtedly the most refined, powerful, and impressive V12 that Ferrari has ever produced. The power generated by the 6.5-liter engine can suck the gasoline very quickly and this is 60 horsepower more than the F12 model that it has replaced. The torque is 530 nm, can you imagine the results of what can this much amount of torque do?. Well, not then this car can cover the quarter mile in mid of the 10-second range with a 7-speed dual clutch automatic transmission.
The Price:
Well, this luxury sports car comes with a price tag that only billionaires can afford and if you are among the lucky customers that own one of these then, what else you need more form your life. The base price of this cars starts with 335 thousand US dollar about (2.3cr Indian rupee) without any taxes. This price is without any options and Ferrari offers plentiful and expensive offers as well and this is totally within the realm of possibilities that with fully loaded features the price tag will go beyond 450,000$.
And why should it not cost this much? Well, Ferrari has given everything they can be thought off in a super sports car, with incredible numbers, performance and top nautch luxury with their branding. All the interesting quirks and features offered really make this a Flagship from Ferrari.
Conclusion
The aerodynamic design, performance, style, and stance really make this car stand out from the crowd of the other super sports car manufactures. Companies like Bugatti, Lamborghini, Porsche, Audi, and Mercedes are constantly trying to compete with the Ferrari's technology and ever now and then have succeeded in developing cars like Bugatti Chiron which is the fastest car tag holder in commercial supercar production lineup. This could create a challenge for the Ferrari, to maintain and hold a strong grip over the supercar segment buyers. Continuous efforts and trying hard is the key to the company, and they are trying their best to swim in the ocean of car buyers markets.