Driving thrills creates enthusiasm and enhances the sensation and stimulation inside us especially when driven at a tremendous speed. For a few people, it is fun, sports and passion. And when it comes to the car that has a capability to make them feel as they impersonate then Bugatti is a true masterpiece of engineering. It is a car that pushes all the limits in every direction.
In this article, we will see the top five features of Bugatti Chiron, the latest flagship sports model by Bugatti Automobiles S.A.S. which is the successor in a true sense of the Bugatti Veyron. The origin/ headquarters of the Bugatti Automobiles S.A.S. is in Molsheim, France. This car is a two-seater and can offer two lucky passengers for its prestigious ride at a time and is based on the Bugatti Vision Gran Turismo car.
Top features of Bugatti Chiron
1. The Un-matched Power of an Engine
When it comes to power, performance and engine then, no other car in the world can stand near to it. Yes?, the heart of a car is its engine and this car congregates the unmatched competition when compared to its rivals like Lamborgini, Ferrari, Porsche, BMW, and Mercedes.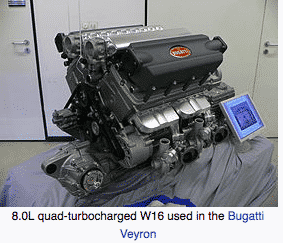 The secret to this insane power lies inside a quad-turbocharged W16 engine which is the ultimate and most refined, updated engine with 8 liters engine capacity. This is the most powerful commercial engine ever produced for a production car. It has an engine displacement of 7993cc. That outputs a  maximum power of 6700rpm or say producing more than 1000 horsepower with the maximum torque of 2000-6000rpm. Ohh my God!!. A true monster lies inside this beauty. It is said that when this engine was tested in the laboratory then the exhaust system was ravaged. Bugatti Chiron has a maximum power output of 1103Kw at 6700rpm( 1479 hp).
2. The Incredible Speed to Thrill
There is no if or but, or any doubts that Buggati Chiron is the fastest production car on the Earth right now. As, we know, the models of Bugatti are known for its high speed and company has groomed its imaged for it's out of the box speed.

The car can reach its top speed of 400km/h in 32.6 seconds. Yes, just 32.6 seconds an acceleration faster than a commercial Jet-liner. It can stand still from its top speed in 9.4 seconds and the speed of Bugatti Chiron is electronically limited to 420km/h for the safety reasons and government regulations and also, no tires are currently developed to bear the actual speed of Bugatti which it can reach up to 498.89km/h.
"When I took up my position at Bugatti at the beginning of the year, I soon learnt that our customers and fans were waiting for a special vehicle which would tell a further story for the brand in addition to the Chiron," said Stephan Winkelmann, President of Bugatti Automobiles S.A.S. "The Bugatti team was also very eager to implement a project like this."
3. Aerodynamics to its Limit
Of course, the speed that it offers is the result of the peerless Aerodynamic engineering.

Bugatti Chiron engineers have developed a special feature of air intake management that enhances vehicle cooling and improves other aerodynamic properties. It has a unique combination of performance-defining features which is an active aerodynamic system. Bugatti has the highest performance and the best cooling system in the sports cars sector that sums up to give an edge over the other super sports car.
4. Comforts, Convenience, and Handcrafted Interiors
With a price tag of $2,500,000 (EUR) and high-class extravaganza, one must expect the comfort that it offers from inside. Bugatti is equipped with a special automatic air conditioner which works according to the climatic conditions but not like other cars. The system is so optimized that it does not hamper the overall performance as speed is the soul of the car.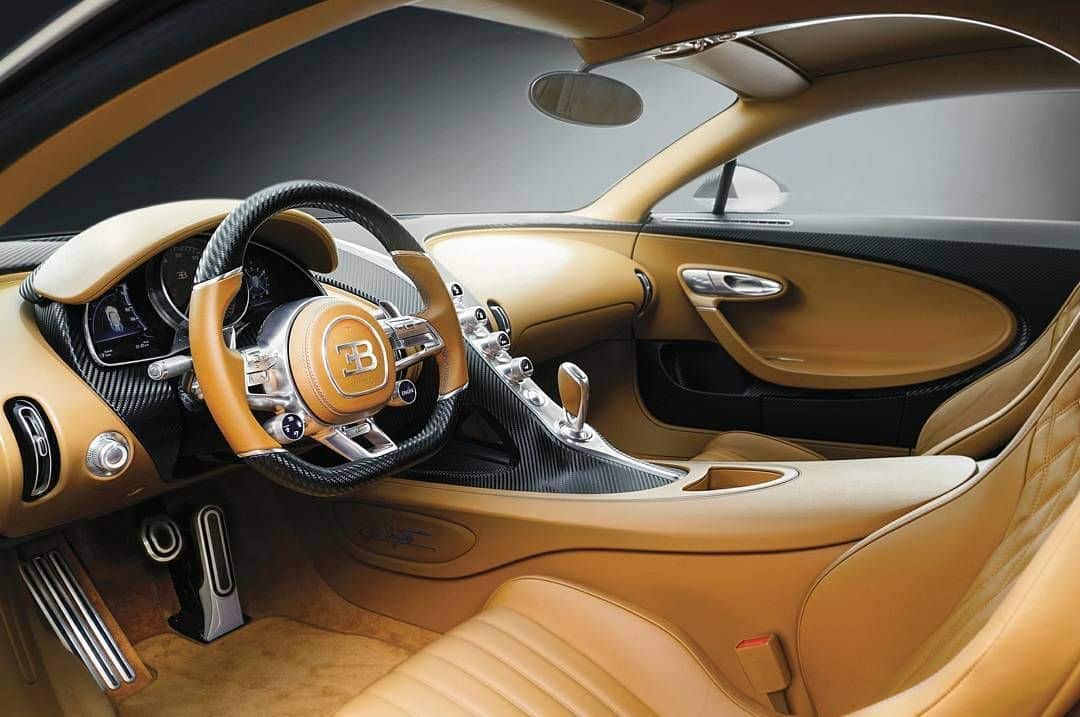 It has rain sensing wipers, automatic headlights that spread automatically during rain for better visibility. Also, it possesses a special Multiple Information Display(MID) that shows all the relevant information required to the driver from tyre pressure to tyre temperature and other settings as well. It has a key in reminder, cruise control and all other that you may think off.
In order to guarantee optimum handling at all times with this level of power, the supercar needs a harmonious balance between lift and downforce at all speeds so it comes with automatic rear spoilers that hook out when it reaches a speed of 190km/hr.
Bugatti Mud flaps, LED lights and tinted glass are made from 100% pure glass that does not contain normal glass impurities. The new emblem, the design makes it more appealing to the eye. It is expertly handcrafted from solid 970 silver and enamel. Illuminated C-bar is the longest light conductor in the industry of automobiles.
5. The Ultimate Breaking Technology
The car which is endorsed with such incredible numbers needs an extra-ordinary braking. So, the Buggati engineers have managed to develop a braking technology that can de-accelerate this "flash" in just a few seconds i.e. (420km-0km) in 5 to 8 seconds.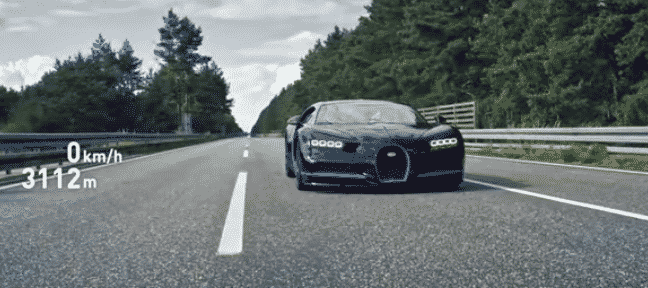 The disk breaks are made of a special ceramic material with dual plate forced braking that produces the grip which is able to hold back the car from that breathtaking speed. The braking is so tuned that it hardly feels or jerks the car's suspension. It is amazing to think how the brakes morfs the power of the Buggati Chiron engine.