If you are a Gamer, then the chances are that you always keep yourself up to date with the latest Graphics Cards. Well, if you have been following NVIDIA for a while now, then you must have realized that it is being a while now since the Nvidia launched its current generation of GPUs, 2 years to be more precise. Well, not a long ago, a rumored landed on the internet which suggests that the new Generations of NVIDIA GPUs would be named as GeForce GTX 11 Series.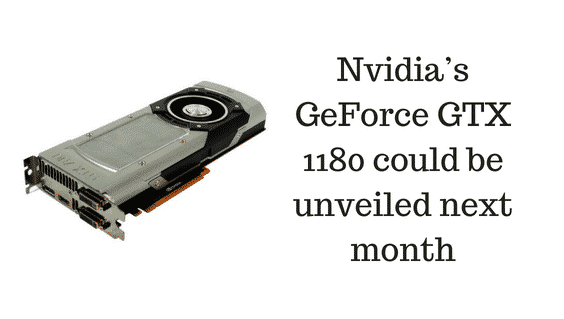 The Nvidia CEO Jensen Huang quoted that the next GeForce GPUs would be "a long time from now". This can mean that the NVIDIA is unveiling their new generation of GPUs next month this year. So, today in this post, we would be covering on GeForce GTX 1180 of Nvidia and how it could be unveiled next month.
Nvidia May Bring GeForce GTX 1180 Next Month
Sources suggest that the NVIDIA is sending out invites for the Gamescom which is to be held on August 21st this year. This invite is followed by a Video in which a Product Manager of Lenovo talks about the  GeForce GTX 11 Series of Nvidia. This can be a trace that the NVIDIA is planning to launch the next generation of GPUs at this event. In the Video, the Product manager of Lenovo quoted "but time to market with NVIDIA 11 Series up to 1180 down the road,". This means that the GTX 1180 can be the first GPU of this new generation which the company would unveil at the Gamescom event.
An Image also landed on the internet which claims to be of an alleged Nvidia engineering sample for the GeForce GTX 1180. You can take a look at that image here.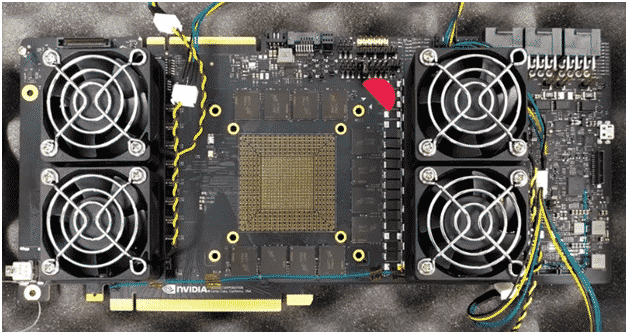 If you notice the image closely, you would be able to see a lot of Micron's GDDR6 memory modules installed. This means that the new GTX 1180 Graphics Card would have GDDR6 memory, this would be the first Graphics Card with this memory. The Micron has also increased the production of GDDR6 Memory. The new GDDR6 memory can be a huge upgrade with better bandwidth capabilities.
With this new GTX1180 Graphics Card, users would be able to play games at 4K resolution with a 144Hz refresh rate. Is not that crazy? Just in case you do not already know, companies like Acer and ASUS has already started releasing 4K gaming monitors which have 144Hz refresh rates, HDR, and the G-Sync support of Nvidia. These monitors would need a Graphics Card like the upcoming GTX1180 of Nvidia.
The new GTX 1180 is expected to have 3,584 CUDA cores, a clock speed in somewhere between 1.6 and 1.8GHz, and up to 16GB of GDDR6 memory. The card is expected to be easily available for buying since the cryptocurrency demand has crashed.