Unlike Mac OS X, Windows doesn't allow you to change the color of folders. This means you can end up searching through a sea of yellow icons to find the folder you need. There are many software available today over the internet which can Customize your Computer in an efficient manner that it looks so attractive as well as it becomes very easy to use.
We always want our computer to be clean and well organized so that whenever we need to access something or need to search a particular file/folder in our computer we could find it easily. So in this article, I am going to share a software called Folderico through which you can easily assign your favorite colors to your desired folders in order to differentiate them easily and to ease of access.
With the free Folderico utility installed, you can right-click on a folder and choose which color you want it to be. Then, instead of searching through a list of folder names, you'll instantly see the one you want.
How to Customize Folders With Different Colors?
1. First of all Download and install the software Folderico. It is tested and 100% virus free.
Click here to Download Folderico. Once the download completed, unzip the file. Run it and follow the instructions to install it. Finally, click Finish.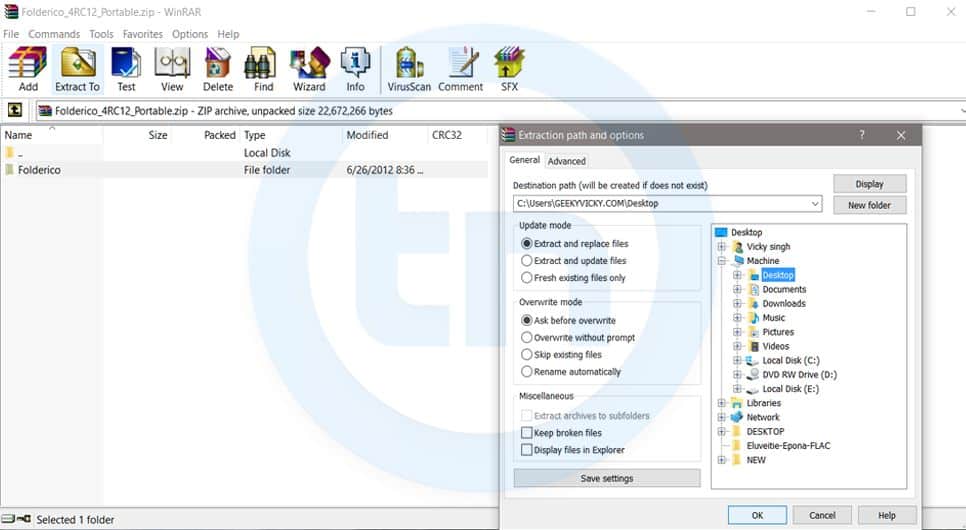 2. Now, go to Folderico folder and double click on folderico.exe file
3. Click on the Windows folders and a range of colors will be displayed on the right-hand side – highlight the one you want and click the Select button.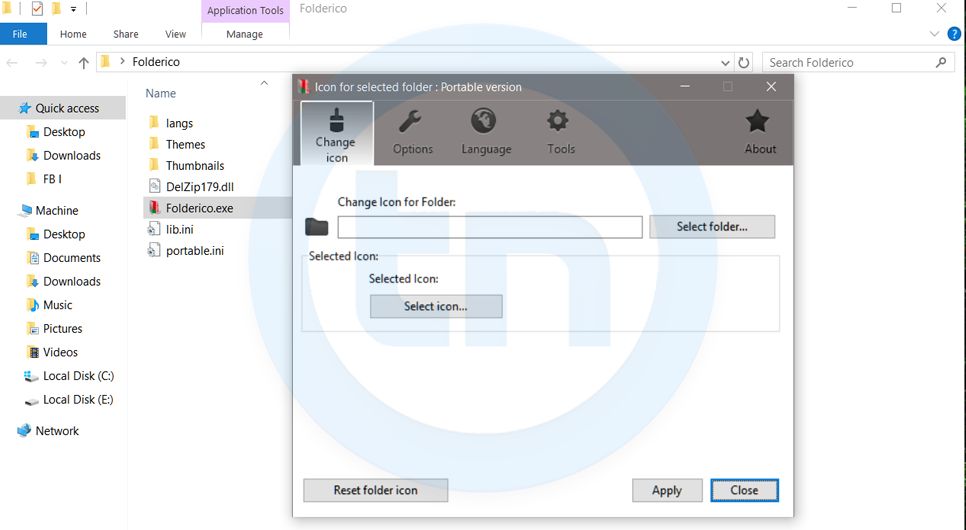 4. Finally click Apply and then Close to close the Folderico window. Your folder should have changed color but if not, tap F5 to refresh the Explorer window and it should update: