Google introduced a virtual tour of the Everest region in Nepal, which allows to observe the conditions of life in one of the most inaccessible places on Earth.
The Street View service offers views of Sagarmatha National Park, where blue ice rivers meander under the snowy peaks, monks play music and breeders yak herds guide by steep stone paths.
Equipped with two cameras with tripod and a device 15 goals tailored to the march, Google operators roamed the area walking and took over 45,000 panoramic views of remote villages in the eastern Himalayas inhabited by the Sherpa community.
Google partnered on the project with the start-up Nepalese Story Cycle and the Nepalese Apa Sherpa, who climbed Everest 21 times, the highest peak in the world, before leaving to found an association dedicated to education.
Site visitors  can scroll through a digital panoramic 360 degree view created from thousands of photographs of 75 megapixels.
Google employees and Story Cycle marched with Apa Sherpa for 11 days, photographing monasteries, schools and elsewhere, said Raleigh Seamster, program director of Google Earth. [View All Virtual Tours]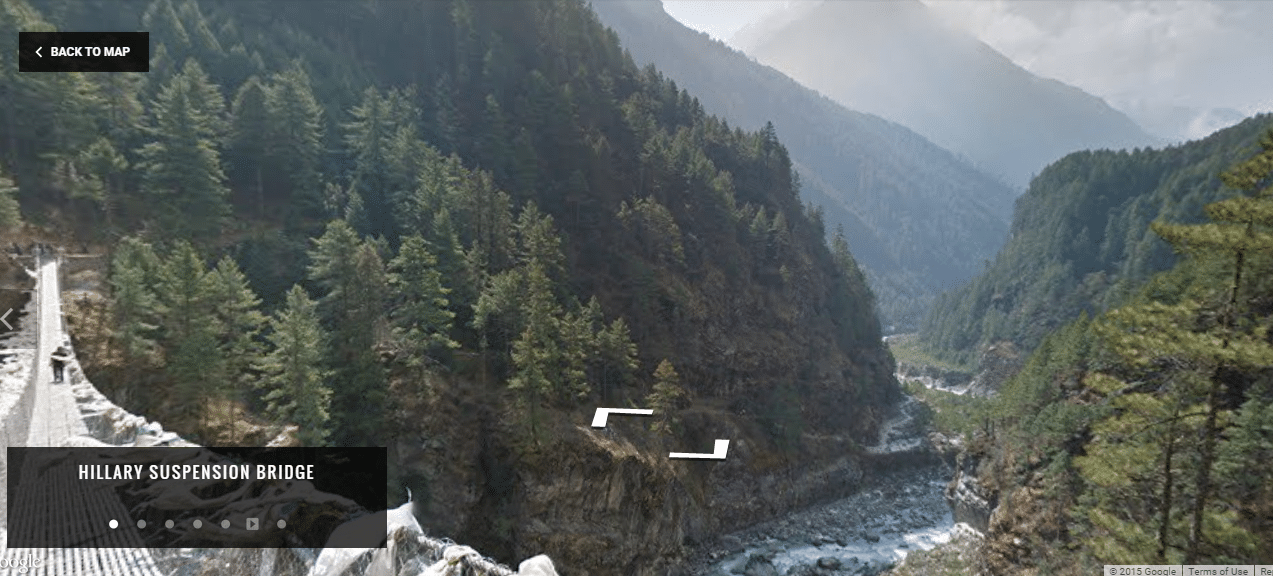 "Everyone knows the Mount Everest, but few are aware of the harshness of life in these villages," said Apa Sherpa, who at 12 years after the death of his father, had to leave school and pursue carrier work to support his family.
"With Google Street View, everyone can see people and understand that people here need help. We hope to raise funds to build new schools and hospitals. The Sherpa community, which provides guidelines last time for high-altitude expeditions, expects the project to improve the lot of the younger generations, enabling them to exercise a different and less risky than mountaineering profession.
Apa Sherpa, 55, was carrying when first climbed Everest. "My dream is that one day the children of Nepal do not have to risk their lives as guides and they can study and work."
Some virtual tours :