Popular social networking website 'Facebook' is now allowing users to choose who will be able to access their Facebook account after death. Facebook is providing users control over what happens to their accounts when they die.
You can see this new feature 'Legacy Contact' in security settings menu of your Facebook account where you can add any close or trusted Facebook friend and then he/she will be able to control certain aspects of your page, like your profile and header image, pin posts to the top of a page, after you die.
You can also opt to have your account deleted after your death. Additionally, they can also download an archive of the your photos and other posts, if you give the permission but Legacy contacts can't view your messages or change other account settings.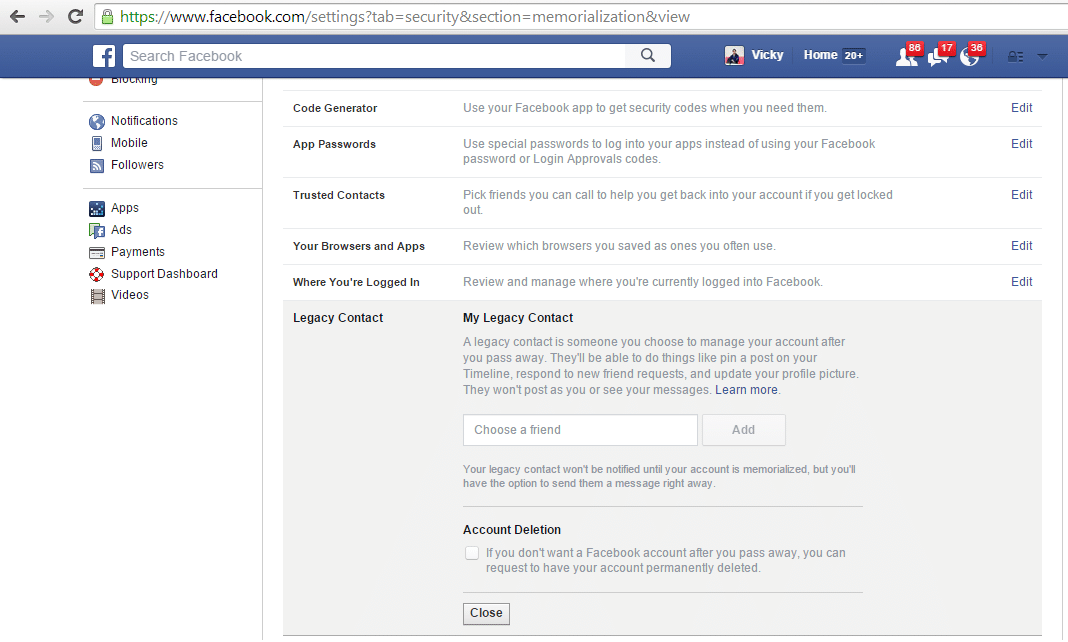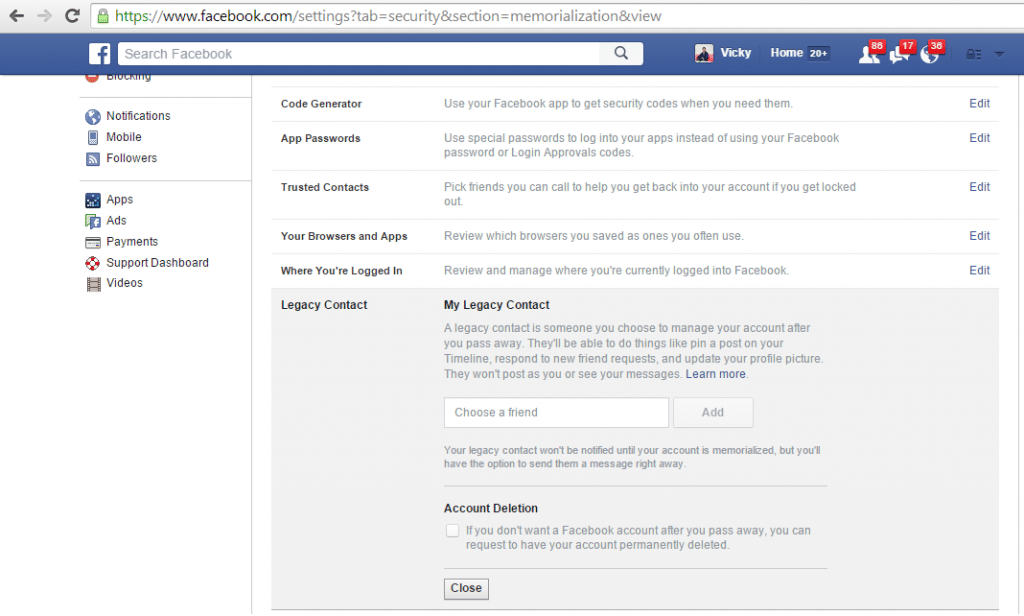 According to Facebook product manager Vanessa Callison-Burch, This feature will provide a way for friends and family to manage their loved one's accounts. Family members will tell Facebook  'I really want to communicate information about the memorial service with this person's friends.' The idea of a pinned post comes from there.
Once Facebook will confirm the death of person it will show "remembering" label before the name to let others know it's an account of someone who has since passed away.
You may have problem finding the Legacy Contact feature for now if you are not living in USA because right now this feature is only available for USA users. We can't say it clearly when this feature will be available for other countries.