Google revealed its first completed self-driving car yesterday. Its the first prototype of its first finished car. "It didn't even have real headlights. We're unwrapping the best holiday gift we could've imagined: the first real build of our self-driving vehicle prototype," said Google in a statement published via its own social network Google Plus. The outlook of the cars showing the two seater in the mock images was released back in the may. The footage shown in the may has no steering wheel or pedals while the the the first prototype has typical "car" parts.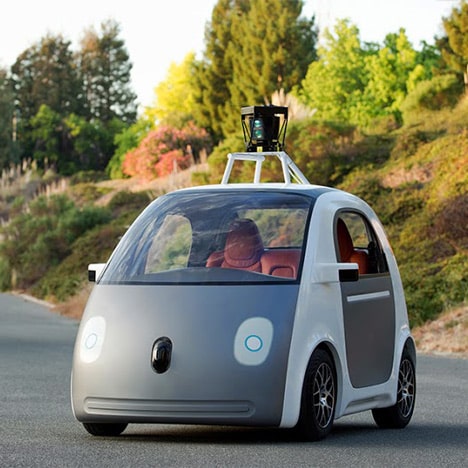 "The vehicle we unveiled in May didn't even have real headlights," said Google. "Since then, we've been working on different prototypes-of-prototypes, each designed to test different systems of a self-driving car — for example, the typical 'car' parts like steering and braking, as well as the 'self-driving' parts like the computer and sensors."
[youtube https://www.youtube.com/watch?v=CqSDWoAhvLU]
One of the leading engineers at Google admitted that the speed limit of the cars were adjusted to ten miles per hours for the various safety reasons. Even google was forced to add steering wheels and break pedals to the car after the California department of motor vehicles introduced new rules. Currently Google is testing its prototype car and is expected to test on the roads of California in the new year.