The future is revealed all around us. After some time we will see a multitude of new products that anyone can hardly imagine today. The cellphone technology of future will be more than just phones, they will be a combined package of all your mobile devices. They may be flexible, transparent, shape shifting & for sure they will be cool. With the advancement of flexibility, flexible touch screen & touch sensitive body cover, Nokia has launched its concept Nokia888. It is a personal mobile communication device which lets you be free and fun. It is light weight, flexible and carefree mobile phone which can be changed into different form according to our needs.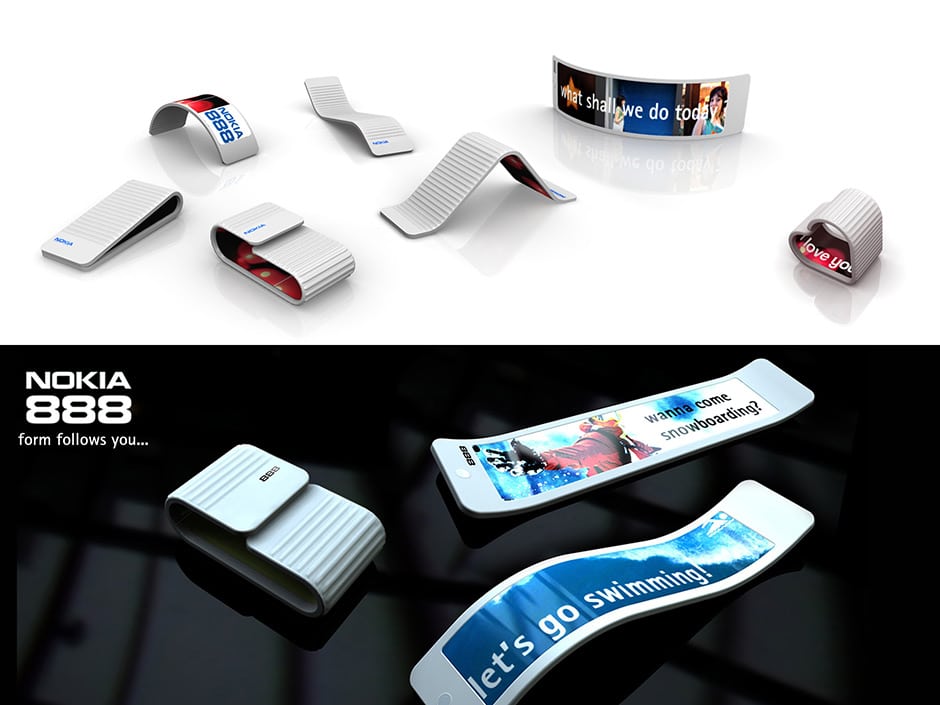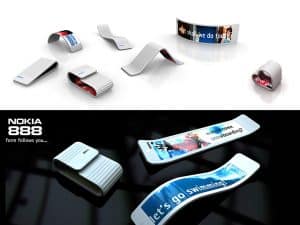 It is pointed on our young generation, which is mainly involved in modern gadgets. The young generation may change place too much and they do a lot of things during the whole day, so they need a gadget which may be handy and convenient. Though it is flexible mobile phone, its body parts and its internal parts like battery, circuit board and display will also be flexible. So it is integrated with liquid battery, which may be flexible, flexible touch screen, speech recognition and touch sensitive body cover, which helps it to adjust according to environment. It consists of a simple programmable body mechanism so that it can easily changes its form according to different situations. It may also consists of a wearable sensor unit which can sense and analyze your environment, temperature and local weather conditions, and act as a dedicated mobile phone.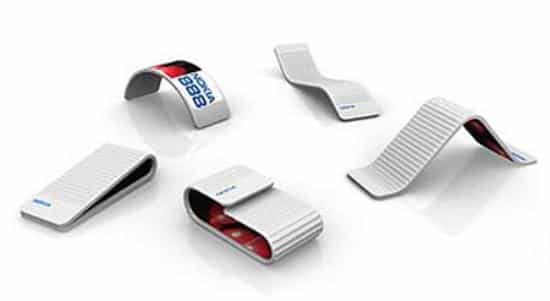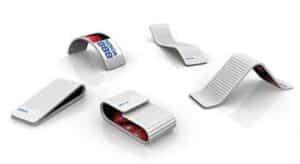 It is not compulsory to carry it in your pocket or any mobile cover. You can easily carry it anywhere, in any form. It can be rolled easily. You can bend it and also put on your clothes like a clip. It can also make some more form changes that make it more user friendly. The body of this phone turns into the form of an old telephone, when you want to talk on the phone. You can personate these forms and record them, so it gives you best in the way you have chosen. It also has some more functions that creates a feeling of electronic pet. It understand what you want, it senses your moves and according to your needs, it responds you in the best way. It consists of a function called E-motions, which is used in messaging. E-motions lets you send forms to the other Nokia 888 users. It could be the shape of a heart or a small dance. So in this way you can talk without words. E-motions means electrical motions that nokia 888 has. By the use of this, you can send or receive forms from/to friends. You can send a heart shape to anyone so his/her telephone turns into an icon of heart. You can also send a dancing form to your friends to call them to the party.
This is the fun part of Nokia 888. But if we look at the functionality side, nokia 888 is quite flexible. It may be rolled, folded and easily made smaller in size. You can put it in your pockets or put on your wrist like a watch while making video calls.it can be turned into a normal cellphone if you want to talk on it like a normal telephone.
You can easily change its form, its colour and it can turned into a form which is needed by you.