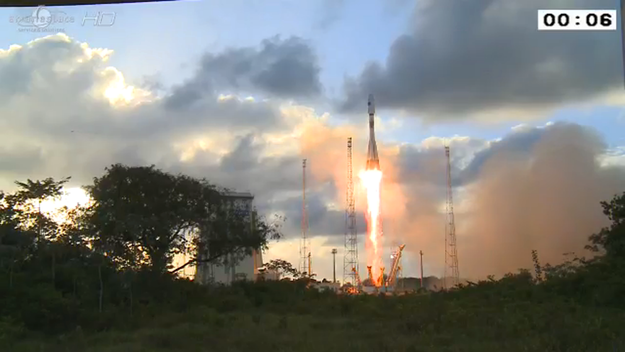 Sentinel-1A liftoff soucre: ESA
The European Space Agency says it has successfully launched the first in a series of satellites that will form the nucleus of its new Copernicus monitoring system aimed at providing better and quicker information about natural disasters and other catastrophes.
ESA said Friday the Sentinel-1A satellite lifted off on a rocket launched from French Guiana late Thursday night.
It and five other satellites will collect data and share it with ground stations for immediate distribution where it's needed.
Watch the Replay

As of next year, they will be able to relay data through a stationary space-based hub — meaning that the data can be sent to ground stations in the right place almost immediately even if the satellite is on the other side of the world.