Our Smartphones carry our lives in their tiny little cells. Everything that you can do on a computer can now be done via your Smartphone. You can check email, browse social media sites, shop online, bank online and so much more. Your Smartphone is the key to all your personal data like photos, videos, contacts, text messages and sensitive data like your passwords. It offers an insight as to who you are as a person. If the safety of your Smartphone were to be compromised, the repercussions could be gargantuan and extend itself to every aspect of your life. Thankfully, there are a few apps out there that offer protection from thievery, attack, snooping partners, and at times, even from yourself. Here are the best.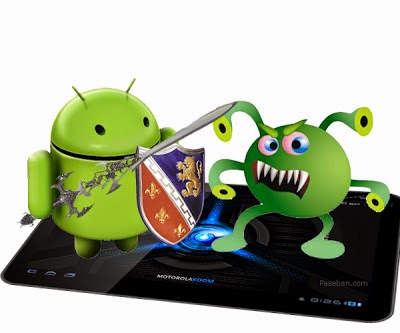 Avast Free Mobile Security

With the Avast Free Mobile Security app, you get access to its anti-theft and anti-malware features, but also browsing protection wherein you are prompted if you visit a malicious website. It has a privacy advisor that allows users to locate installed apps that use permissions that may be potentially maleficent, and an application manager which allows users to manage running apps. It has a firewall and enhanced anti-theft features for rooted devices. Avast can also scan all the apps you have installed on your phone and SD card, which can be done manually or set to be done automatically. The interface is pretty user-friendly and comes with a whole host of other features such as remotely calling a number from your phone, retrieving contacts, forwarding SMS messages and call logs, and even passing raw data to another app.

360 Mobile Security

Qihu's 360 Mobile Security app is the crown-bearer in AV-Test's September 2013 report, with its near-perfect 99% detection rate, which is the highest of any of the security apps that were tested. 360 Mobile Security has a single point focus – to detect threats to your system and subsequently nullify them. It's elegant and streamlined design makes it a very user-friendly to use. And the best part is that its extremely light on your system's usage, and completely free. The app conducts a standard real-time scan to protect your device against spyware, malware, and the possible threat of infection. It can also locate and fix system vulnerabilities and allow your phone to run more smoothly by cleaning up idle background apps. It also has a tool to clear your browsing history and a privacy advisor. 360 Mobile Security prefers offering users a light touch application that is dedicated to providing protection, rather than a whole slew of extras. With no backup option or anti-theft component, all you have are some shortcut toggles, call blocking options, and safe browsing protection. For a great mix of strong protection and usability, consider the 360 Mobile Security.

Lookout Security & Antivirus

Your Android device may fall prey to a virus, malware or it could even get stolen. With Lookout Security & Antivirus, Android users can breathe a sigh of relief with its safety and security-intensive features. If a phone has been lost, the owner can log onto lookout.com, and trace their misplaced device on a Google Map. The app also allows users to have their device make a loud noise even if it's on silent, or see the last location of the device, if the battery has died. If anyone other than you tries to steal and unlock your device, the phone owner will receive an email with the picture and location info of the person who is trying to steal it. The Lookout Security & Antivirus app is adept at protecting personal data and keeping it concealed from prying eyes.

TrustGo Antivirus & Mobile Security

TrustGo Inc. has developed a mobile security app called Antivirus & Mobile Security that scans your Android device in a bid to identify and eradicate malware, viruses, spyware as well as trojans. If you're browsing a site that is malicious, the app will send you a notification. It also allows you to manage data usage, memory usage and battery consumption. The permissions apps are using is shown on the TrustGo smart dashboard.

Antivirus Security by AVG

AVG AntiVirus is a mobile security app that has been developed by AVG Mobile. This app allows users to keep their personal data safe and protect their Android devices from malware, harmful viruses and spyware. It uses Google Maps to find the location of a lost or stolen phone, it monitors battery consumption and allows you to browse the web securely. Your device is protected at all times from downloaded games and apps with the real-time security scanner.

NQ Mobile Security & Antivirus

NQ Mobile Security & Antivirus is a mobile security app that has been developed by NQ Mobile Security to secure devices against malware, viruses, spyware, trojans, and phone hacking. It backs up important contacts, boosts the speed of a device, and allows users to find their lost or stolen phone from the NQ website. The NQ intruder alert also clicks a picture of the person who has your missing phone.

Kaspersky Mobile Security

For advanced protection for your Android device, choose Kaspersky Mobile Security Lite. This app allows you to control what others can see on your phone, find your phone if it goes missing and filter unwanted texts and calls. It also protects you from viruses and spam when you are surfing the internet on your phone.

Norton Security Antivirus

Norton Security Antivirus a mobile security app developed by NortonMobile, scans every new app you download to check for malware and privacy risks. It protects your Android devices from theft, malware, loss, and viruses. You can use the app to locate your stolen or lost device remotely, block unwanted text messages and calls, and send customized message to whoever finds your missing device.

Bitdfender Mobile Security

Bitdefender Mobile Security & Antivirus developed by Bitdefender, performs a variety of functions that include sending SMS commands, sounding an alarm, geo-locate, and wiping your Android device from any internet connection. The app also alerts a user if any other app tries to download automatically on a device.