Google's Motorola announced the Project Ara in October last year as company's open hardware platform for creating highly modular smartphones. Speaking with Time, Google's Advanced Technology and Projects team revealed they want to get the first barebone Project Ara phone on the market for as little as $50.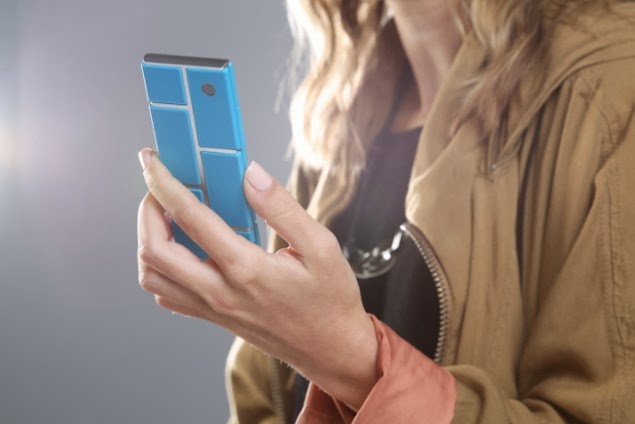 In January, when Google sold Motorola Mobility to Lenovo, the Mountain View giant kept Project Ara with itself. The team developing Project Ara – the Advanced Technology and Projects (ATAP) group led by Regina Dugan – was reportedly integrated with Google's Android team.
According to the report by Time, the ATAP group is giving final touches to the functioning prototype of a modular smartphone. 'Grayphone', is what Project Ara's creators are naming the first version of the modular smartphone and the search engine giant plans to price it at $50 at launch. This "grayphone" will consist of little more than a frame, screen and Wi-Fi radio, and it will be "designed to be sold at convenience stores." Users could then swap out and plug in parts as they like, which will presumably cost a price per piece.
The report further says that the Project Ara team has produced a platform that supports three sizes of phones namely, mini, a basic unit; medium, a mainstream unit and jumbo, a phablet-style model. Google hopes to put this consumer-ready version of Ara on sale in the first part of 2015.
Motorola had been working on Project Ara for more than a year and it had also teamed up with Phonebloks, an open-source project that had been looking at creating modular smartphone components that can be easily replaced.
The Project Ara design scheme comprises of what Google calls an endoskeleton (endo) and modules. The endo is the structural frame that holds all the modules in place, while a module can be anything, from a new application processor to a new display or keyboard, an extra battery, a pulse oximeter or some other customisable hardware unit.
Google's main concept behind project Ara is to enable consumers to design their smartphones, and the ability to add features to it as they feel the need. Project Ara chief Paul Eremenko described the project as "designed exclusively for 6 billion people" while announcing the first ever Ara Developers' Conference to be held April 15-16 this year.