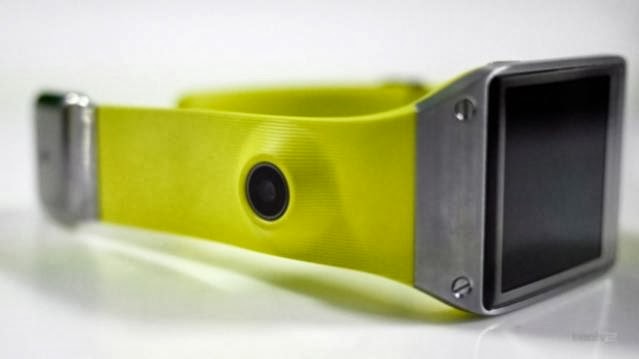 New version of the Gear to run on Tizen?
Despite the poor show put up by the Galaxy Gear, Samsung hasn't given up hope on its smart watch offerings, and is all set to launch a new version of the device.
While the original Gear is an Android-based smartwatch, the Gear 2, which will also be known as the Galaxy Band, is likely to run on Samsung's own Tizen OS. People familiar with the matter told CNet that Samsung would unveil the new Gear smartwatch at the Mobile World Congress and it will run company's Tizen software.
We've been hearing about Samsung's Tizen-based devices for some time now. The smartphone was initially slated for launch in 2013, but later reports claimed that Samsung has pushed the launch to 2014. Now, news has it that the company will be unveiling the Tizen-based smartwatch along with some other Tizen products, most probably a phone and camera.
According to the report the company is also developing fitness bands. This could also mean there is a possibility that the Galaxy Band could be a new device altogether and run on Android, while the Tizen-based Gear 2 could be an improved version of Gear. Samsung refused to respond to the rumours about the Tizen-based smartwatch by stating it doesn't want to comment on rumours and speculations.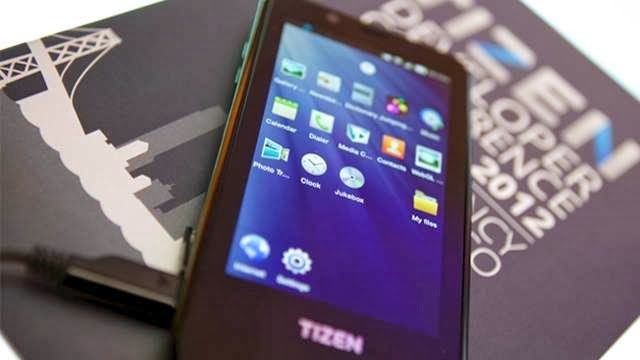 Other Tizen-based devices also slated to launch at MWC
US not on Samsung's map for Tizen any time soon
Other Tizen-based devices also slated to launch at MWC
Samsung had kickstarted the year by teasing us about its upcoming Gear successor. Later rumours pointed at a fitness-focused smartwatch dubbed the Galaxy Band, which could be a differentiator from the defamed Gear series. The Galaxy Band is expected to be loaded with sensors for capturing data on motion, pressure and temperature, all of which are essential for fitness trackers. The device will connect with Samsung Galaxy devices (and presumably other phones) via Bluetooth LE.
A previous report had also claimed that the final public release of the Tizen and smartphones running the OS will only be in Q3 of 2014. But now it seems that the company won't wait that long. This could be prompted in part, by the not-so-satisfactory sales of the Galaxy S4, which has caused the company to push forward with the Galaxy S5, which is also likely to launch at its "Unpacked 5″ event this week.
Is Samsung Trying To Dump Google?
After Google acquired Motorola, Samsung may have been pushed to believing in building its own ecosystem. However, the twist in the tale came this year when Google sold Motorola to Lenovo.
Last year J.K. Shin, Samsung CEO had said how he plans Tizen to be everywhere, and looks like this is just the beginning. However, at the Unpacked event, Android could still take centre-stage if the company unveils the Galaxy S5.
It should be noted that earlier this year when Samsung gave a glimpse of its new Touch Wiz UI, it looked like a blend of Flipboard and Microsoft's Metro. Google then had a series of meetings with the phone maker and soon we saw a leaked image of the revamped Touch Wiz UI that seems to have taken a whole lot of inspiration from Google Now. So, will Samsung dump Google? Not yet, we must say.
However, Samsung could still venture beyond its current role as a hardware player and compete with Apple and Microsoft with a unified device solution. This is critically important in business use, because CIOs prefer unified solutions that are tightly integrated and far more secure.
Today, Samsung plays host to Google's Play store on its devices and loses influence over the intrinsic lifestyle of its users. If Samsung gets Tizen right, it will directly be able to tap in to new revenue streams through the sales and delivery of applications, media, messaging and other products similar to Google's Play store without having to miss out on profits as it currently does.
It remains to be seen if Tizen's supposed low cost and high benchmark quality has what it takes to persuade consumers to shift away from Google. And even as Samsung attempts to fill the Tizen landscape with new and innovative apps it is very likely that the mobile device space is just one of the many new device verticals that is about to become the battleground for the next all-out tech war between giants.
The Technical Steering Committee managing the Tizen Association includes a collection of 10 industry partners as its board members, many of them industry heavyweights: Fujitsu, Huawei, Intel, KT Corp, LG, NTT Docomo, Orange, Samsung, SK Telecom and Vodafone.
What is Tizen?
The Linux community conceptualized Tizen in 2012 as an ongoing project within the Linux Foundation, under the Tizen Association. Tizen is an open source, standards based software platform aimed towards various mobile operators and technology manufacturers. Tizen differentiates itself from other mobile operating systems through its immense scalability and developer friendly features. And to give you a clue about Tizen's real purpose, the utility of the software extends far beyond mobile devices, developed for tablets, netbooks, automobile systems and televisions as well.
The operating system is an effective merger between two Linux based platforms – LiMO (Samsung and Vodafone) and MeeGo (a mix of Nokia's Maemo and Intel's Moblin), with parts of Samsung's defunct Bada OS as well.
Considered an extremely flexible environment for application development in HTML5, Tizen's touted to provide apps cross-platform accessibility. In plain English, that means the Tizen development framework allows developers to write once and use anywhere (with minimal extra effort), great for a scenario where though Android and iOS are the biggies in the mobile OS space, there's BlackBerry 10, Windows Phone and now many others like Firefox and Sailfish too.
The latest Tizen 3.0 release boasts of Linux-HTML5-based programming that claims the ability to sustain a 3D user interface and an extremely scalable performance threshold, capable of working with just 256kb of RAM. It is also designed to be compatible with Android and iOS.
Who runs Tizen?
The Technical Steering Committee managing the Tizen Association includes a collection of 10 industry partners as its board members, many of them industry heavyweights: Fujitsu, Huawei, Intel, KT Corp, LG, NTT Docomo, Orange, Samsung, SK Telecom and Vodafone.
The interest in the OS surged last year as the first Asian developer's conference took place in Seoul and Samsung made new announcements regarding its investments in Tizen.
Samsung and Tizen
Samsung as a leader of the Steering Committee has made significant investments in the Tizen development process. At the Asian developers meet Samsung announced its partnership with Intel, Fujitsu, Huawei, Here (Nokia mapping service), Konami, McAfee, Panasonic, Sharp, The Weather Channel, smaller start-ups such as Appbackr and 26 other companies to standardize the future hardware platform across numerous device categories while it finds innovative apps for Tizen.
In order to accelerate the app development goal Samsung also set a late 2014 deadline for a product launch and eagerly announced funding for developers to populate an as-of-yet barren applications market place. This move by Samsung isn't surprising when you consider that it is the only large mobile device manufacturer that doesn't have autonomy over its own software.
The mobile operating systems' market is shared between the four companies–Apple with iOS, Google with Android, Microsoft with Windows Phone and BlackBerry, with Google taking lion's share and iOS second. Microsoft and BlackBerry are small players. And 63 percent of all Android mobile devices in the market are manufactured by Samsung according to Localytics.
Companies like Apple and Microsoft are also experienced players in the hardware-software convergence, with Apple's hardware accompanied by iOS 7 is making waves in the market while Microsoft's acquisition in Nokia has shown a 156 percent growth in consumer adoption since third quarter of 2012.
Samsung remains the only hardware giant without its own software and is woefully dependent on Google's Android OS.