LG's most awaited G Flex curved display smartphone was on Friday launched in India priced at for Rs 69,999.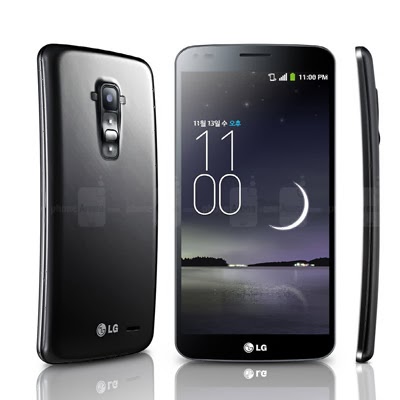 LG launched its first curved display smartphone in October 2013 and it was sold only in South Korea initially.
With Android 4.2.2 Jelly Bean-based G Flex is powered by a quad-core 2.26GHz Snapdragon 800 processor with an Adreno 330 GPU, and 2GB of RAM and with the graphics of Andreno 330. Its battery type is Li-Po 3500 mAh. Its internal storage is 32GB.
The phone has a 13-megapixel rear camera and a 2.1-megapixel front-facing camera with HD recording. The G Flex is powered by a 3,500mAh battery weighs 177 grams and it is 7.9mm at its thinnest, while being 8.7mm at its thickest.
LG has also included a new 'self-healing' coating on the back cover an elastic coating that supposedly has the ability to recover from the daily wear-and-tear scratches and nicks that uncased smartphones are likely to receive.