During the release of GTA 5, Rockstar Games ensured that gamers would have plenty to get excited about. And when releasing GTA 5, the developers raised their bar by adding a provision for community mods. Hence, players with modded GTA 5 accounts can enhance their gaming experience.
GTA 5 has a vast range of mods for PCs, and you might consider adding more to improve your gameplay. To help you with that, this article outlines how to install mods for GTA 5 on a PC.
How To Install Mods On GTA 5
With add-ons installed, you can now add GTA 5 mods with ease. GTA5-mods.com is known for having the best GTA 5 mods that will uplift your gaming experience. For years, this website has offered gamers the best mods for GTA 5.
While on this website, you can sort out the mods by the number of downloads and what they can do, among others. Furthermore, you can access a forum to chat with other gamers and get some troubleshooting help.
To download the mod, visit the website, click on the mod that suits your needs, and download it by clicking on the download button. Depending on the mod you've downloaded, you can find instructions on how to install it. Significantly, it's necessary always to follow the instructions.
Meanwhile, there are two main ways of installing mods. Mods often come in one of these formats: the DLL mod or the ASI mod. The mod will give you a description of which format they come in. Nevertheless, you can always tell the format once you open the file after downloading.
To install the ASI mod, you'll need to copy the file and paste it into GTA 5 main folder on your PC. On the other hand, to install the DLL mod, you'll need to copy the file and paste it into the script folder on the .NET plugin.
Add-Ons To Install GTA Mods On A PC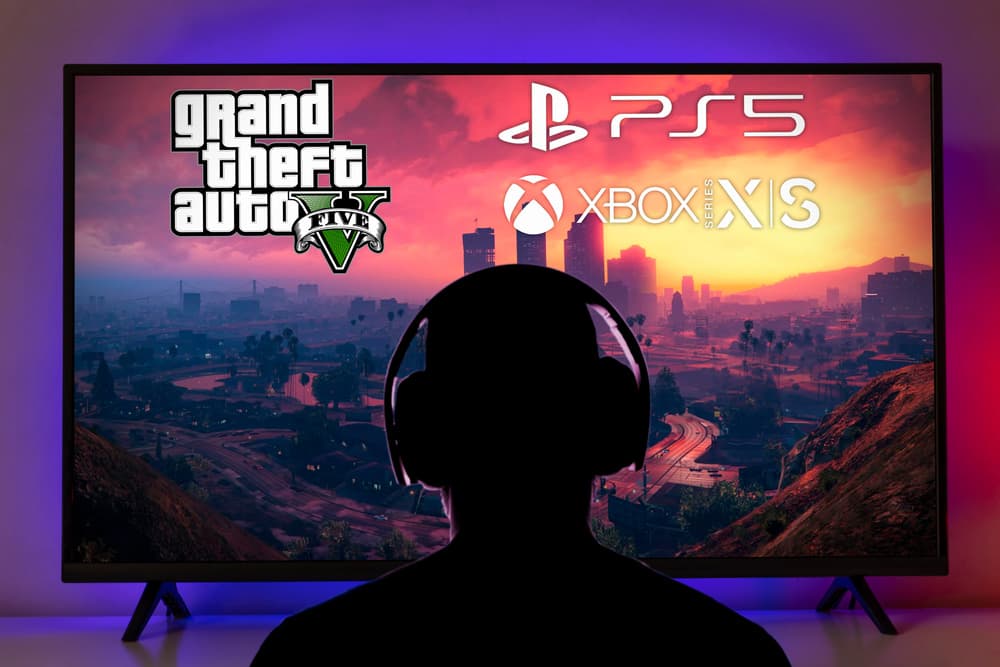 Before downloading and installing GTA 5 mods on your PC, you'll be required to set up a few add-ons. These add-ons will consolidate all mod files and correctly add them to your GTA 5, allowing you to manage them when needed.
However, keep in mind that when you update your GTA 5, you'll also need to update and re-install your mods and add-ons. Here are the two most essential add-ons you can download:
This is the primary program you'll use while running GTA 5 mods. With Script Hook V, you can install and run the ASI mods, which is the commonly used mod. Furthermore, you can include a sample mod known as Native Trainer.
You can download the Script Hook V from their official website and unzip the file. Once opened, you'll come across a folder named 'Bin.' Copy the file inside this folder and paste it to a folder where your GTA 5 is installed on your PC.
Community Script Hook V .NET
Community Script Hook V .NET is the updated version of Script Hook V. This allows gamers to run GTA 5 mods on Microsoft's .NET framework. You may download this add-on to install and run some popular mods.
To install the Community Script Hook V .NET, you'll need both Microsoft Visual C++ redistributable package and Microsoft .NET Framework. Gamers with Windows 10 will probably have these installed and running. Additionally, you'll need base Script Hook V installed.
With everything in place, you'll need to download Community Script and copy 'ScriptHookVDotNet3.dll,' 'ScriptHookVDotNet2.dll,' and 'ScriptHookVDotNet.asi' and paste them into your GTA 5 folder. Once that's done, you'll have to create a new folder for the Community Script.
Apart from these two add-ons, you'll need to include two other minor add-ons. They'll help cover your bases, allowing you to run all GTA 5 mods smoothly.
LUA Plugin is a Script Hook V update designed to allow gamers to run more GTA 5 mods. When using this add-on, you should have access to the LUA file.
You can download the LUA Plugin online. Once that's done, copy everything in the LUA Plugin GTA 5's master file and paste it into your main GTA 5 folder. Open the script folder you created earlier and create a new folder known as add-ons.
Map Editor is a vital add-on as it helps install almost all mods that will change Los Santos' geography, including new buildings and islands. The best part is that it'll allow you to edit the map to suit your preference. Download Map Editor online and ensure you've installed Community Script Hook V .NET to have it running.
Takeaway
GTA 5 features an enormous mod community, and since its release, gamers have created and released various mods, like adding new maps, weapons, and game modes. To enhance your GTA 5 gaming experience, consider installing mods by following the tips discussed in this article.