Fortnite lets you hire NPC characters in-game and it definitely makes the game quite enjoyable. Moreover, you will need to hire characters in Fortnite to complete the "Hire a Character and travel 1,000 meters with them" quest.
There are eight NPCs in Fortnite who can be hired. In this article, we are going to help you with the locations of those eight characters. Let's take a look at all the eight characters whom you can hire in Fortnite:
Agent Jones
Cuddlepool
Brainiac
Galactico
Jonesy The First
Shanta
Lt. John Llama
The Visitor
Fortnite is an online battle royale game developed by Epic Games and it is a free-to-play game available on the Epic Games Store. Powered by Unreal Engine, Fortnite is one of the most popular battle royale games and it is available on almost every platform concerned to you.
Fortnite Hire a Character Locations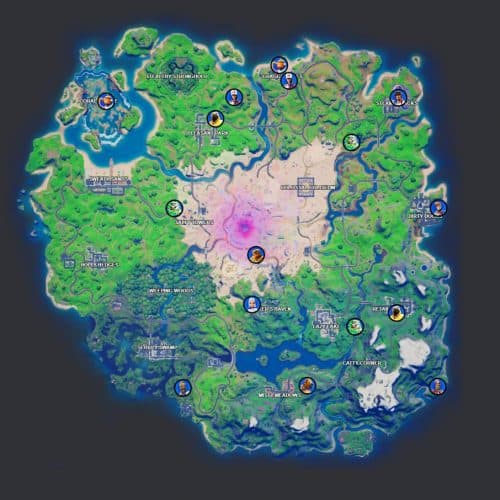 The locations of the eight NPC characters mentioned above are scattered across the map. You can check out all the locations pointed on the above map.
Once you find them, just talk with them by using the dialogue wheel and give them 95 gold bars. You are done! Now they will equip a gun and start fighting alongside you.
Verdict
Hiring one of those NPCs isn't that hard. Is it? You can start hiring those NPSc right now. It will definitely increase your power when you are on the ground against your enemies.
However, if you have any other queries let us know in the comment section below. We will help you as soon as possible.