Valorant Pro team T1 was disqualified from the North American VCT Open Qualifier 1, this came by as a surprise since the team was the promising storm that would shake the NA region. T1, with its new roster's first attempt, forfeited their game against TSM during the VCT NA Open Qualifier 1 due to the violation of rule "unauthorized communication during a match" according to a ruling by RIOT.
What did T1 do?
According to RIOT, T1 Head Coach dd8, who is a non-player, was caught providing instructions to T1 players while their match against TSM was in progress. This was a violation of section 7.2.11 – unauthorized communications, which prohibits players from communicating with anyone outside the game except for designated tactical and technical pauses, to uphold fair play between teams.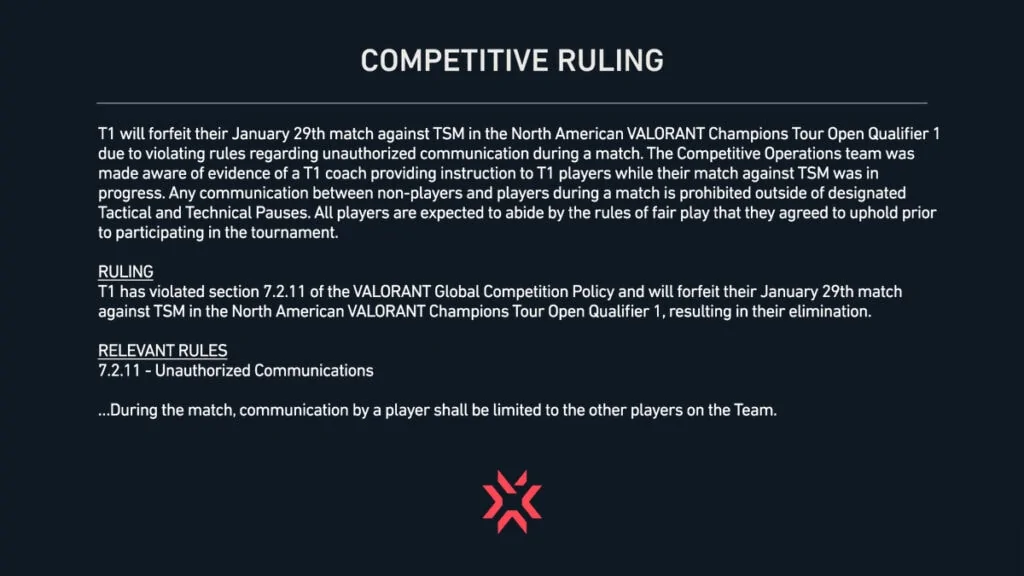 How did they get caught?
This was first made aware through a tweet by TSM Subroza which he made during map 2 tech pause.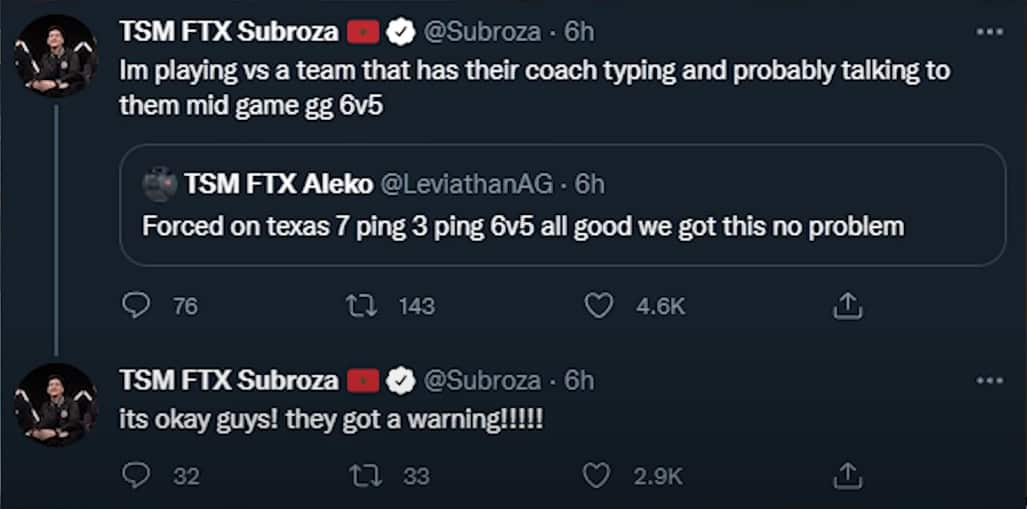 T1 took the first map, Split, by 13-7. Some suspicions started to unroot from here as T1 players mid-game made weird decisions that would be impractical unless you knew the positions of the enemy players. Here the T1 Head Coach dd8 was caught typing in All Chat on Map 1 split.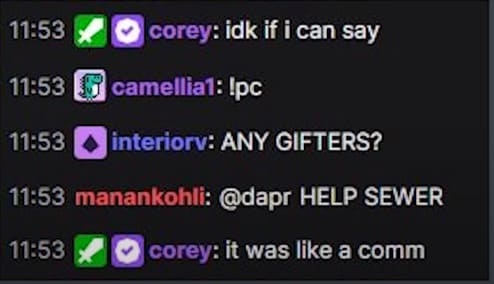 on Map 2, Icebox, a tech pause was called when T1 was up 8-4 against TSM,  TSM players tweeted about communication between the coach and players, and ongoing ping issues to raise awareness.
What will happen now?
This is the second time a pro team has been caught cheating during this year's VCT. TSM lost against T1 during this match but were given a free pass and will move ahead in the North American VCT Open Qualifier 1. T1 will have another shot at the next VCT NA Stage 1 Challengers Open Qualifier, which runs from February 4 to 7.
Many pros expressed their opinions on this ruling by RIOT, the opinions vary from Gen G Ploo mocking T1 for getting caught cheating to NV Yay saluting TSM Rossy and calling him a genius to XSET dephh calling out TSM's tweets as attempts to gain additional clout.
These events show us the desperation and the lengths Pro players go to just to gain an edge over others, even though what they might be doing is cheating. T1 got what it deserved and this ruling will the example for the consequences of breaking the rules and might improve the integrity of PRO games going forward.