Each new release of Android 12 brings plenty of enhancements to the platform. While the official edition of Android 12 is still a few months away from getting released publicly, consumers can already get a taste of it by downloading beta versions of the operating system.
Just a few days ago, Google released the third beta version of the Android 12 operating system. The update includes new features such as scrolling screenshots, a much more smart auto-rotate, on-device search, and much more.
Android 12 is expected to be a significant update, and that has been clear in the versions that have been released thus far.
During the next several months, Google plans to release a total of eight beta versions before rolling out the final stable version to Pixel phones and other devices later this year. For the time being, we have compiled all that Android 12 Beta 3 has to offer, so let's get started.
New features have been added to the Android 12 BETA 3 version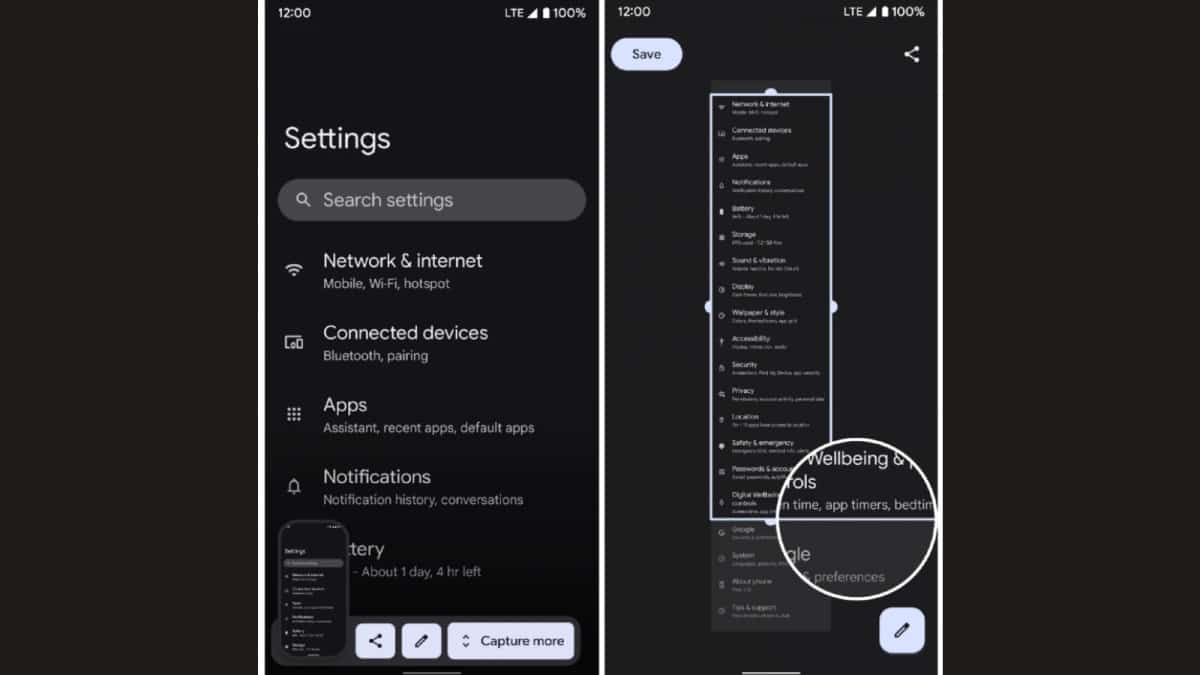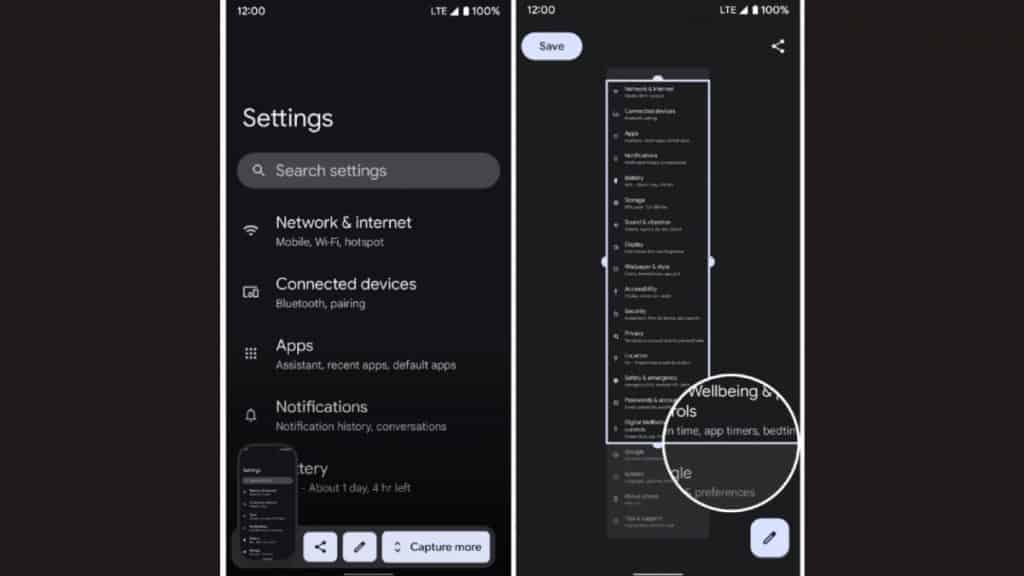 In the most recent beta 3 version of Android 12, Google has made enhancements to current features while also introducing a few new ones. This is something we will go into more depth about further on.
Scrolling Screenshots
The Scrolling Screenshots feature is brand new to Android 12 and has already been seen in earlier developer versions of the operating system. However, although every other smartphone maker has incorporated this function, Google has been the only one who has not done so until recently.
It is now possible to utilize the Scrolling Screenshots function in beta 3, and it operates based on views, as opposed to the stitching approach used by other OEMs. When a screenshot is captured on Android 12, the user will be presented with the option to "capture more" in the screenshot preview. When the option is selected, the snapshot expands to fill the whole screen, allowing the user to crop the image to the desired size.
Smart Auto Rotate
A new version of the auto-rotate functionality is also being released. Gyro-sensors and facial recognition will be used in conjunction with each other in Android 12 to identify when the screen should be turned with pinpoint accuracy. Users may be concerned about the security of the images collected when using this function; however, Google claims that the images captured during usage of this feature are processed on-device within the phone's Private Computer Core and are not transmitted to any servers.
On-device search 
Another feature that will be included in Android 12 is on-device search. Google is extending platform support for App Search, a new on-device search engine, to the public beta stage starting with Beta 3. AppSearch enables apps to index structured data and search over it using built-in full-text search capabilities, as well as to take advantage of native features such as highly efficient indexing and retrieval, multi-language support, and relevancy ranking, according to a blog post published by Google on the subject.
To put it another way, Android 12 will improve on-device search by allowing developers to make their app data accessible to the device search function, which will, in turn, improve overall performance. For example, you might be able to search for a certain file that was received through Whatsapp directly from the device search area itself.
Material You
Material You, which was shown at Google IO this year, is now available for customization. In beta 2, selecting a wallpaper did result in the creation of an automated theme, but there was no way to customize the palette. However, the functionality is currently available in Android Beta 3.
You may now alter the color of the system theme once the wallpaper has been downloaded and installed. You will have the option of selecting from a variety of palette options produced by Material You or from a selection of basic colors to theme the entire system.
Themed Icons
In addition, a new "themed icons" toggle has been added to the Wallpaper and design application. When this option is enabled, the app icons are changed to fit the theme of the operating system. According to XDA, the option for themed icons was disabled in Beta 2. The website also states that the functionality is now only relevant to Google app icons. This is by the website's assertion.
With the third beta, users will have the ability to copy URLs directly from the recent applications overview. It's also worth mentioning that Google has introduced a setting to the Google Assistant function to prevent it from being invoked by the swipe up motion.
Media Player
Google has been tweaking the Media Player regularly. Now that beta 3 has been released, a new option titled "Show media suggestions" has been included. According to XDA, the functionality is not yet operational since it is being merged into the forthcoming "Live Space" feature.
The widget is formerly known as "At a glance" has been renamed "Live Space." However, while nothing has changed, it is likely to receive additional toggles, such as At a store and media suggestion toggles as well as sports, stocks, and birthday toggles, among other things.
Storage Settings Optimization
Apart from that, the Storage Settings will now display how much space is being used by your Phone's storage. Along with these additions, a few tweaks have been made to the Bubbles feature as well. With beta 3, the close target is significantly larger, and the snap animation that occurs when the bubble is closing is considerably more aesthetically pleasing.
Gaming Dashboard 
Another feature that will be included in Android 12 is the Game Dashboard. Even though the function has not yet been activated, it has undergone significant development. Users will be able to start a live stream using YouTube Live by using the Gaming Dashboard feature.
Other options toggles include capturing a snapshot, beginning a screen recording, changing the FPS counter, and enabling or disabling the Do Not Disturb mode, among others.