Amazon Prime Day is scheduled to begin on July 26th and will last for 24 hours. Amazon has released a site showing some information about the upcoming sale.
The Amazon Prime Day sale is the most anticipated event of the year for online customers, as the company provides a variety of discounts on gadgets and other electronic products throughout the event. Amazon Prime members are the only ones who may take advantage of the two-day sale. This essentially implies that if you do not have a Prime membership, you will not be able to participate in the deal.
However, this does not rule out the possibility of purchasing the membership before the sale begins; in fact, you may purchase it a day before the sale and still have access to all of the special offers.
Amazon Prime Day Sale: Discounts and offers on a variety of products
Amazon is providing offers and discounts on a variety of categories, including Amazon Echo devices, electronics, televisions, appliances, Amazon Devices, fashion and beauty, home & kitchen, furniture, and other home furnishings.
In addition to the discounts, Amazon will provide bank offers to certain bank account users who meet certain criteria.
As a result, if you have an HDFC card, you will be eligible for a 10 percent immediate discount on HDFC Bank debit and credit cards, as well as EMI transactions. You may also swap your old phone for the new one, through exchange policy of mobile product which will make the discount much sweeter.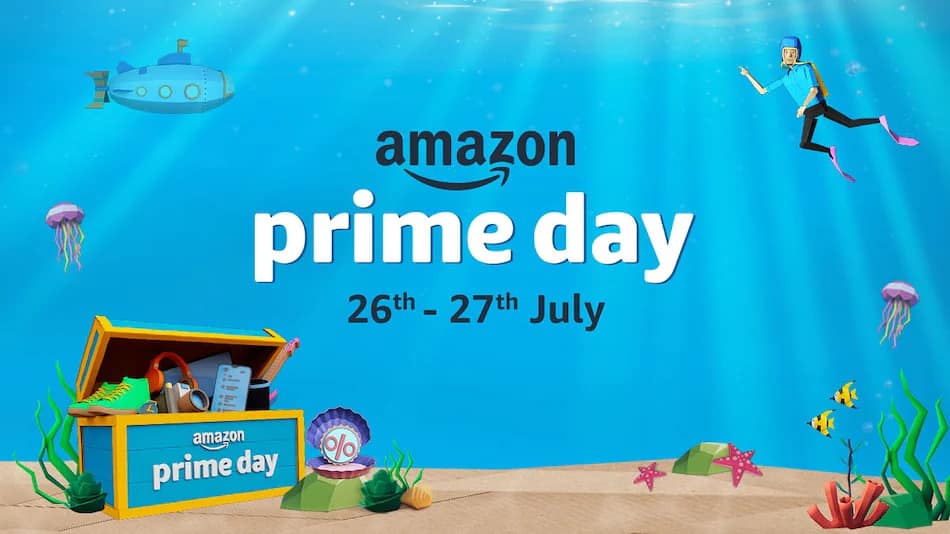 Offers on Smartphones
Amazon has revealed a list of smartphones that will be available with discounts and offers on Amazon Prime Day, which will take place on July 26. Amazon will be offering discounts on smartphones and accessories of up to 40% off the list price.
The discounts would be mainly applicable to smartphone brands such as Xiaomi, Samsung, Apple, OnePlus, and others, according to the announcement.
Among the Xiaomi devices that will be discounted will be the Redmi 9A, Redmi 9, and Redmi 9,  Redmi Note 10S, the Redmi Note 10 Pro Max, Redmi Note 10, Redmi Note 10, Mi 11X 5G, Mi 10i 5G, and other models.
Offers on iPhone
Not only can you find great discounts on Xiaomi phones, but you can also get great deals on iPhones.
During the sale, it is anticipated that the iPhone 11 would be priced under Rs 50,000, thanks to bank offers.
Amazon is also likely to provide discounts on the latest iPhone models, such as the iPhone XR, iPhone 12, and the iPhone 12 Pro Max when they become available.
Several Samsung smartphones, including the Galaxy M31s, Galaxy M5, Galaxy M31, and Galaxy M12, will be reduced as part of the promotion.
OnePlus fans will be able to take advantage of special offers and discounts on the company's recently launched devices, which include the OnePlus 9, the OnePlus 9 Pro, and other models.
During the Amazon Prime Day sale, in addition to providing discounts on current smartphones, the company will also introduce new gadgets. Smartphones like the OnePlus Nord 2, the Redmi Note 10T 5G, and the Samsung Galaxy M21 are all expected to be released a few days before Amazon Prime Day on July 12.
The devices would almost certainly be available for purchase during the Prime Day sale.