NVIDIA counts Colorful as a significant board partner, particularly in China. As a result, the company sells NVIDIA cards in a variety of series, one of which is iCafe. Colorful used to sell these cards to internet cafes, but some have since converted to crypto mining farms due to the pandemic's lack of customers.
Colorful has released iCafe editions of the GeForce RTX 3060 and RTX 3060 Ti, which you can see in the images below. While we know that the RTX 3060 Ti uses a GA104 GPU rather than the GA106 found in the RTX 3060, the two cards appear to be visually identical. The GA104 and GA106 are pin-compatible, according to Videocardz, implying that Colorful may be using the same PCB for both cards.
Most gamers are unlikely to be interested in Colorful's iCafe series. Both cards have reference clock speeds, locked TGPs, and no custom features such as RGB or OC modes. However, releasing cards designed for businesses that cannot operate during a pandemic suggests that Colorful intends to sell them to crypto mining farms, as ZOTAC has done.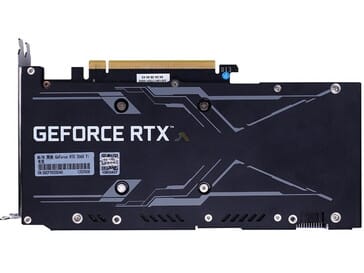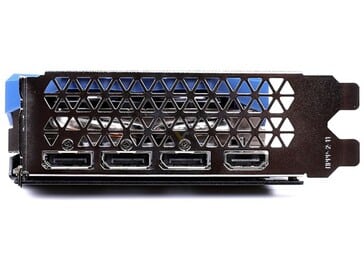 The RTX 3060 is a low-cost GPU capable of 1080p and 1440p gaming. If you want to play 3160p resolution games, then RTX 3070 or RTX 3080 are the best options.
RTX 3060
The RTX 3060 only has 3584 CUDA cores, compared to the RTX 3060 Ti's 4864 CUDA cores. The GPU runs at 1.32GHz base and 1.78GHz boost. The graphics card has a whopping 12GB GDDR6 video memory, which is four times the RTX 3060 Ti. The GPU has a lower TDP than the RTX 3060 Ti, at 170W.
The RTX 3060, on the other hand, has a slower 192-bit bus, whereas the RTX 3060 Ti has a 256-bit bus, which allows for higher bandwidth data transmission. NVIDIA's latest GPU is based on the Ampere architecture and supports HDMI 2.1, DisplayPort 1.4a, NVIDIA Encoder, and NVIDIA Decoder, with a maximum resolution of 7680x4320p (8K).
RTX 3060Ti
NVIDIA released the GeForce RTX 3060 Ti, a high-end graphics card, in December 2020. The card's GA104-200-A1 variant supports DirectX 12 Ultimate and is built on an 8 nm process and based on the GA104 graphics processor. All current games will run on the GeForce RTX 3060 Ti as a result of this. Furthermore, the DirectX 12 Ultimate capability ensures that future video games will support hardware-raytracing, variable-rate shading, and more.
With a die area of 392 mm2 and 17,400 million transistors, the GA104 graphics processor is a big chip. To meet the product's target shader count, NVIDIA disabled some shading units on the GeForce RTX 3060 Ti, unlike the completely unlocked GeForce RTX 3070 Ti, which uses the same GPU but has all 6144 shaders available. There are 4864 shading units, 152 texture mapping units, and 80 ROPs in this model. There are also 152 tensor cores, which can make machine learning applications run faster.
RTX 3060 Pricing:
The RTX 3060 will cost Rs. 29,500 ($400), which is more than Rs. 6,000 ($90) less than the RTX 3060 Ti, according to NVIDIA India's official website. It's difficult to find the RTX 3060 on the open market due to a shortage of chipsets and crypto mining, which is a bummer.