One of the most popular battle-royale games PUBG is now available in a lighter and faster version. Tencent Games and PUBG Corp announced 'PUBG Mobile Lite' for lower-end Android smartphones. The game is designed to work with smartphones with less than 2GB of RAM. PUBG Mobile Lite, the new variant is now available on Google Play Store.
If you own an old Android phone with limited resources or don't have a budget to buy premium smartphones, the new PUBG Mobile Lite is for you. According to the company, just like original PUBG, Lite version is also built with Unreal Engine 4. And thus it's optimised for devices with smaller RAM and provide smoother gameplay experience.
PUBG Mobile Lite comes with a smaller map for 60 players with a playtime of around 10 minutes. The game installation pack is around 400 MB in size, which makes it compatible with the budget device with less internal storage or RAM.
Read: PUBG LITE Beta Service Launch Date Finally Announced in India
Main features of PUBG Mobile Lite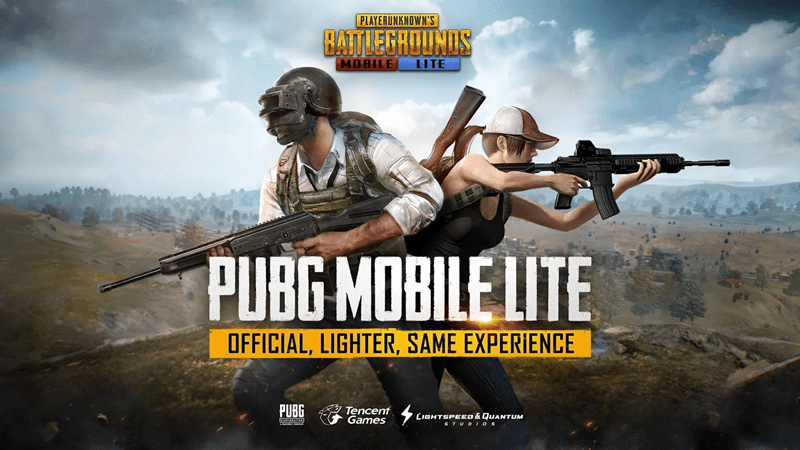 Weapon Recoil Suppression
The company has done a lot for improvements in the game focusing on limited resources and weak networks. The weapon recoil amount now suppressed by the adherence mechanism to a certain amount. It facilitates game-control and promotes better gameplay experience in weak networks. The game has taken the different guns and their pressure effects in the account.
Bullet Trail Adjustment
The new Lite variant features increased bullet speed and no bullet drop effect, which helps in taking a clear shot. This feature is specially designed to make the game work with weak networks.
Enhanced Aim Assistance
PUBG Mobile Lite now supports auxiliary aim assist which improves the targeting system and enhances the gameplay experience in weaker network environments.
Extended Time to Kill
The game features extended survival time to improve players' survivability during firefights and aggressive play.
Upgrade to Winner Pass
In this mobile version, the Royale Pass has been replaced by the Winner Pass. It will also unlock achievement much quicker with multiple rewards.
Map Quality Optimisation
The map quality has also been optimized with a smoother parachute-loading screen.
PUBG Mobile LiteHeal
PUBG Mobile Lite players can now self heal themselves in all stance, except when they are prone. This further helps in increasing survivability.
Apart from these new features, the building density and loot frequency has also been increased. In this Lite variant, the company has also added a pinch of RPG. The players will experience a new weapon in select game modes only. This allows a chance to build new attack and defense tactics.
Unlike PUBG Mobile with six servers availability, the players will get only two server options in the form of Asia and South America. There are only two modes in the game — Classic and Arcade with just one map each. Lastly, the first person is not supported in the lite version.