The Jumper EZpad 5SE Tablet PC is certainly a must-have if you are on the lookout for a Best Windows 10 Tablet that offers top-rate performance and versatility. This one of a kind product integrates a wide variety of features and specifications, which in every sense of the term, puts it in a class of its own and makes it fully featured Affordable Windows 10 Tablet.
To begin with, the Jumper EZpad 5SE Tablet PC is powered by an Intel Cherry Trail Z8300 Quad Core that has top speeds of 1.44GHz. This CPU is in a good position of providing sufficient power for even the most vigorous of computing tasks. You will be able to multitask effectively, play games or even watch HD movies. Below is an insight in this regard.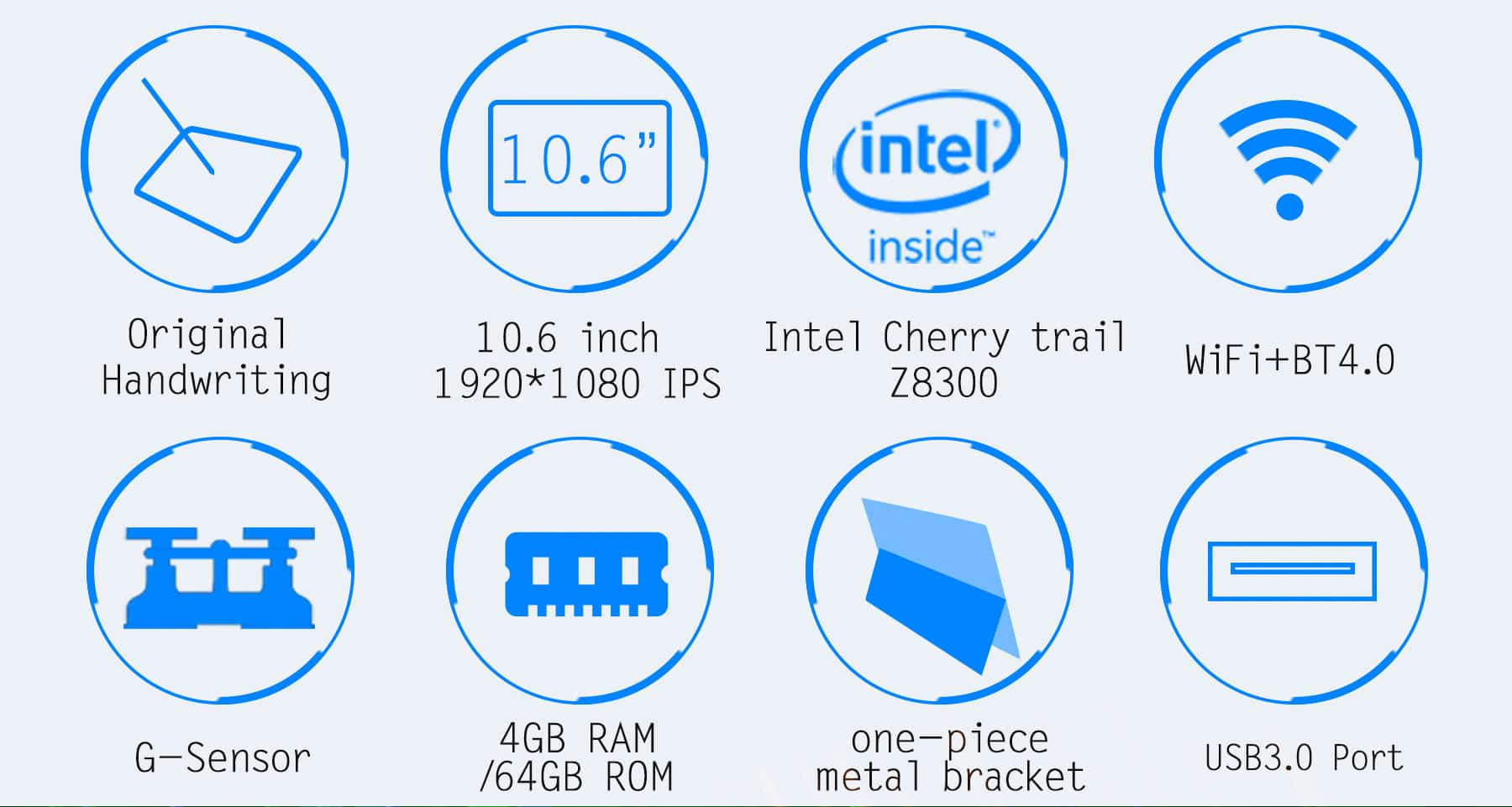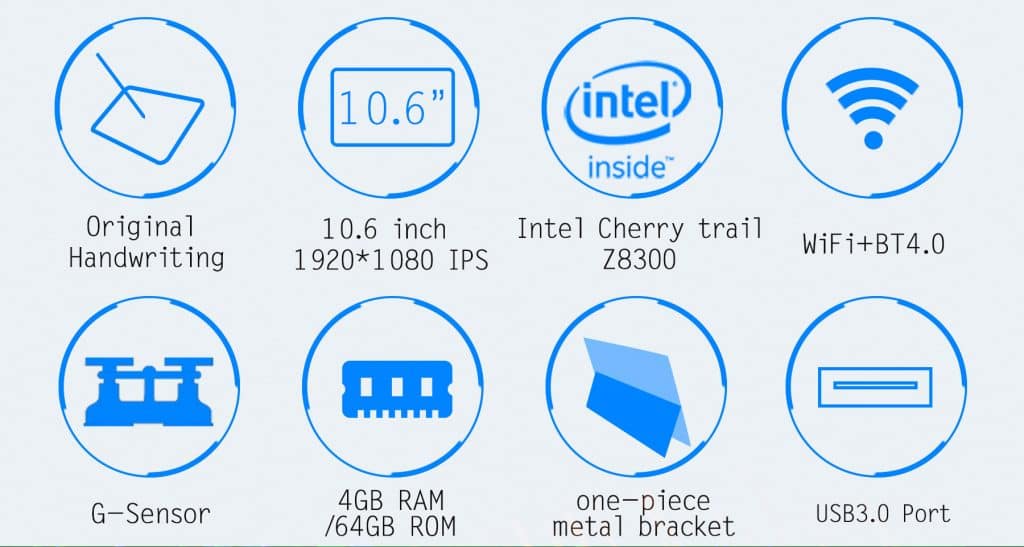 This tablet with Windows 10 comes with Intel HD graphics card that delivers unmatched performance when it comes to 3D gaming or HD video playback. The Ezpad boasts of 4GB of RAM along with an impressive 64GB worth of internal storage. Both of which facilitate for lighting quick web browsing, working with productivity apps or even studying.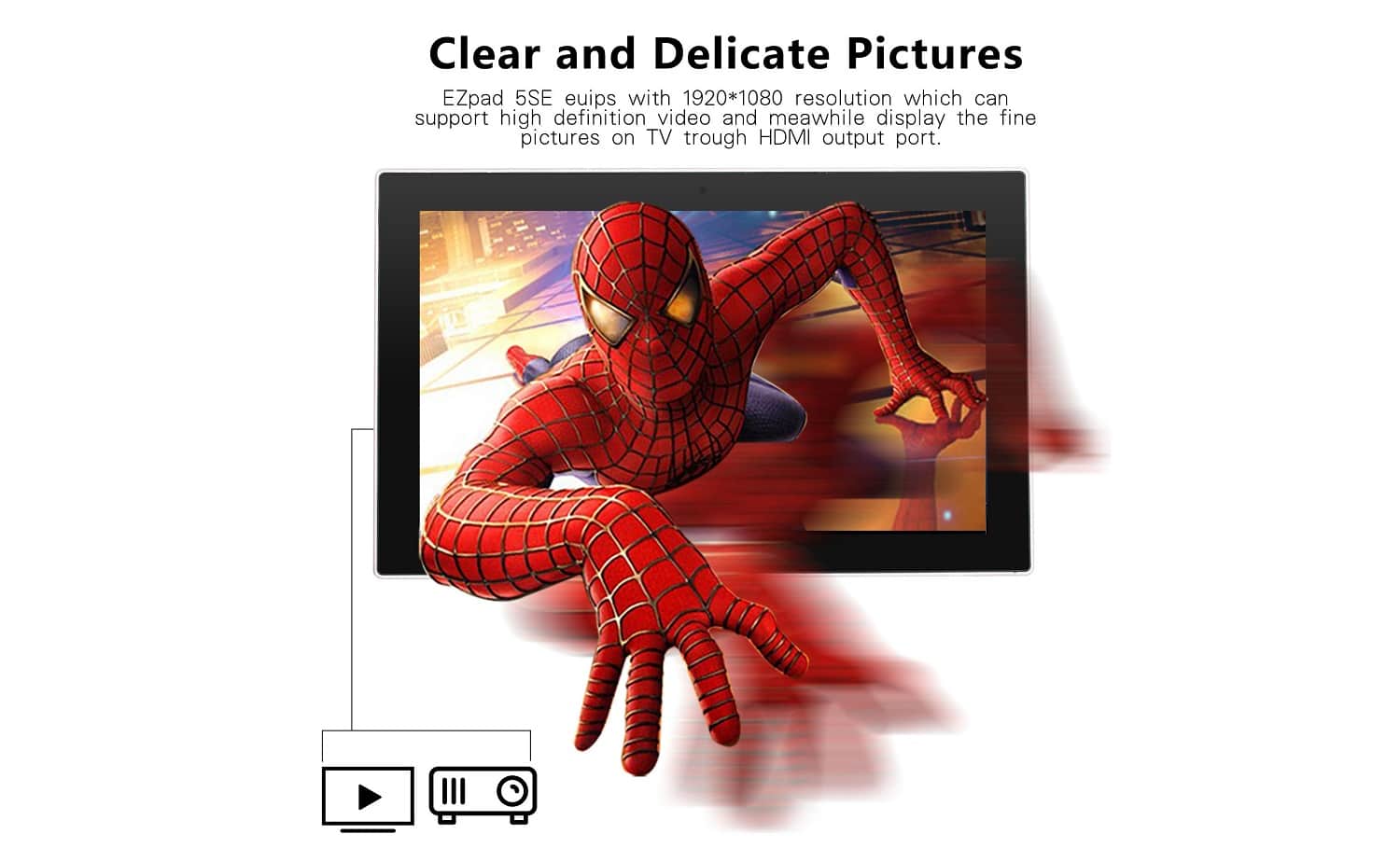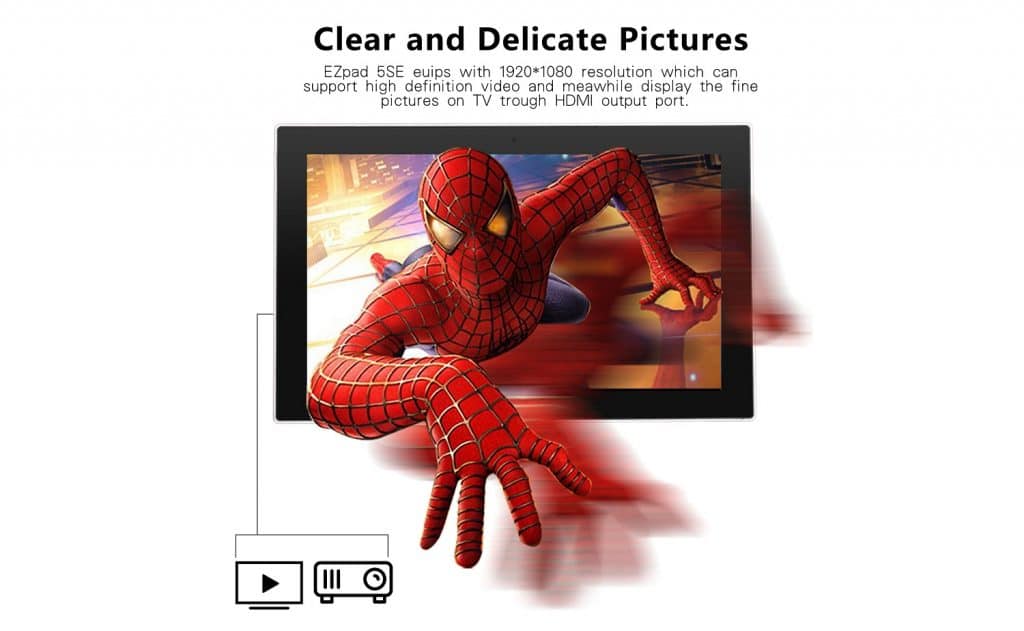 This mobile device comes with a sizeable 10.6 " IPS Screen display that features a screen resolution of 1920 x 1080p. Which definitely delivers an optimal gaming, surfing or video playback experience. This tablet with Windows 10 as the name suggests runs on the very latest OS from Microsoft. This presents an exquisite, yet functional user interface that you will most definitely appreciate.
The Jumper EZpad 5SE Tablet PC comes with an HDMI port, which allows you to seamlessly connect its display to HDTVs, monitors. If you so wish you can also be in an excellent position of crafting your very own home theater system. It comes with a 2MP camera on both sides that you can make use of to capture the most perfect selfies.
It also has an OTG functionality, which permits you to seamlessly connect it with an external keyboard, mouse or even a projector. Not to mention Bluetooth 4.0 support that enables rapid transmission of photos, data and other supported files.
This tablet with Windows 10 comes fitted with a massive 6600mAh battery, which integrates Intel's Power manage function. This allows it to efficiently multi-manage current power and temperature setting as well as enhancing its overall performance.
Other features of the Jumper EZpad 5SE Tablet PC include Wi-Fi connectivity, MP3/MP4 playback, an inbuilt calendar, and calculator.