Do you love sports? Or you are a mere fitness freak, who is always conscious about their escalating calorie intake and simultaneous burnout? Then folks I5 Plus Smart Bluetooth 4.0 wrist band will blow you out in delight. This I5 Plus Smart Bluetooth 4.0 Watch band has magical powers to track down your steps while walking along your sleep-wake cycle and maintaining a perfect link up with your mobile phone.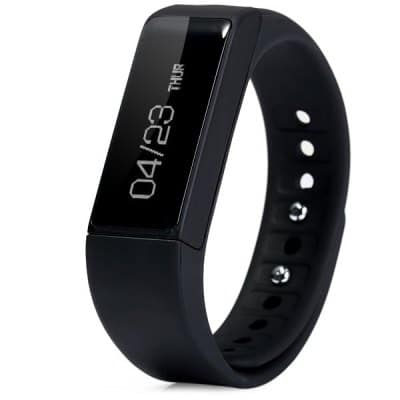 I5 Plus Smart wrist band Features
Some of the magnetic attributes of this product which cajole its valuable customers are enlisted hereto
1. Auto Sleep monitoring: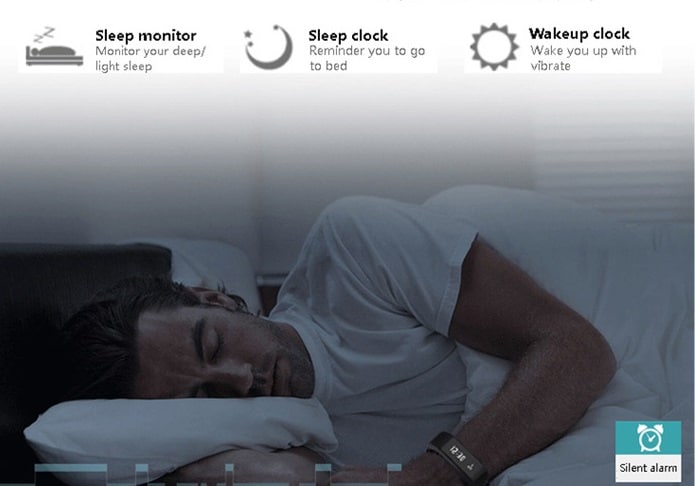 I5 Plus Smart wrist band meticulously keeps into account your sleep time duration and wakes you up via vibration like a dedicated mother just at the prime moment when your optimal sleep cycle is successfully accomplished.
2. Substitute clock service:
It has an inbuilt digital clock, so outnumbering the use to a wristwatch. Moreover, its tools are all water-resistant.
3. Rechargeable Lithium polymer battery:
This super energy savor battery, which can sustain a charge for as long as 7 days.
4. Phone patch up:
You can efficiently connect the I5 Plus Smart wrist band with your phone via its super sensitive Bluetooth device aided with an app. When the phone is within 1.5 meters diameter reach of the band, you can unlock the phone at once. Moreover, it will give you alarms regarding special client calls or birthday remainders, once you prefix these things into its memory. It is compatible with Android 4.4 and iOS 7.0 and greater.
5. Other Features: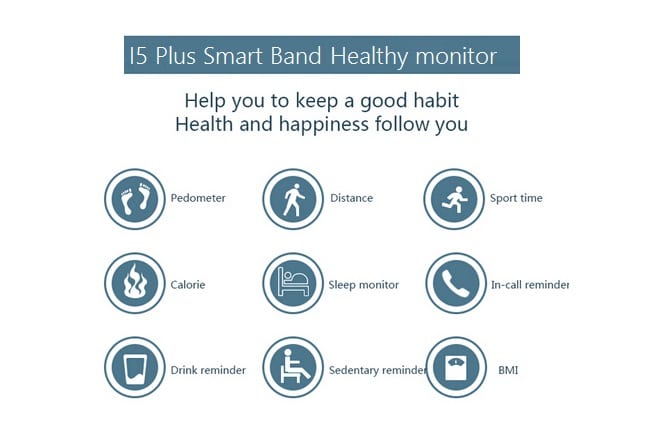 It has so many more amazing features like Camera remote control, Sedentary reminder, SMS reminding, Call reminder, Incoming calls show, Calories burned to measure,  Find your phone. They are enough to say YES! aren't they?
Pros of this amusement clock
Whether you are exercising at the gym or simply taking casual laps in your office corridor, I5 Plus Smart wrist band will take into account of everything and will keep your fitness in check. It will help you to socialize via giving you birthday and anniversary alerts of your near and dear ones. Save guard your optimal sleep. Such that you don't feel stress out.
If you're bored out of its monochromatic black rubber band, then you have numerous options of substitute eye-popping color bands. I5 Plus Smart wrist band is unisex, so you can easily exchange the watch with your partner, to fight against monotony.
Cons:
Sometimes, but not frequently the Bluetooth device fails to connect the I5 Plus Smart wrist band Bluetooth band with your cell phone. In that case, you need to reinstall the Bluetooth app and deleted any other pre-paired device. Other than this, no strong pessimistic reviews are yet registered.
Verdict:
It is an excellent device to aid you in your journey from fat to fit. It will always keep you updated and will maintain through sync with your phone. So go for a fresh experiment and invest in this hi-tech device and don't forget to stay in touch with it.