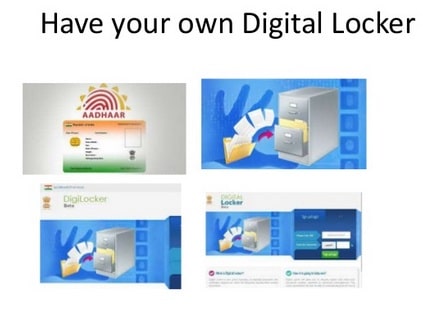 How are we managing all our important documents? It is either physical format or storing in scanned image format in local computer, emails or through online lockers that can securely save variety of digital files in a virtual space. The popular ones like DropBox, Google Drive, Microsoft's One Note, Evernote and many other let you send and receive files as well. Extra storage and services are most often paid.
Like other Online lockers digilocker is like one of them. The government of India has announced this digital locker facility to help citizens to digitally store their important documents like PAN card, passport, mark sheets and degree certificates. This service, operated by the Department of Electronics & Information Technology (DeitY) of the Ministry of Communications & IT, has been running in beta for a couple of months, and will be launched formally by the Prime Minister on July 1.
Note:
Indian citizens will get a maximum of 10MB storage space, which can later be increased to 1GB.
How it works:
In Digilocker you can actually upload scanned documents, or it can be digitally signed. The locker is also a repository of all your government issued e-documents. These e-documents are uploaded by issuers, government departments or agencies such as CBSE, registrar office, income tax department, etc., in a standard XML format that is compliant to digital locker technical specifications.
These E-documents once uploaded can be shared via email, the E-documents from government's agencies viewed by an authorized list of requestors such as a bank, university, the passport office or the transport department.
Data Security:
Very much similar to online banking transactions, the OTP that unlocks your DigiLocker account gets erased immediately to make the process secure. "Online free storage services are equally secure, however, the government's locker is more secure primarily because the data gets stored within India and you are legally protected under the Information Technology Act, 2000.

How Much Safe is this Digilocker:
"If you store anything in DropBox or Google drive, you are governed under US regulations and there is no direct protection under the IT Act," says Sivarama Krishnan, director risk advisory, PwC India.
There will be a count and the related data being directly linked to the Aadhaar card which gives additional protection. "If required, there is ability card, and uniquely identify who is accessing the account and what is being accessed," adds Krishnan.
"It's no longer true that Indian security lacks the technical competence that is required, versus their European and North-American counterparts." Says Saket Modi, CEO of Lucideus, an IIT Bombay incubated IT security services company that advises businesses and institutions. Their clients include the Indian government, tech companies and banks.
Goals:
The main goal to develop this DigiLocker is as follows;
Enable digital empowerment.
Enable e-Signing of documents and make them available on cloud and Minimizing the usage of physical documents.
Anytime, anywhere access to the documents by the Users
Open and interoperable standards based architecture to support a well-structured standard document format to support easy sharing of documents across departments and agencies
It will also reduce administrative overhead of Govt. departments and agencies and make it easy for the user to receive services
Ensure privacy and authorized access to user's data
Step by Step Procedure to utilize this DigiLocker:
Step1:
Go to DigiLocker website https://digitallocker.gov.in/ or https://digitallocker.gov.in/
Step 2:
To sign-up for your DigiLocker, one needs Aadhaar card number and a mobile number that is linked to that Aadhaar. Users can also link the account by using the social media like Google, Facebook accounts.
                                                                           Or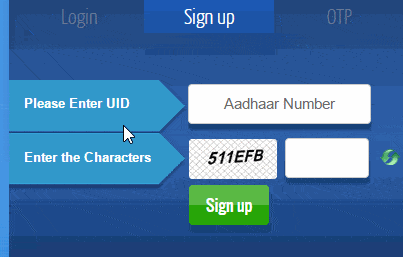 Step 3:
After entering the OTP, click on 'Validate OTP' button. Once the OTP is validated the user is taken to set a username/password page to complete sign up after Clicking on "Use Fingerprint" User will have to put the thumb print on the fingerprint device.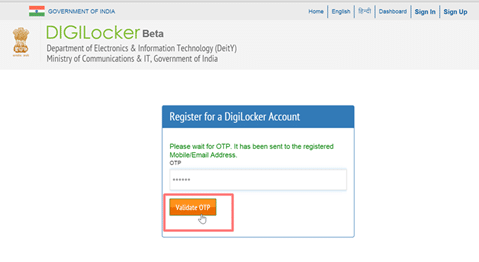 Step 4:
Enter Your Username & password (must be contain letters, alphabet and symbols), click on submit button.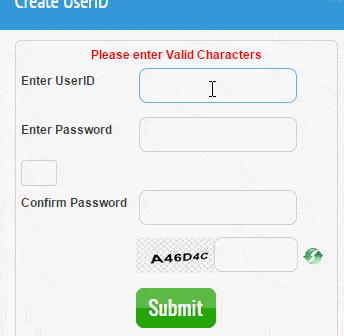 Step 5:
Your DigiLocker Dashboard looks like this

Step 6:
Once you are in, start uploading the documents, select a document type. You'll have options such as SSC Certificate, HSC Certificate, PAN card, Voter ID card, etc. in a My certificate document list.
Step 7:
Fill in some details related to the document being uploaded in the description box (max 50 characters); choose the file from your local machine. It should not be more than 1MB in size and only in pdf, jpg, jpeg, png, bmp or gif format. Then Click 'upload' button.
Step 8:
The document should now appear under the 'Uploaded Documents' sub-section.
This system is as safety as what your banks uses like using your email id or phone number to authenticate an individual. As of now it is not clear how many central organizations already tied with this and whether state issuing authorities also tied up or not.
If you have any concerns, then you can contact the support team via email- [email protected]