Hyundai E55AL
Touch displays on laptops are a somewhat new concept. While it is catching on, it isn't exactly favorable for people used to the traditional keyboard and mouse configuration. But huge 55-inch touch screen – super –FUN! It is the first large-format touch panel we to have a go at.
The UI of the Hyundai panel was more polished compared to other panels the Quick Start Hotkey at the bottom of the panel did make it convenient for users to rapidly switch colors and use the eraser tool. Moreover, the ability to switch rapidly between Windows and board mode without having to resort to a remote control is a welcome feature. This particular panel comes with really very long Ethernet cable which can be hooked up via USB to enable the touch function.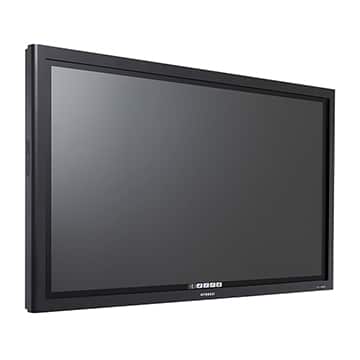 These business panels have a heavy build and aren't exactly convenient to move, but one does have the option of buying a stand with caster wheels. There are also a few handles to make the job of handling the panel easier. There are plenty of wall mounting holes on the rear. As with most large format interactive panels, this one uses infrared to detect a touch event.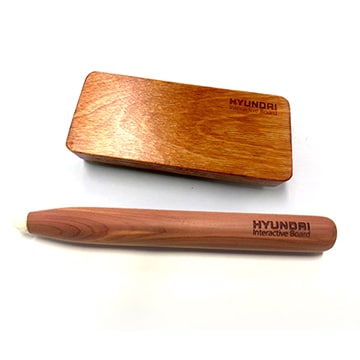 Four-point multi-touch
The display may come with just two pointers, but the screen allows for two more. Moreover, since it uses infrared all you need to do is use any pointed object. Also, it is pretty accurate so you can probably draw a masterpiece using the panel.
Specifications:
Resolution: 1920*1080 Brightness: 350 (cd/ m2 ) Contrast Ratio: 1400:1 Response Time: 6 (ms; GTG) Multi-Touch: 4 point Active Area: 1209.6(H) * 680.4(V) mm Weight: 45 kg
Price: ₹ 3,65,000
Features: