Facebook is going to acquire video startup QuickFire Networks. It is the startup that's going to help the social network deliver video more effectively to its users as more of its users.
Quickfire, based in San Diego, makes the suitable technology to reduce the amount of bandwidth needed to view the videos online. The startup announces that its transcoding services can compress the online videos without reducing the quality of the video.
"Video is an essential part of the Facebook experience. We are excited to bring QuickFire Networks on board as we continue delivering a high quality video experience to the over 1.3 billion people who use Facebook," Facebook said in a statement Thursday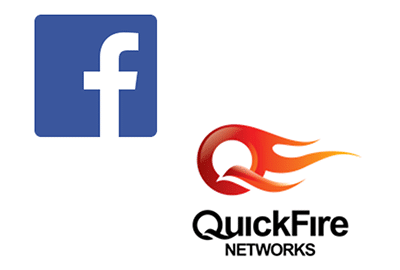 "QuickFire Networks will provide you with the weapons necessary to meet the onslaught of the video revolution," the company says on its website. Crucial team comprising about 20 members were likely to join Facebook as QuickFire team. They'll be joining Facebook at its headquarters in Menlo Park, California.
"Now we're ready to take the next step in our growth," wrote QuickFire Chief Executive officer Craig Lee on the company's web site. "Facebook has more than one billion video views on average every day and we're thrilled to help deliver high quality video experiences to all the people who consume video on Facebook."
Last year Facebook changed its news feed videos so that the videos plays automatically without the notice of the user. Because of this feature the importance of video clarity is immense. This is the reason behind Facebook acquiring QuickFire. With it recent acquirations Facebook is going to make the Facebook more reliable to the users thereby increasing its prominance in the social media.