The Smartphone Holders that want to recharge their smartphones wirelessly may be interested in the new desktop lamp and wireless smartphone charging LED light called the Accoona. This Led table lamp empowers wireless charging of an enchantment charging dock. Negligibly designed and made of magaluma, the lamp with a super-brilliant 6w LED light and a touch switch will surely be the best partner for your life, work, and reading.
The 6W super-brilliant LED chip serves to save energy most, making the lamp the best decision for your work, study and reading. Made of magaluma, the lamp's arc casing is handled with polishing, anodizing, sandblasting and coloring. Our strict necessity for high quality makes an extraordinary increment in the cost. Obviously, the most critical feature of the lamp is to charge your smartphones wirelessly.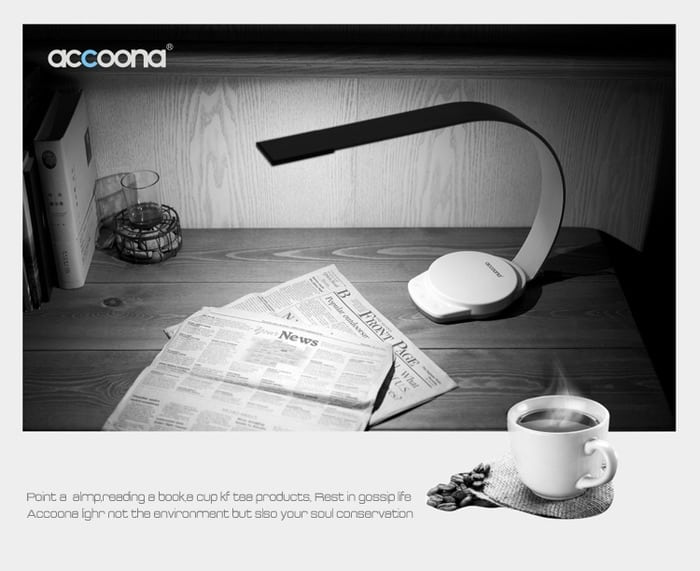 Put your smartphone on the lamp dock with a QI compatible wireless charging receiver, and your phone will be charged consequently a truly cool and advantageous function. You can charge your cellphone even when the light is off. Regardless of what model your phone is off, the lamp has the capacity to charge it wirelessly with a compatible receiver. At present, the receivers which are compatible with all cellphone models except MOTOROLA & SONY are provided.
The lamp is controlled by touch key presses. Press + or – key to change the lamp to the most agreeable brightness. Touch the power key in the middle to turn on or off the lamp. The lamp control and the wireless charging work autonomously without interference. At the point when the lamp is off, you can even now use its wireless charging. What's more, the light has a caring function of brightness memory. As long as you don't cut off the electricity supply, the brightness, when you turn on the lamp once more, will stay the same as you use it last time. In this way, you don't have to change the brightness each time you use the lamp.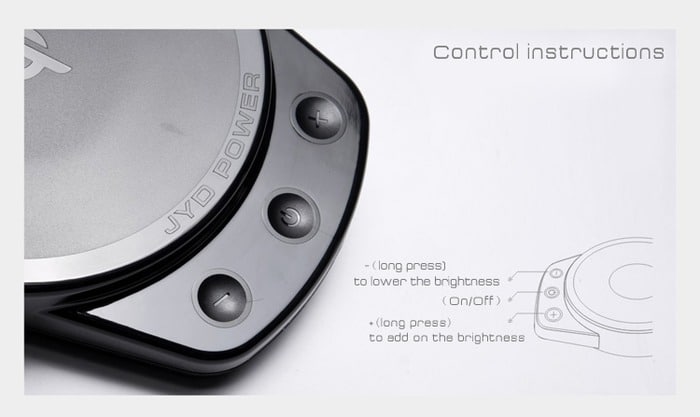 The wireless charging module of ACCOONA Table Lamp embraces a design accommodating with Wireless Power Consortium's QI measures. It yields a 1000mha charging current with protections against over temperature, over voltage, over the current and short circuit.
Specifications:
Size: Length 420mm Height 310mm
Weight: 1.5kg
Input: 100-240v
Output: 12v
Wireless CHARGING CURRENT: 800mha
LED POWER: 6w
Color TEMP: 6000-6500k
Lamp COLOR: Black Diamond
In your day by day life, you are using numerous computerized devices with plenty of contradictory chargers, which makes extraordinary inconveniences. With an ACCOONA Lamp, you can charge your smartphone effectively and helpfully in a cool manner. In the event that you keep ACCOONA lights both at home and in your office, you can even throw away your charger.