Micromax Yureka released in India.
Micromax released new smartphones series in its CyanogenMod supports Yu brand. The first smartphone is named as Yureka and Micromax caption for the new smartphone is 'Play God.' This all new smartphone runs with Android 4.4.4 but remember this is the CyanogenMod customized version of the OS and this OS is like Android on 'steroids'.
CyanogenMod is a free developed version of Android which is extremely customized and is designed to increase the performance of your Android device. It simply started on Github, which is still the second biggest project on the site. The Micromax Yureka runs Cyanogen OS 11 and the greatest news is that users will flow OTA updates every month. Micromax has also guaranteed that the Android 5.0(Lollipop) update will be available soon to the users.
Micromax Yureka costs only Rs 8999 and that will absolutely plea to those who love to play with their devices. Users can have fun rooting the phone, play with the OS and not fret about losing their warranty.
Specs of Micromax Yureka:
Micromax Yureka has a 5.5-inch HD screen
2GB DDR3 RAM
16 GB storage can be expanded up to 32 GB.
64-bit Qualcomm Snapdragon 615 Octa-core processor.
13 megapixel rear camera, a 5 megapixel front camera and a 2500 mAH battery.
A 4G LTE device.
You can Subscribe and Purchase here to register for the sale on 13th Jan, 2 P.M.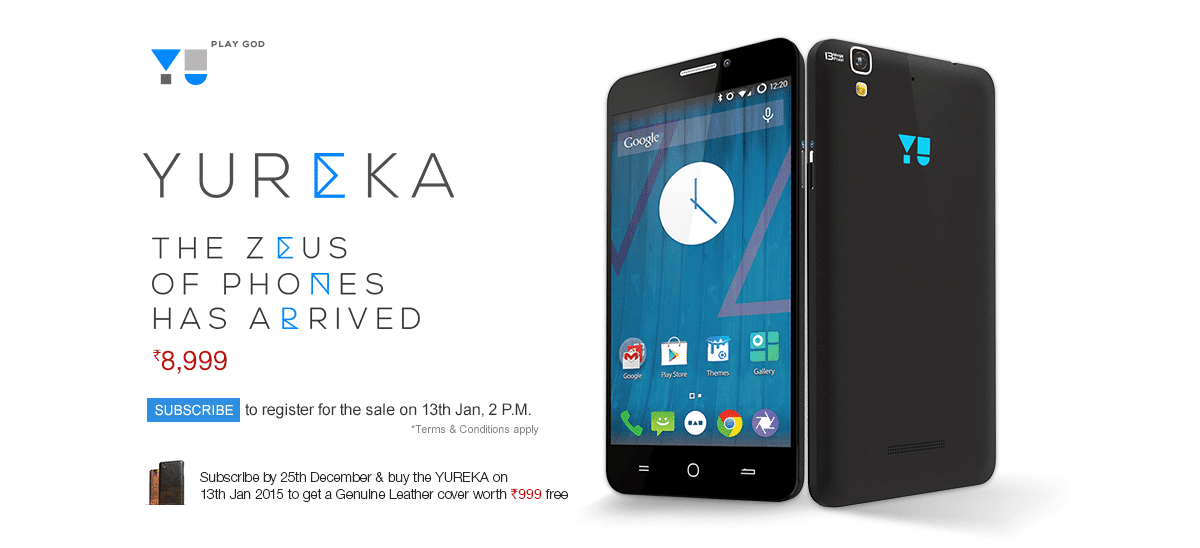 Micromax Yureka smartphone has a 5.5-inch HD IPS display with Corning Gorilla Glass 3 for further protection. The pixel density of the phone is 267 ppi and this phone has an 80 degree viewing angle. Micromax Yureka runs CyanogenMod OS 11. The dimensions of the smartphone are little uneasy, they are 154.8x78x6/8.8 mm and whereas it is not a huge looking device, the 5.5-inch display means that if you have small hands, you may face trouble handling the phone. For phablet geeks, the extra-screen size is always a plus. Micromax Yureka has a 'polished moonstone finish' on the back. The polished moonstone finish material doesn't sense or look like plastic and honestly that's a big improvement, especially for a device which comes at low cost. It's a pretty strong smartphone design, and it is only available in black color.
Processor of Micromax Yureka, Memory Space: Micromax has gone for a Qualcomm Snapdragon 615 Octa-core processor which is 64-bit, and interestingly clocked at 1.5 GHz, and comes with Adreno 405 GPU. The chipset supports 4G LTE. The RAM is 2GB DDR3. This is a dual-SIM smartphone. The total memory space on the phone is 16 GB which can be expanded up to 32 GB via microSD.
This smartphone lets for data encryption and remote wipe data in case if you lost your device. It has a feature that allows users to password-protect apps.
The Yureka has a 2500mAh battery. Micromax says the standby time is 210 hours and is offering 11 hours of battery on 4G LTE and close to 13 hours on 3G.
This is positively a worthy smartphone from Micromax. Micromax Yureka may not be the easiest name, but with the specs, low price and OS, it may well be the game changing device that could increase the company's revenue in the year 2015.
Features of Micromax Yureka (in pics):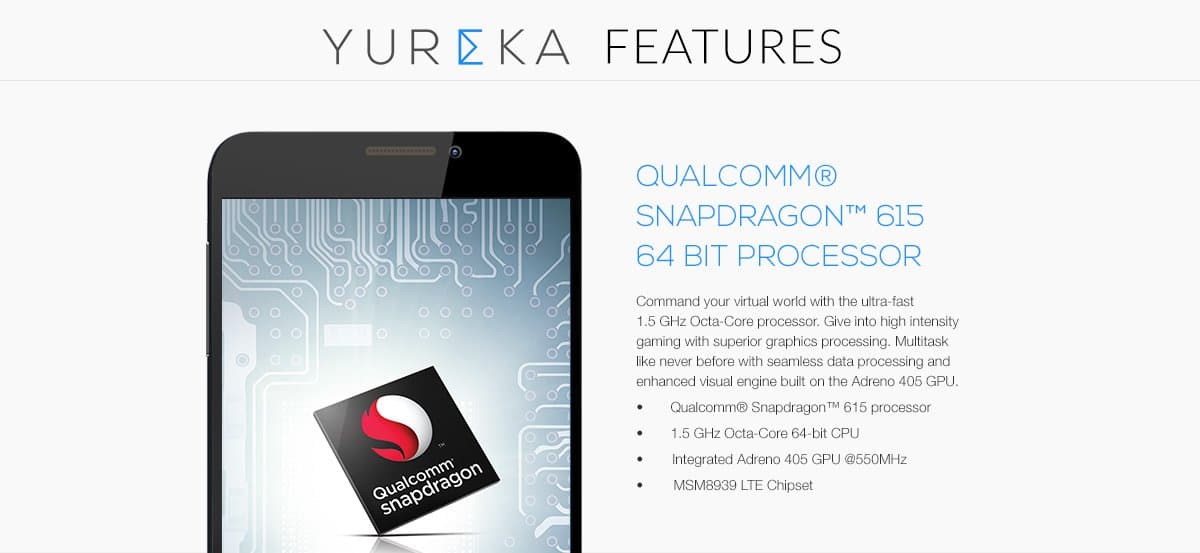 Images Source : Amazon.