The most luxurious phone in the world for $6,000
Lamborghini smartphone, a perfect smartphone match if you have a luxury lifestyle without any second thought, you can't stick for the routine old iPhone as everybody does. Lamborghini smartphone is amazingly unique to show off just how special you are. Only 1,947 of these 88 Tonino Lamborghini Android smartphones from 88 Tauri will be made. Lamborghini Tauri 88 costs $6,000, but it ups your manliness amount by at least 50 % thanks to all of those leather ending and angular piece of steel. You can without doubt name it "The most luxurious phone in the world,".
Tonino Lamborghini is not the similar as the supercar company. This fashion brand is given name after the son of Ferruccio Lamborghini, the founder of the famous car brand.  The most luxurious phone specifications matter, the 88 Tauri has a 5-inch, 1920 x 1080 display, a 2.3GHz, quad-core Snapdragon 801 processor, 3GB of RAM, and 32GB of storage. Don't agree to external appearances fool you — there's nothing unique on the inside. Sales don't start until late December. Lamborghini Tauri 88 is available in real leather i.e., in black, blue, orange, red or brown and steel i.e., in black, gold or silver.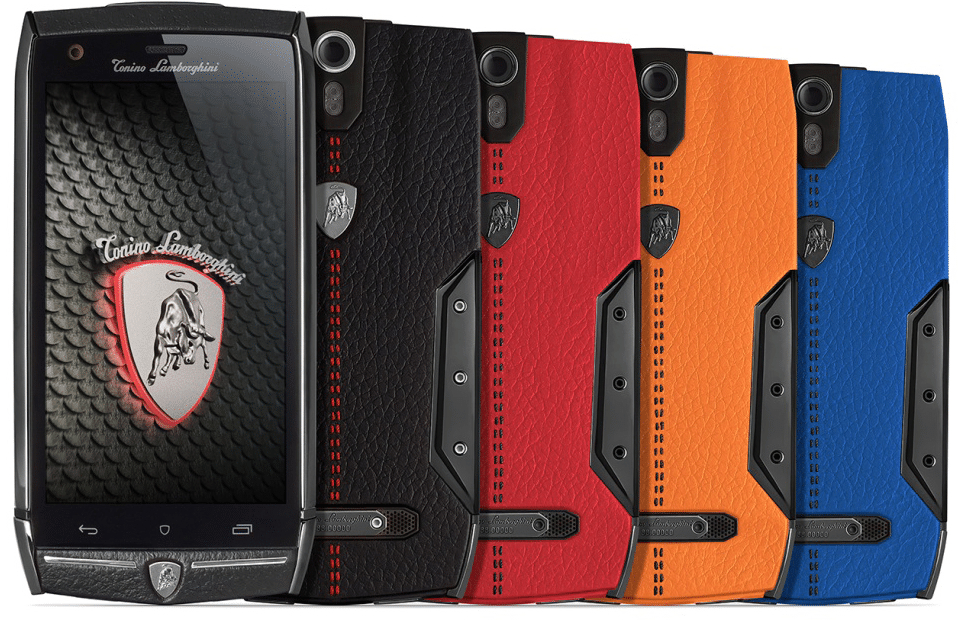 Quick look on Lamborghini Tauri 88 Specs:
Display: 5-in., 1,920 x 1,080 px. (FULL HD A.K.A 1080p)
Processor: Qualcomm Snapdragon 801
CPU: 4x Krait 400 cores @ 2.3 GHz
GPU: Adreno 330 GPU @ 578 Mhz
Storage: 64 GB internal
Memory: 3 GB LPDDR3
Camera:
Rear: 20 MP with dual-LED flash
Front: 8 MP
Battery: 3,400 mAh
Modem: LTE w/ dual-SIM support