The most reliable tools now for data sharing, pasting links and texts from their web browsers, AirDroid, has released its latest update with quite useful new features. The latest one, AirDroid version 3 brings out much requested desktop client support for Mac and Windows.
The striking feature with this latest version of AirDroid is AirMirror, which lets the user control their device remotely with help of a desktop application. Also, the beta version gives you the feature of replying to text messages and certain other tasks via Windows or Mac using mice and keyboard. The firm showed this feature by deploying it to WhatsApp, where user can use mice and keyboard for interaction via desktop application.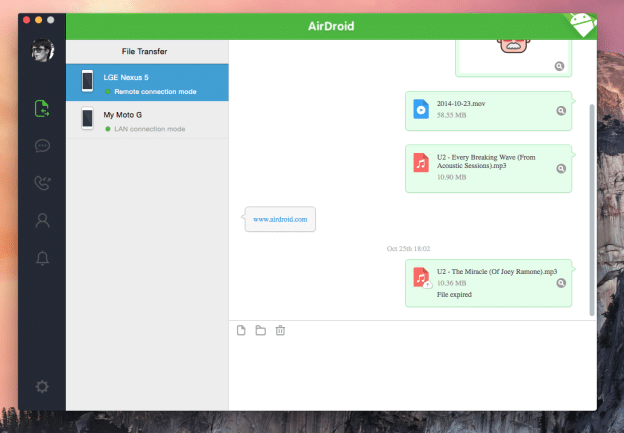 Worth noting that the AirMirror is accessible only for rooted devices running Android 4.0 Jelly Bean or higher version (another option – Your Android device must be AirDroid certified). However, the support for Android 5.0 Lollipop is still under progress, not still available for devices. The bunch if features include showcasing of calls, etc. on the desktop screen once the device is connected, where you can answer the call, dismiss or SMS reply to it.
"With AirDroid 3, your multi-screen life is easy like never [before]. You won't miss anything while focusing on your work. You [can] receive/reply SMS on computer, most importantly, you can put your Android under full control by mouse and keyboard, even without your phone with you," as per company's blog post.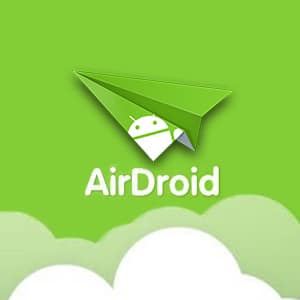 AirDroid 3 for Mac and Windows now comes with an improved notification management. The notification mirroring features shows all the notification from the Android in real-time, and there IS an option to turn on a "Do not disturb" mode for each individual applications. Also, the company states that with AirDroid 3, they have introduced end-to-end encryption for text messages, notification and other private credentials.
This new version allows users to transfer files between Android device and their PCs, and vice versa. They can also transfer files between two Android devices if they both are connected to the same network. Files to be transferred by a remote connection will be available to download for seven days from AirDroid server, after which they will be deleted.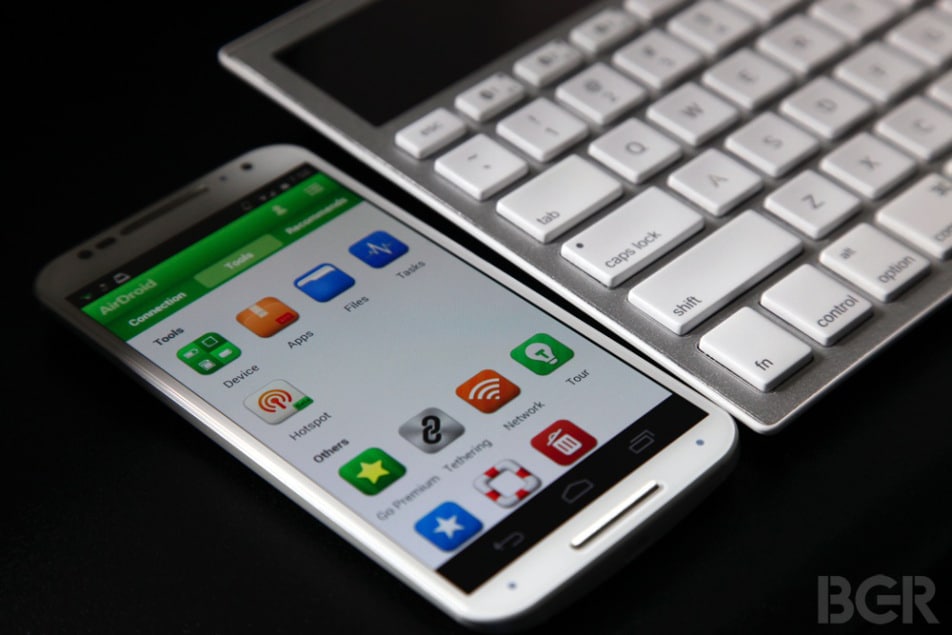 Well, as noted by The Next Web, AirDroid still lacks some features as offered by AirDroid Web interface, but the company assured that they will be rolling out the updates later (not mentioning about the update for Windows and Mac). Some of the features which AirDroid app lack are browsing files and photos, taking screenshots, accessing the camera apps, locating the devices, changing ringtones, etc.