Wowie! Shaking on the market wit world's slimmest Smartphone Oppo R5, the manufacturer yet again has released a phone with amazing specs. Oppo N3 is the latest device by Oppo, with the price tag of 654.21 $. The phone features a motorized camera and a fingerprint scanner on the back side.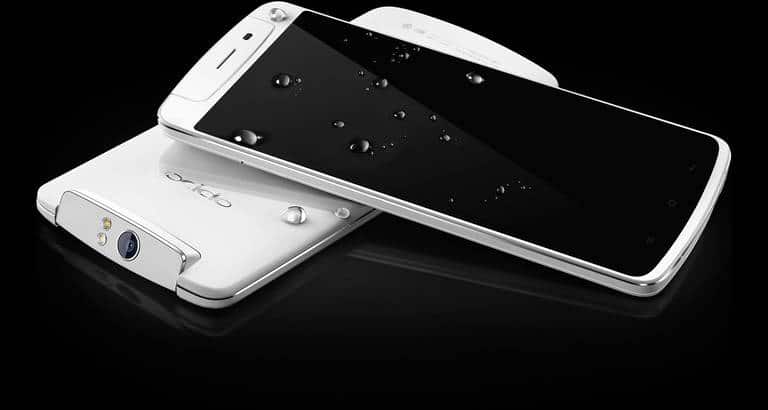 Appearance:
The phone has looks quite similar to its predecessor, Oppo N1. A big screen, rotating camera were some the bliss from N1. As the camera occupies a lot of space, the screen size of this phone is 5.5 inches, making it easier to hold it in one hand.
This model also features a notification light bar at the bottom; yes it is similar to Sony Xperia LT26 but the latter has been replaced with notification LED light commonl0y seen in android phones.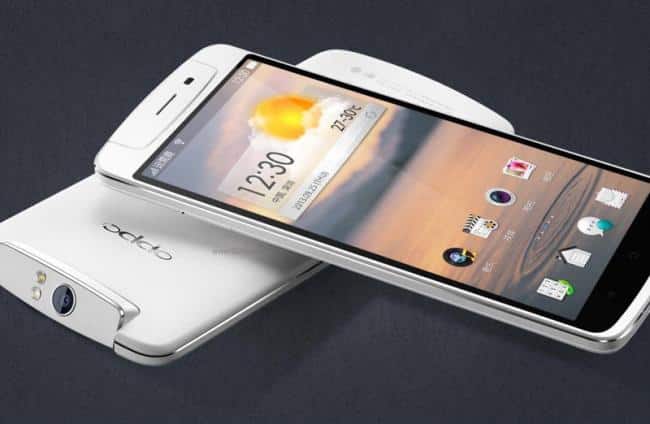 A Word on 'Motorized' Camera:
This is a great improve of the swivel camera as of Oppo N1. The drawback of rotating camera in Oppo N1 was that the user had to use their one hand to hold the phone and the other one to adjust the camera. This feature in Oppo N3 has reduced this problem to an extent and has proved to be easier to use.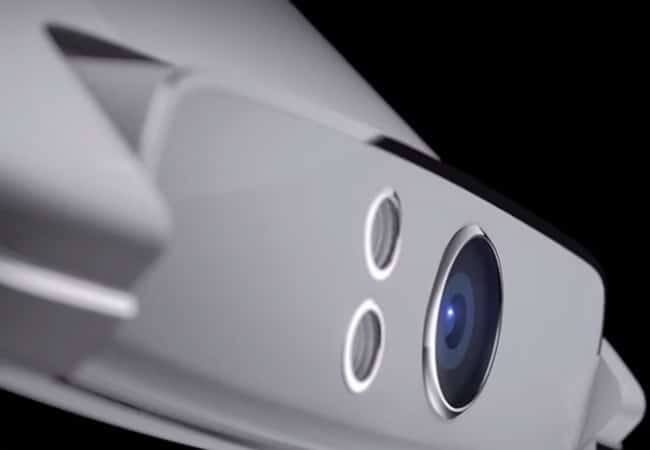 Second feature; you need not to hover around being a statue to provide stability OR fly high to capture a vast scene. The camera automatically scan the entire landscape and is enable you to take amazing snaps as tall as skyscrapers!
Having a motorized camera, photographic need can be filled up to a price. You can expand the field view of the camera as well as track down the objects. Coming down to lens; a 16MP camera with 1/ 2.3 sensor. However, one can take 64MP panoramic shots with a camera like this provided with a dual LED flash.
Interesting to note that Oppo has opened up the SDK for its camera app, so developer can add their taste to it.
OS, Internal hardware and Power:
Running on Android 4.4.2 KITKAT, powered by 2.3 GHz Quad-core (Krait 400) Snapdragon 801 processor, coupled with 2GB of RAM, you won't notice any kinda lag, stutter… The OPPO's COLOR OS UI v2.0 is also fun to use with. Also, the phone has Adreno 330 GPU, oh yea, get set gamers!
3000mAH Li-Po battery- that will surely last for hours giving you undisturbed experience of movie watching and gaming!
But, what about fingerprint scanner?
Oppo N3's fingerprint scanner is not the type which demands a swipe with your finger. You need to press on it like a button and you're done! The scanner is provided by 'AuthenTec', the hardware is similar to iPhone 5S. The scammer is sensitive and responds to quick touches.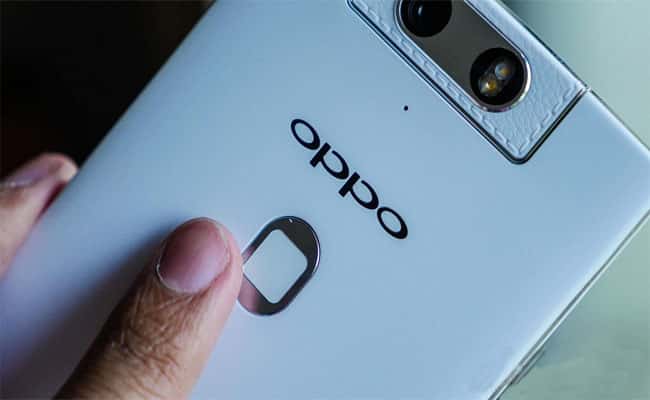 You can lock apps on the phone using this scanner + Oppo stated that one can set up to five different fingerprints for this purpose, so installing apps like 'Applocker', etc. is out of the way now!
Screen:
The Oppo N3's 5.5inch full HD screen (1080 X 1920p, 403 pixel density) is perfectly sharp is the flesh and will definitely fill your expectation. Excellent viewing angles, with consistent colors but cranking up of vividness of colors can sometimes disappoint a bit. The screen is protected by powerful Corning Gorilla Glass 3. Also, you can find the tap-to-unlock feature, as in LG G3.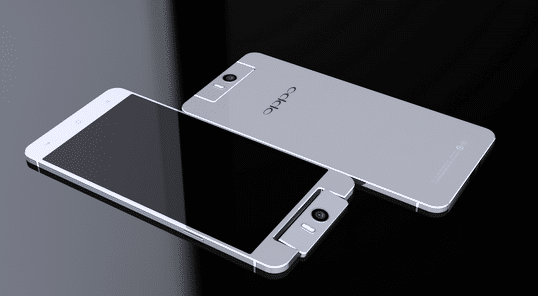 A Quick look on specs:
• 2G(GSM), 3G(HSDPA), 4G (LTE), Dual-SIM.
• O-click Bluetooth remote controller.
• IPS LCD capacitive touchscreen, 5.5inch (1080 X 1920p, 403ppi), Corning Gorilla Glass 3.
• 2GB RAM, 32GB internal memory.
• Wi-Fi 802.11 a/b/g/n/ac, Wi-Fi direct, Bluetooth 4.0
• Quad core 2.3GHz Krait 400 Snapdragon 801 processor, Adreno 330 GPU.
• 16MP Motorized Camera, 3456 X 4608p, autofocus, dula-LED flash.
• Li-Po 3000mAH battery.
Verdict:
The phone offers a decent looks, with pretty unique and latest features. The camera is a great deal photography loving users and is worth a purchase.